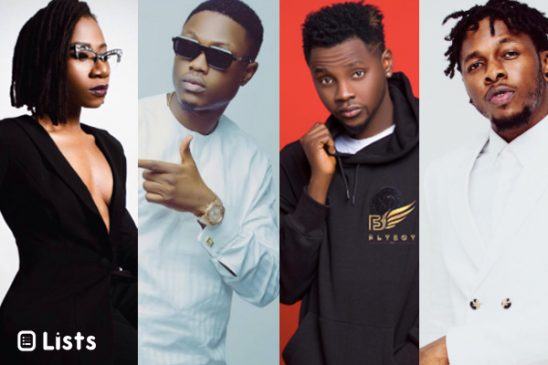 Record Label meets artiste decides to invest, draw up contract, present to artiste. Artiste who is probably super excited about finally getting a deal hurriedly signs without consulting a proper lawyer.
Few years later, Artiste becomes big and is no longer fine with contract terms – that seemingly favor label more. Sometimes they call for Renegotiation, sometimes label agrees and everyone is happy. Sometimes it doesn't end that way.
Sometimes label insists they have spent a lot of money on artiste and deserve every penny they're getting. Then the thing go skrrrr. Then there's pa pa pa pa beef. Then there's lawsuits. Then there's physical and spiritual battles.
Yes, we have seen this script before. And it's playing out all over again. So, starting with our favorite boy – Kiss Daniel, See 5 acts who have walked this road with their Record Label before and it was brutal.
Enjoy and share with your Friends.
1. Kiss Daniel vs G-Worldwide
Started with Woju, then we heard a couple of other hits. Truth be told, Kiss Daniel made Emperor Geezy and G-Worldwide what it is now.
Without collaborations and having to rely on his lyrical prowess, Kiss Daniel overcame every hurdle that normally beset upcoming artistes. And apparently being fed up of the label's stringent issues, he decided to leave. But G-Worldwide won't let him leave without a fight.
They sue him to court arguing his contract is supposed to end in 2020. And then we hear a lot of revelations, how the label paid him ₦20,000 monthly and how he wasn't allowed to attend his father's burial because he had a show the same day.
Well, it seems Kiss Daniel has finally freed himself from the wings of Emperor Geezy and is successfully running his own imprint, Flyboi.
We wish him good-luck and wish G-worldwide good-luck also.
2. Jaywon vs Kennis Music
We all remember Kennis Music for those stars they had then. OJB Jezreel, 2face, Eldee, Olu Maintain, Eedris Abdulkareem. So many pop stars.
Then, if you were under Kennis Music, you're destined to blow. Under industry leaders like Kennyand D1, these were guys who understood the metrics of the entertainment industry and were apt in their dealings.
Jaywon was a raw talent, signed after one of their yearly Kennis Music Fiesta. They spent money to rebrand him to their desired taste. And he was generating revenue for them. It was a period when Kennis Music was fading away and Jaywon proved to be a profitable artiste.
From Filebe to This Year, he was in everyone's playlist. But after a period, we started hearing some discordant tunes from Jaywon's camp. Allegations that he was the one funding his own videos, Kennis music wasn't aligning to his vision and plan, he decided to terminate his contract.
The consequences was that Kennis music issued a statement banning every music station from playing his music. Jaywon's career took a decline after that 😥
3. Brymo vs Chocolate City
Remember Oleku? Remember who sang that delightful intro that introduced Ice Prince to the world. Man, Ice Prince should be thanking Brymoevery morning for that intro.
Well, Brymo's music was different. Amidst all the noise, Brymo was able to introduce his own alternative-pop music which was relatively new then. The fans loved it, at least a break from the trashy music the regular guys were feeding us.
However, we were in for a surprise when on 2013 Brymo decided to leave Chocolate City. It was that period Wizkid was feuding with EME, Jesse Jagzhad also left. Everything was in disarray.
What happened? The label had refused to fulfill its own side of the contract. Audu Maikori led label took him to court demanding he runs down his contract.
His contract was supposed to end in 2016. The label alleged he wasn't bringing in cash and was also scuttling every opportunity to bring in profit due to his behavior and constant smoking of weed.
But guess what, Brymo is back! 😛
4. Runtown vs EricMany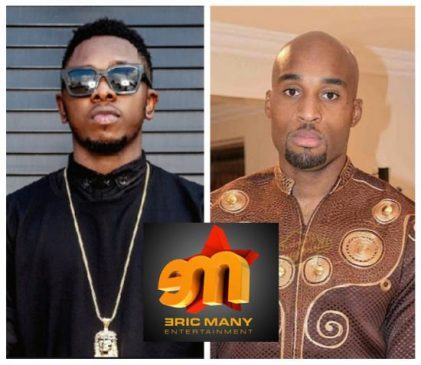 Runtown's case is a mystery and one that calls for concern. It's like the Gallardo crooner didn't read through the contract details when he signed it. It was like a slavery contract.
From cases where Dilli pulled a gun at him. Is Runtown a houseboy?
There was another time he was told to come back to Nigeria immediately. What kind of slavery contract is that. Another controversy was when Dilli said he would deal with him by releasing a sex tape which had was finally released last week.
What kind of boss is that. Runtown case is a sad one. May God see him through 🙏
5. Wizkid vs EME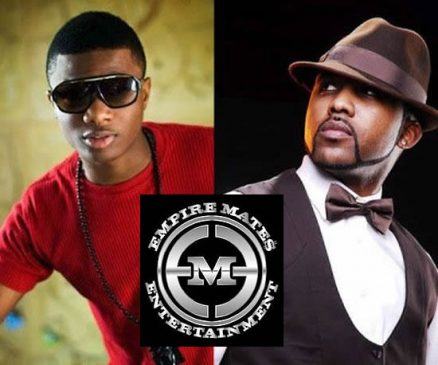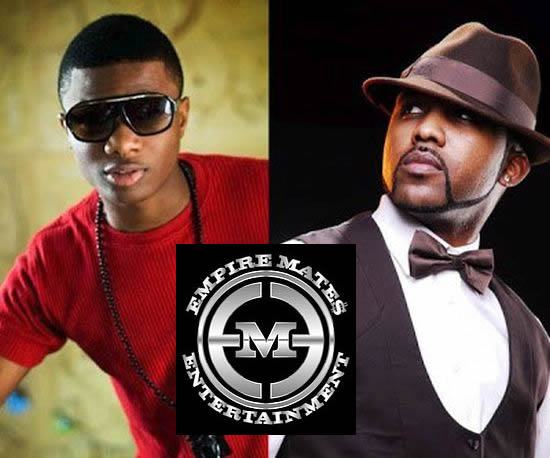 Probably Wizkid hastily signed the contract, but why will you sign a 7-year contract, Wiz? That's more like a slavery contract.
However, it's important to note Wizkid-EMErelationship made Wizkid the international superstar he's today. The grooming by Banky Wmade Wizkid the top notch artiste who everyone wants on their record.
Records like Ojuelebga, Jaiye Jaiye, Gidi Girl were birthed during these years. But after Wizkid realized his worth an value had increased, he asked for a contract renegotiation.
Wizkid was said to have complained about the percentage, an alleged 75-25% sharing formula and sought an increase, things soon generated into online spat where Banky W said he will be replaced by a better artiste.
In response, Wizkid said, "I can never be replaced, you mistook my loyalty for stupidity so don't get mad that I've decided to move on with my life."
After series of intervention by several parties, Wizkidwas allowed to leave after dropping his Ayo album. Imagine the amount of money EME would have been making if Wizkid was still with the label.
The End!!!
The Lesson
This is a wake up call to upcoming artistes. Carefully review your contract with your lawyer.
Make sure it's not a slavery contract as was the case with Kiss Daniel. Check the sharing formula. Is it in your favour or not?
Check other terms and conditions stipulated in the contract. How many albums are you supposed to release? Don't just sign a contract for the benefits of signing, cross the "t's" and dot the "i's".
This is 2018, remember, everyone wants to win.
May God bless our various hustle 🙏
NaijaVibe HoT DOWNLOAD
👇