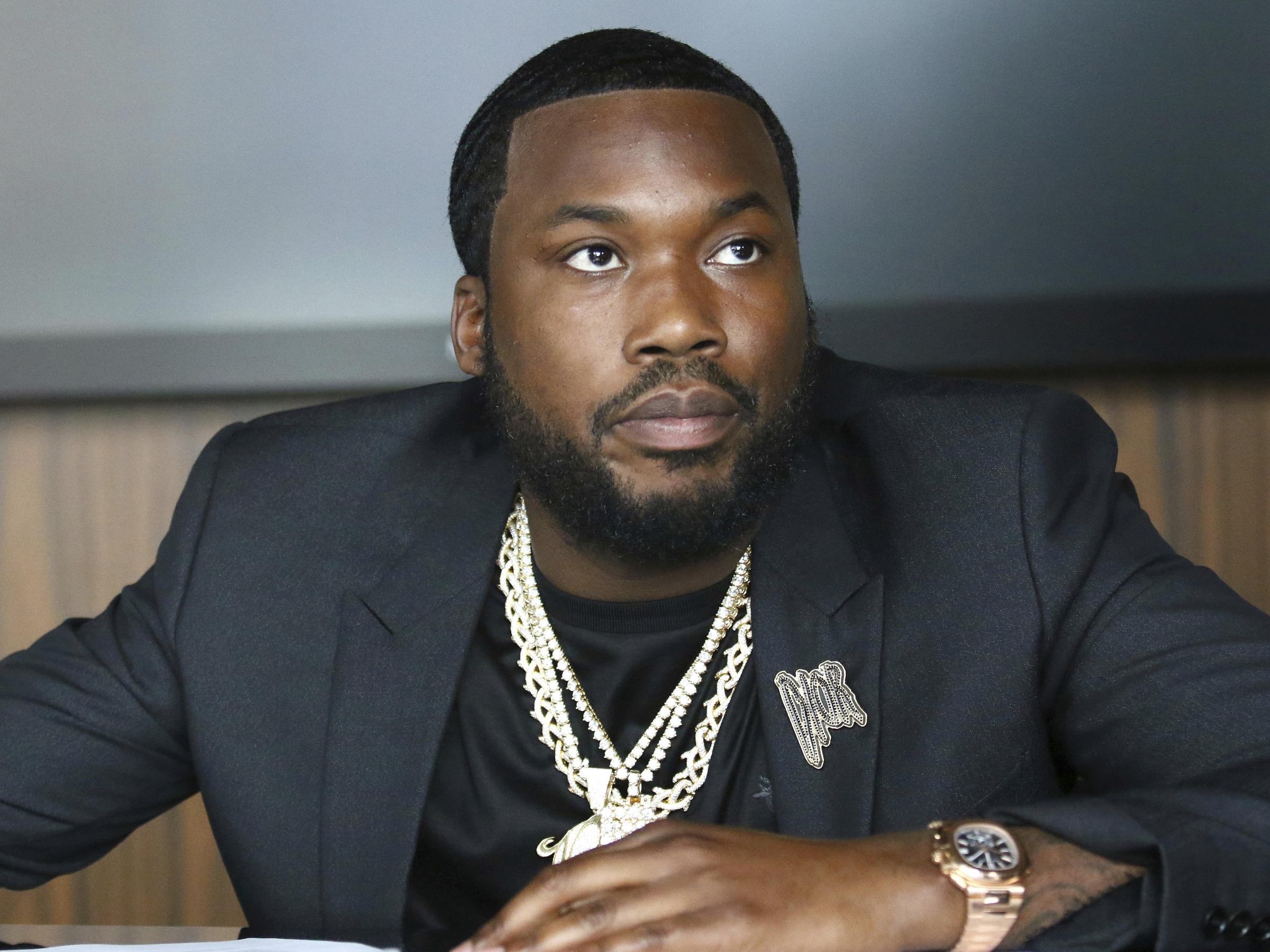 Popular US rapper, Meek Mill has had his say on broke people who want costly gifts they themselves cannot pay for.
According to him, he cannot understand why such a person should want the gift instead of just asking for the money outrightly.
He added that he equally does not understand young guys who dress expensively but have nothing in their bank account.
His words on Twitter "I can never understand a broke woman that want a Chanel bag as a gift … tell him/her you'd rather take the 5500! Vice versa for guys expensive clothes with no bank roll!"
Is he making sense?
Robert Rihmeek Williams (born May 6, 1987), known professionally as Meek Mill, is an American rapper, songwriter, and activist. Born and raised in Philadelphia, he embarked on his music career as a battle rapper, and later formed a short-lived rap group, The Bloodhoundz. In 2008, Atlanta-based rapper T.I. signed Meek Mill to his first record deal. In February 2011, after leaving Grand Hustle Records, Mill signed with Miami-based rapper Rick Ross's Maybach Music Group (MMG). Mill's debut album, Dreams and Nightmares, was released in 2012 under MMG and Warner Bros. Records. The album, preceded by the lead single "Amen" (featuring Drake), debuted at number two on the U.S. Billboard 200.
In October 2012, Mill announced the launch of his own label imprint, Dream Chasers Records, named after his mixtape series. Meek Mill often collaborates with fellow MMG label-mates; he is also known for his appearances on MMG's Self Made compilation series, with his first two singles, "Tupac Back" and "Ima Boss", being included on volume one. He released his second album, Dreams Worth More Than Money, in 2015 and his third album, Wins & Losses, in 2016. His fourth studio album, Championships, was released in November 2018 and debuted at number one on the Billboard 200. Its lead single, "Going Bad" (featuring Drake), peaked at number 6 on the Billboard Hot 100.
In November 2017, he was sentenced to two to four years in prison for violating parole and served five months at the State Correctional Institution – Chester in Chester, Pennsylvania, before being released while his trial continues. In August 2019, a documentary series about his battle with the criminal justice system, Free Meek, was released on Amazon's Prime Video. Mill served as executive producer on the series.
Meek Mill was born Robert Rihmeek Williams on May 6, 1987, in South Philadelphia, the son of Kathy Williams. He has an older sister, Nasheema Williams. Kathy grew up in poverty and her mother died when she was young. Meek's father was killed when Meek was five years old, apparently during an attempted robbery. His uncle, Robert, described Meek Mill's father as a "black sheep of the family". After her husband's death, Kathy moved with Meek and his sister to North Philadelphia, where they lived in a three-bedroom apartment on Berks Street. Their financial condition was poor and she started cutting hair, doing other jobs, and shoplifting in order to support her family. At home, Meek was shy and rarely spoke. As a kid, he became acquainted with another of his father's brothers, who under the MC name Grandmaster Nell was a pioneering disc jockey (DJ) in the late-1980s Philadelphia hip-hop scene and influenced rap artists Will Smith and DJ Jazzy Jeff. Meek's interest in hip-hop grew as a result of these early influences. He was also influenced by the independent hip-hop artists Chic Raw and Vodka, whom he learned to emulate by watching their DVDs.
NaijaVibe HoT DOWNLOAD
👇