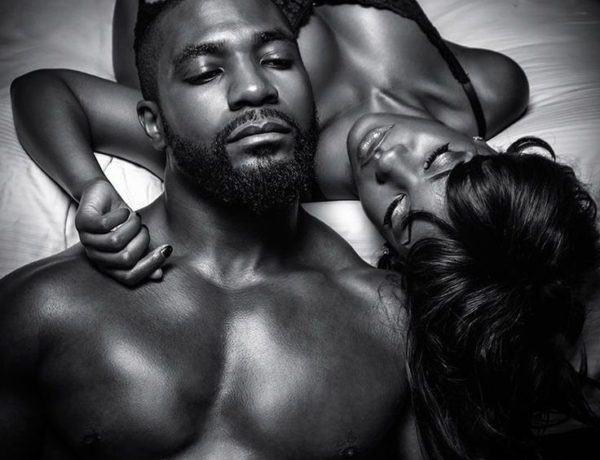 My people, e don happen o!
Oga travel come leave me and Madam and Amara for house.
Madam say make I begin knock for her door before I enter her room, say she no want make I dey look am if she dey baff. Na dat look look dey sweet my pr**k pass sha.
Amara don begin put extra meat for my food, but she never begin give me the extra kpekus.
Na one eye I take dey look am.
As she no dey wear bra for house, na so my eye dey shine like torch if she pass me for inside house.
Her nip**es go just dey bounce like 'Agbero' for Ikeja Under Bridge.
Abasi!
The first day pass, no kpekus.
Second day pass, no kpekus.
Haaaa!
How t*t* go full for inside house, I no go see one f**k? Dem swear for me?
I jeje talk say make I respect myself sha.
I carry Vaseline, enter baffrum, comot cloth, balance inside there, comot my android phone wey Madam buy for me. I browse reach www.chaturbate.com na him I just confuse.
See t*t* just full there.
Pr**k sef dey there, but e no really 'consign' me.
If you tip the person for there, she go do wetin you want make she do. E even get the ones wey go put vibrator inside t*t*. If you dash am the tip, e go begin vibrate for her body. The girl go begin do like earthworm, dey shake like disco light. As I no get money to tip them, I just dey look dem, carry my hand begin totori my pr**k.
Kai!
My prick don already charge like Nokia torch, dey nod like Agama for my hand.
If i look t*t* small, I go squeeze my pr**k for the head there, fold my hand like O, just dey stroke my pr**k dey go.
Precum just dey comot for my pr**k, dey sweet me like sugar. Small time, my mind go play go Madam t*t*, as d tin dey tight me for pr**k like rubber band, come dey foam wella dey make one kain better noise if I dey chook the t*t*.
Kai!
Knockout just dey blow inside my head.
*kpoosa!* *kpooosa*
O boy! D Vaseline na original!
My big pr**k just dey jump like say e won jump into conclusion, but I no want make e end. I still wan enjoy the tin small.
Na dat time I hear Madam voice dey shout my name.
'Akpan! Akpan! Where are you?'
Hehehehe… Madam just wan use her reggae spoil my blues.
Anyway, as Madam wey she be, I gats go answer am. I just stand up, clean my hand for tissue, fold my prick like that enter boxers.
I comot for the bathroom, go meet am. She come tell me say make I no bother to check am by midnight if I hear noise. Say she wan do 'Olowogbogboro'. Say if I hear noise for night, say make I no worry. Say she just dey pray. Say dem call am #HallelujahChallenge
I say ok.
She come tell me say na she and Amara wan do am, say dem go dey for her room. Na only me go sleep for downstairs.
Dat wan no be new tin, so I gree.
After all, say I no wan pray, no mean say I go disturb person wey wan pray. Na my mouth? Dem dey force me?
E no concern me, so I carry my big pr**k, face my front. I see as Madam look my pr**k. I know say she want the tin, but she don decide say she go pray dat night. Na my loss be dat one.
Dat night, around 12:30am, I begin hear some kain noise for up. I remember say Madam talk say she and Amara go pray, so I say make I close eye again, but I just say make I go know wetin dem dey even pray for there. I comot for bed, waka like thief reach for Madam door for up.
Na im I come begin hear the noise Wella.
I no sure say na wetin e mean, but d tin no sound like prayer at all at all!
I just dey hear 'mmmmm'
'Oh yeah!
'Yes! Yes! Yes!'
But I no wan believe say man dey inside Madam room. I listen again, but na woman woman voice I dey hear.
I no sure say woman fit f**k woman, but the sound wey I dey hear na woman own.
As usual, I put eye for keyhole make I see wetin dey happen, na so I see am o!
Madam lie down for bed, her two legs dey up. Amara put one leg for ground, carry the other one put for bed. Both of them com join for where their t*t* join. Amara waist just dey grind Madam waist. Their two t*t* dey touch. Amara hold Madam for booby, dey roll waist like ashawo.
I shock! My mumu pr**k follow me stand in shock!
Hehehehe! So woman fit nack woman!
Hehehehehe!
Wetin Akpan no go see?!
NaijaVibe HoT DOWNLOAD
👇