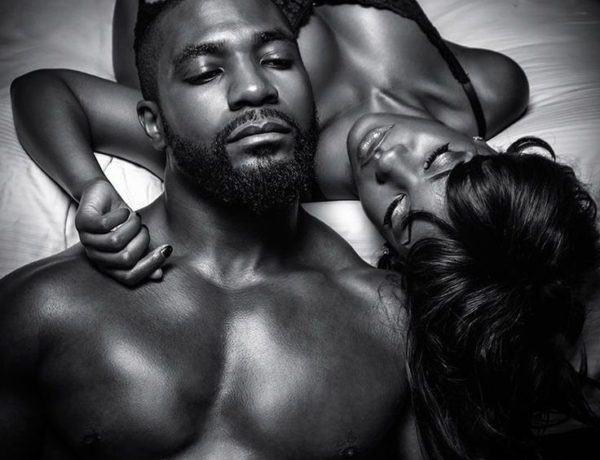 My people, my people, how una dey?
Una no say make una even ask where I dey since.
Ah ahn!
No be so ooo!
Anyway, as una no ask me, make I ask una: How far?
Una remember say I catch Madam and Amara dey do kwokirikwo for room abi?
That day, de tin be me like film for eye. In fact, I just dey dia dey listen to their ringtone till dem do finish, t*t* just dey shine t*t* like shoe for my eye.
O boy!
As Oga come back, I wan tell Oga but I no know how I go take start. E be like say make I shut up. E be like say make I talk.
I come begin reason de matter: if I tell Madam say I see wetin dem do, she fit give me better t*t* o. If I still tell Amara, she go give me better t*t* plus Kpomo join.
As I never decide sha, I say make I mind my business, face my front jeje. After all, Oga no dey pay me extra salary again.
I come decide say I go try catch Madam and Amara again as dem dey do de tin. Dem no go fit talk say I dey lie if I catch dem. If I get luck sef, dem fit gimme de tin wholesale.
After 2 days, Oga travel go meeting. E remain only me, Madam and Amara for house. Dat day, rain fall die for Lagos. O boy! Rain full for street, cold come dey enter body anyhow.
I just dey on top bed, carry blanket cover myself like better pikin, but my hand dey for my prick and I just use style dey totori my pr*ck small small.
De pr*ck don charge pass Nokia battery, dey nod head like Ronaldo. As de Konji don too much, I say make I enter Amara room beg am, whether she fit give me small toto make I do small, even if na only de head I go put.
I wear my boxers but e just be like say person put plantain inside my boxers. My pr*ck just dey vex gaaan!
I comot for room, open Amara room jeje but Amara no dey room. I check for inside kitchen but Amara no dey dia. I come dey wonder where she go dey, but I no know. One mind say make I check for Madam room for up, maybe she and Madam don go to do de tin again.
As I reach for step, I comot my slippers, waka kurukere like thief till I reach Madam door. As I dey near de door, I just dey hear sound wey be like where person dey lick something like pineapple. As I reach de door, I hear as Madam dey cry like small baby, dey talk say make dem 'take am easy'.
I put my eye for where key dey dey for de door, come see wetin I dey find since as e dey here. Madam just spread leg like rumour, Amara lie down for bed dey suck de t*t* like say na fountain of youth.
Oh boy!
Amara yansh just hang for up like aeroplane wey wan take off, she take her two hands take open Madam t*t*, chook head for dia, come dey finish work. Madam head don roll go back and her body just dey sweet am.
Amara dey suck Madam t*t* but my pr*ck dey feel am. Precum just dey comot from de head of my pr*ck, starch the front of my boxers.
I no know whether to enter. I no know whether to stay. As i still dey look, Amara carry Madam leg reach bed, come turn, carry one big black tin wey dey be like my pr*ck, come dey chook am for Madam t*t*.
Abasi!
Na dia Madam head just scatter!
As Amara dey chook de tin enter Madam t*t*, she come dey suck Madam for booby. Na dis one sweet me so tey I just carry my hand open de door, bounce enter inside Madam room.
As i carry force enter de room, e no get wetin dem fit do again.
Madam wan open mouth to speak grammar, but I no even talk.
I just pull my boxers comot for waist, leave am make e fall for ground.
As Madam eye reach for my bamboo pr*ck, she just smile one kain smile, look me one kain eye, come take hand say make I join them for bed.
Ehen!
Na now Madam come!
My people, make I answer Madam. I dey come.
NaijaVibe HoT DOWNLOAD
👇