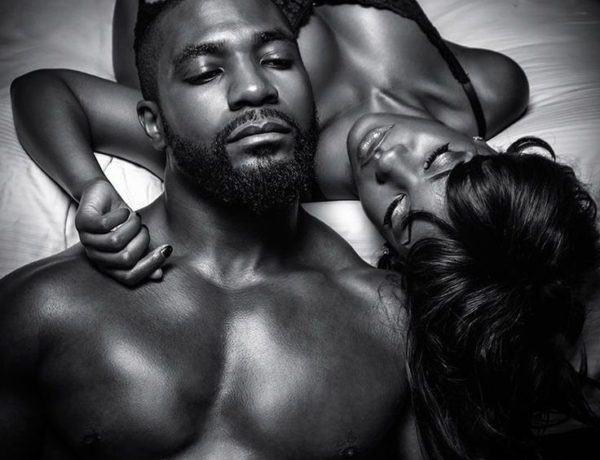 No be small thing o..
Madam come back from church last Sunday, come talk say e get wetin she wan tell us for house, say make we come meet am for sitting room.
Me and Amara no know wetin she wan talk, but we don dey fear small.
Madam dey get brain touch and she dey quick vex. She fit just tell us say make we begin pack our load. Na so e dey do am. Before madam go talk say she wan see us for inside sitting room, di tin wey dey wori am must to be something wey serious well well.
Me and Amara waka like tolotolo reach for sitting room, come see say Madam don Balance for chair, carry bible keep for center table.
For my mind, I say make she do quick jare. No be today she begin carry bible. Before night go reach na, she go begin find my prick.
But dat day own, Madam strong face, serious well-well dey look us.
She come tell us say Pastor talk am for church say the world go end on Saturday wey dey come, wey be today.
Abasi!
Dis wan no funny at all o. Which kain play play be dis wan? I ask madam wetin she talk, she talk am again. Oh boy!
E be like say dem pour ice block for my body as she talk am again. See me wey don dey think as I go take chop Madam kpomo, Pastor don go spoil Market for me.
In fact, as Madam talk finish, she begin sing Praise & Worship. She talk say nobody for her house go enta hellfire. I just dey laff for my mind.
Me know say if God see my mind, him go just tell Satan make e prepare better 3-storey building for hell, carry di key come give me.
Weda di world wan end or e no wan end, di f*ck wey dey my mind, I know say I must to f*ck am.
Wen Madam sing finish, she begin read bible. Di place where she open come be Matthew 24:30-31
"Then will appear the sign of the Son of Man in heaven. And then all the peoples of the earth will mourn when they see the Son of Man coming on the clouds of heaven, with power and great glory. And he will send his angels with a loud trumpet call, and they will gather his elect from the four winds, from one end of the heavens to the other."
When she preach finish, she come tell me say make I no dey come her room again. In fact, say make I no dey wear only boxers for inside house. Say she no want make I seduce am. Say she wan dey pure for the lord.
I tell am say I don hear.
Dat time, I come hear Oga car horn for gate, waka comot, leave am dia wit Amara.
Monday pass. Tuesday pass. Wednesday pass. No f*ck.
Haaa!
T*t* just dey pass me up and down for house, nobody wan give me small make I do. As Thursday reach, I come target Amara. As Madam drive go church, I wear only boxers enter Amara room. My prick don already stand like MOPOL as I bounce enter her room like Mayweather.
As Amara see me, she tell me say make I go, say she no wan enta hellfire. In fact, she come talk say e be like say I no hear wetin Madam tell us. Say if we f*ck dis f*ck wey dey hungry us, say na hellfire straight.
As she still dey talk plenty tori, I don put my hand inside my boxers, comot my prick, use my hand dey totori di head of my prick. As I dey do am so, I dey use style dey beg Amara. Me I know say di tin dey hungry am but na fear she dey fear.
As e be, me don already know say if I die, na hellfire straight. So no need for me make I no come f*ck better t*t*. Amara t*t* na one in town.
As Amara still dey do better pikin, I carry di Vaseline wey dey for her room, rub am for di head of my prick, come use hand begin shine my prick jeje for her front. As Amara dey look me, she dey lick mouth. E no reach 5 minutes, Amara comot pant.
As Akwa-ibom pikin wey I be, I no waste time. I rush di breast sharperly, carry my mouth chook for dia, begin suck booby.
As I dey suck di booby, I put one hand for her t*t* begin ginger di t*t*. T*t* water just full for my hand. E be like say di tin dey even hungry am pass me sef.
As her t*t* don soak like Ijebu garri, me know say time no dey.
I quick carry my prick, begin put inside her t*t*, small small. As di head of my prick enta, Amara make one kind noise like say she be pussy cat.
As she dey moan, I dey chook di prick dey enta t*t*. Oh boy! Amara t*t* tight sha. Di t*t* no dey even gree make my prick breathe.
E no too tey, me and Amara enter gear 4. As I dey knack am, she dey shout. I dey knack, she dey shout.
E remain small make all my blokos follow my prick enta sef. Amara dey dia dey shout 'harder! Harder!', like say no be di f*ck I dey f*ck.
As di tin don too sweet me and I know say I go soon release, I carry Amara two leg go up, fold am like say she be notebook. I pin her 2 leg for her shoulder, come begin pump di t*t* Wella.
Me sef know say my prick dey touch di bottom of her t*t*, dat one wey awa Yoruba neighbour dey call 'Isale gan-gan'.
Amara body just dey vibrate like say she be 3310 and her t*t* dey hot like say e dey overheat.
Di strafe no be here o!
As I wan begin dey release, na im e come be like say person call my name. I don already dey autopilot mode so I no dey even hear myself.
As di semen don reach my prick, na im I hear as person shout my name loud.
Dis time, I just jump, comot prick from Amara t*t*, come see say na Oga stand for door.
As e don too late, I no fit hold myself again.
For Oga front, I begin shoot my semen like say I be rocket launcher.
The first one wey comot from my prick land on top my Oga Italian shoe.
Oga no believe wetin im take eye see.
I no fit shout.
As I release finish, I pick my boxers from ground, waka kurukere like tortoise enta my room.
Dat Thursday pass, Oga no talk anytin. Friday pass, Oga no talk.
Now na early Saturday morning.
I been wake up early because I no wan miss di Trumpet. At least if di world wan end, make I see as e go be. Me don already know say Amara t*t* go carry me enta hellfire.
If Oga no want me again, make e sack me. After all di world go end today.
NaijaVibe HoT DOWNLOAD
👇