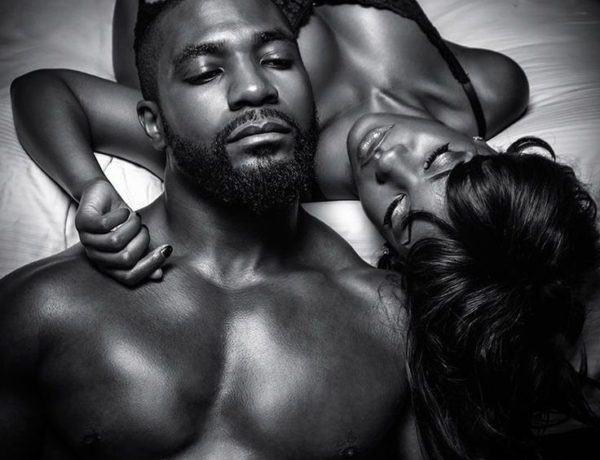 So last weekend, Madam travelled to the village and as usual, Oga came home with one small girl.
This one is a new one.
Maybe the last one did not do what Oga likes.
This new girl didn't shout like the last one.
I tiptoed out of my room, climbed up to Oga's room and stayed at the door, but I didn't hear the girl shouting.
Oga was the person shouting.
He was saying funny things like 'Baby, you will kill me today'
'Easy'
'Yes!'
'Chi m o!'
'Nwa a ga-amigbu m taa!'
I wish I understood Igbo. I almost entered the room at that time, because I don't want anybody to kill Oga.
Oga is a very nice man.
Oga was shouting and making funny noises, so I put my eye to the keyhole and, lo and behold, the girl knelt down at the edge of the bed and was licking Oga's pr*ck like Ice cream.
No wonder Oga was shouting.
Nobody has ever licked my pr*ck like that before.
Kai!
My pr*ck was just dancing inside my boxers, trying to burst out.
Oga is enjoying o!
Choi!
The girl's head was moving up and down on Oga's pen*s, and Oga just grabbed her head and was twisting waist like Beyoncé.
I put my right hand inside my boxers and was just playing with my 'tin' small small, then NEPA took light. Kai!
I quickly ran down to my room, because I know Oga will call me to start up the generator.
Anyway, I went to my bed and comforted myself, waiting for when Madam will come back, so I can touch my own back. Maybe Madam will even suck my pr*ck the way the girl was doing Oga's own.
Madam came back the next day with one fine girl like that. Her name is Amara.
Madam says the girl will be the cook for the house.
Amara fine o!
Kai!
Her breast be like Edidiong own for Uyo.
E Big like pawpaw.
E be like Madam dey call me now. Make I go answer am.
Na my turn to touch.
Kelechi Nduka.
Twitter: @Deejaykayce
Instagram: @Deejaykayce
[email protected]
NaijaVibe HoT DOWNLOAD
👇