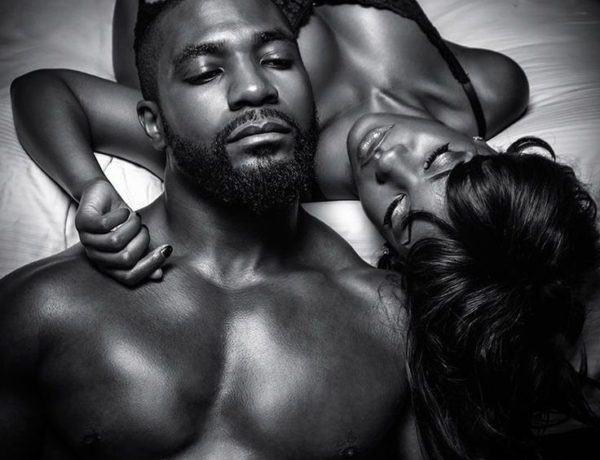 No be small tin o!
Madam say make I drive am go her Pastor house, make she go do small counseling.
When we reach there, Madam say make I wait for car, say she dey come.
I jejely stayed in the car, waiting for Madam to come out. After 20 minutes, Madam wasn't out.
A phone rang in the car, then I realized Madam left her phone in the car. I look at the screen and it's Oga calling.
I decided to take the phone to Madam, in case it's urgent.
As I was climbing the stairs to the Pastor's flat, I was hearing one kain one kain sound like that, wey be like the sound wey that choir girl dey give Oga.
I no believe am!
I comot my slippers, waka small small reach Pastor door, come dey hear as Madam dey tell Pastor:
'Ewwoooo!' 'Chai'
'Sube m ya o'
'Chi m o'.
I no sabi Igbo, but I sabi the kain sound wey I dey hear. E be like say Madam and Pastor dey do the tin o!
Kai!
I just dey door dey listen to the ringtone wey dem dey hala for inside there, I no know whether to enter Pastor house, abi to go back to where the car dey.
As I just dey there, Madam phone ring again!
Kai!
Immediately, Pastor and Madam stop wetin dem dey do.
I just know say I don fuck up.
Dem go know say I dey door.
Na speed I take waka comot for there, use hand carry my slippers just dey go for where I pack car.
Before 5 minutes, Madam rush come car where I dey come dey speak English.
'Akpan, did you hear anything when you came up to the Pastor's flat?'
'No Madam. I no hear anything o. Na only small time I dey for door.'
'Akpan, please, Oga must not know o'
'Ahhh! Madam, I no hear anything. Abasi!
Na only small ring tone na him I hear'
Madam just dey look me with one eye as I drive the car dey go house.
That night, Madam gave me 3 pieces of meat, but I did not 'do' because Oga was around.
I will not report my Madam. She gives me extra meat plus t*to.
But Pastor dey enjoy o!
Kai!
NaijaVibe HoT DOWNLOAD
👇