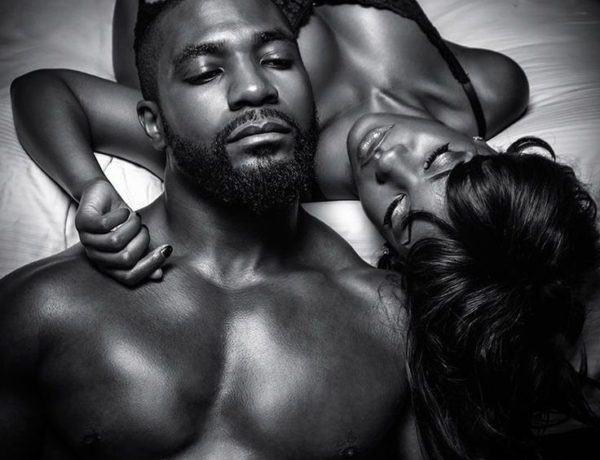 .. After about 3 minutes, Oga came out with boxers and was speaking big big grammar:
'Akpan, why are you perturbing the serenity of this domicile?'
Lol.
For my mind, I just dey laugh, but I just bone my face, look Oga, tell am:
'Oga, car wax done finish. Na wetin I come tell you. I no know say you dey busy. I am sorry Oga'
'Akpan, what do you mean by busy?'
Me I just look Oga, smile one kain smile, tell am 'Oga forget that one. I know say you and Am..'
Oga just carry hand cover my mouth, tell me
'Shhhh! Akpan keep quiet'
I just look my Oga, use my eye dey cut eye for am.
Oga say make I wait for am, say him dey come. Him enter room, come out, carry =N=10,000 give me, tell me:
'Akpan, go and buy car wax. Keep the change'
If you see race wey I tear comot for house that night ehh!
Car wax wey be just =N=800!
You see, my Oga is a good man. I will never report him to Madam.
I just still enter the bar wey dey our street, order one Odeku, use am dey fresh up.
Thank God say that day na Friday. From there, I waka enter club go flex. I no even keep money to take buy the car wax.
Madam came back the next day looking good, but I was sure it wasn't because of the spirit of the Lord. I'm sure it was the Pastor's sexual healing that was making her glow, but I will not report my Madam.
Oga did not come back that weekend, as usual, so Madam sent Amara to the market on Sunday. I just dey for bed for my room, dey wait make Madam call me.
As I enter Madam room, I no just rush. I take my time, comot cloth, carry one hand comot bra, put the other hand inside Madam pant, come dey play tenten with her t*to.
I carry mouth put for on top Bobby, come dey lick am like soursop, use tongue dey play with the n*pple.
Small thing, my hand wey dey inside pant don soak. I shift Madam well for bed, use style comot her pant, come dey kiss Madam for body. She just confuse, carry my head dey push am go her t*to.
I know say she want make I suck am, but I remember how that choir girl take make Oga sing for inside room, I talk for my mind say Madam must suck my prick today. I use style just dey turn around for bed, small thing, my pr*ck dey her mouth and her toto dey my mouth. The style na 69.
As I use hand dey open her t*to, I just use my tongue take lick her clitoris, just dey sweep am like broom. Madam dey shake like say she wan faint.
I still use style chook my prick for where her mouth dey. Small time, I just feel Madam mouth for my prick.
She carry my prick put inside mouth, dey swallow am small small like banana. Upon say my prick fat like Nepa pole, Madam luck am well.
Kai!
As she just lick my prick reach my blokos, I wake from my sleep.
Chei!
I slept off waiting for Madam.
Anyway, Madam dey call me for upstairs.
Make I go answer am. Abi no be me be Akpan again?