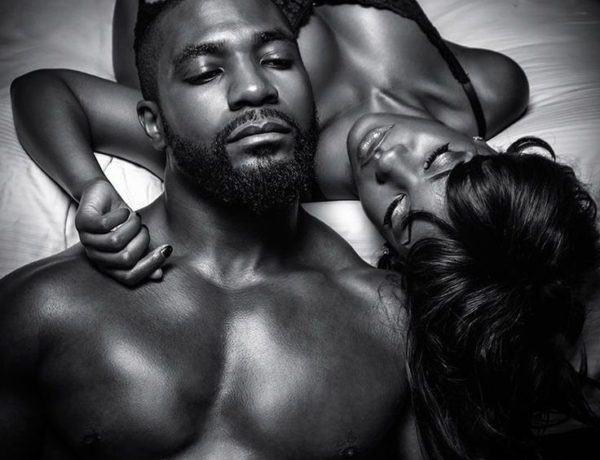 Oga just dey behave somehow these days.
He did not add extra money to my last salary.
He's a good man. I will give him time.
I won't report my Oga.
Madam nko?
Madam has not had my time after she came back from that 3 day prayer and fasting o!
E be like say Pastor don give am better anointing.
Then Amara.. Amara has been giving me extra Kpomo in my food since that day wey I catch am with Oga, but no be that Kpomo I want. Na Kpekus Kpomo I want.
Finally finally, I chop the Kpomo sha. Make I gist una.
Madam sent Amara to go and grind pepper and tomato in one bucket, so Amara went. When Amara came back, Madam went to church, e come remain only me and Amara for house.
Amara go bath. Small time, I hear as Amara dey shout 'Pepper' 'Pepper o!'
I rush enter Amara room, see as Amara naked dey roll for ground.
E be like say she no rinse the bucket wey she take go grind Pepper well, she carry am take transfer hot water inside bathroom. The pepper enter all the corner for her body.
Kai!
I just dey pity her.
See booby!
Kai!
I dey pity am, my prick dey charge.
I dey pity am, my prick dey vex.
I pity am so tey, I rush go my room, carry Vaseline come back.
I come use the Vaseline dey massage her body, she dey cry like new born baby.
Chai.
She forget say she naked. She forget all the forming, just hold me dey cry.
Jeje I just dey rub the Vaseline enter every corner for her body.
She set die!
Her yansh be like speed bump.
As I dey dia, my prick don turn to Olumo rock, I just dey use style dey massage am.
Small small, my hand dey go down. As I reach her waist, she just open leg Wella for me. As Uyo boy wey I be, I chook hand inside her t*to, use the Vaseline dey finger am. She begin dey shake like say she get convulsion. Me I know say i don catch am!
Before 5 minutes, water water don full my hand. Amara t*to tight o!
As I see say she don dey enjoy am, I pull cloth sharperly! I kukuma no dey wear pant.
Who pant epp?
Before she go change mind, I carry my NEPA pole put inside there one time, na im she hold me dey beg me.
'Akpan o'
'Mmmm'
'La ba m o'
'Eiiiiiii' 'Ewwwww Chim o'
'Amu gi Asoka'
I no dey understand the igbo but e be like wetin she dey shout when Oga dey pound am, so I know say she dey enjoy am.
Her t*to just hold my prick as 'Olopa' dey take hold 20 naira.
Abasi!
Who born me well make I last for there? I no even do reach 10 minutes. E sweet me die!
As I wan release, I no even remember say I no wear condom. I carry everything pour inside.
Choi!
I don die!
Who send me? Akpan of Afaha Eket!