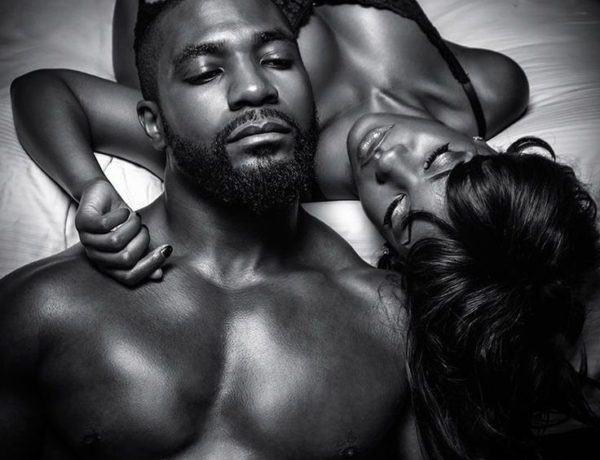 I am just confused.
Totally confused.
Who send me?
Amara don carry sweet t*to give me, now i don confuse. I no know whether to follow Madam or to pursue Amara.
Amara don begin behave like say she no know me. If she see me for house, she go do eyes right. Even the extra Kpomo wey she dey give me before, she no dey give me again. Maybe na because she don give me Kpekus chop.
Ok o.
Anyway, Madam send Amara go market, and I say make I go upstairs go block Madam for room. I no know why Madam no dey call me again. I say make I use style go see if Madam go shake body.
The konji really hold me. I never see t*to for more than one week now, and e no funny again.
As I reach Madam room, I dey hear as water dey rush. Madam dey baff. I just carry chair jeje, put am for Madam bathroom, climb am, follow from the top dey look as Madam dey baff. Oh boy!
Madam bobbÿ still follow o! Kai!
I just see as Madam take dey shampoo, dey wash body, I just dey charge. Me don already put hand inside boxers, comot prick. I use one hand dey play with my prick, use the second hand take dey touch my nipple small.
I just dey imagine Madam sweet t*to, wey dey always taste like watermelon. The way wey she dey take call my name.
She go dey kiss me as I dey nack am.
She go just dey shout 'Akpan' 'Akpan' 'Ai' 'Ai' up and down.
E get one wey I like. She go dey shout something like 'Labaa m' 'Chai!' 'Labaa m'.
That one dey scatter my brain.
I just dey think of how Madam t*to water go just full for my pr*ck. My pr*ck go be like say dem put am inside yoghurt.
Abasi!
The last time wey I dey nack am, when she wan cum, na so so water water just full my pr*ck and blokos, even soak bed join.
Oga no even ask why Madam carry foam go downstairs. That day, e be like say I go die. Madam no gree me rest.
The head of my pr*ck just dey red like firewood, I just dey fire dey go.
Abi na the other time wey I suck Madam t*to? I use hand open the t*to well as I dey see for blue film, carry my tongue just dey lick the top of the t*to, that tiny tin wey be like nipple. As I dey lick am, Madam dey shiver. I dey lick am, she dey shiver.
Kai!
I don turn 'Akpara' for Lagos!
As I still dey there, dey peep Madam, I just forget myself there. I no know when she take baff finish, open door, use the door take push me and chair comot.
Next thing, na ground I dey.
Madam sef shout 'Jesus!'
Boxers dey my knee.
My hand still hol my pr*ck.
Pr*ck still stand like bodyguard.
I just confuse!
Madam look me one kain eye, come comot the towel wey she tie for body…
No be me again…?!
NaijaVibe HoT DOWNLOAD
👇