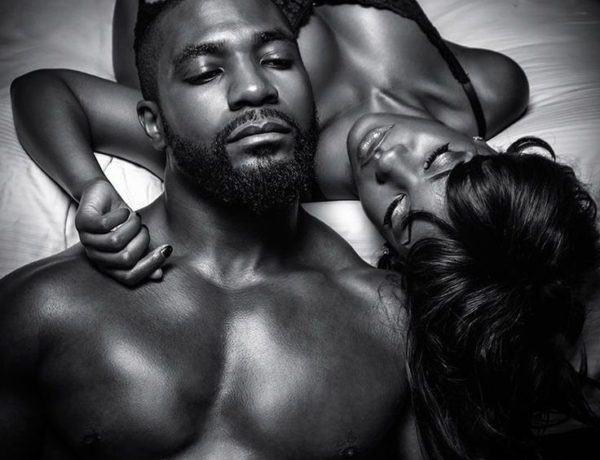 ..Upon say I fall from that chair, Madam no even send that one. She no gree make my pr*ck rest o!
I f*ck am reach like 2 times, my pr*ck just dey overheat like car engine. As I say make I enter round 3, I just taya. I no get energy at all at all. I look Madam eye, she still want pr*ck. I know say she no go dey happy if I leave am like that.
The tin dey her eye. She be like person wey don smoke Kwale Igbo. Her eye just dey red. Her t*to just dey red. Her Bobby just stand like Mopol, dey jump up and down for body. I jeje comot pr*ck, come kneel in front of her t*to, carry my mouth, chook for inside her t*to. Dat tin wey be like small pr*ck for front of her t*to just stand well well. I carry my tongue dey lick round am, like say na roundabout. If I do dat one small, I go carry tongue chook inside the t*to gan gan. I see say Madam don dey shout like ashawo, so I begin do am fast fast.
I carry 2 fingers chook for her t*to, come use my tongue dey lick round am. If I chook small, I go lick small.
Before small time, Madam begin shake like Iya Basira grinding machine. Madam just dey shout:
'Yes! Yes! Chai! I'm coming! You have killed me! Igbugom! Kai!'
Small time, Madam leg begin close like say she wan lock me inside her t*to. She carry her two hands, pin my head for there, begin speak in tongues.
I no understand wetin she dey talk, but I no fit comot head. I just dey suck the t*to like say na contract. Na dat time Madam begin cum. She come dey shoot something wey be like water. The thing just dey run like tap for my face.
She just hold me tight, she no gree me comot head. E come be like say I go even faint for there. I use style taste the thing. I no fit describe am. I comot mouth, come use my hand open her leg. She don weak, but I wan still f*ck small.
My pr*ck don charge again, so as Madam still dey vibrate, I carry the head of my pr*ck chook inside her toto. I no put all my pr*ck inside. I just dey f*ck the mouth of her t*to. Madam just dey shake like say she get fever, but I know say na enjoyment she dey.
I carry Madam two legs go up, pin her legs for where her hand dey, come begin enter am like Akwa Ibom man wey I be. She just dey there dey sing like choir.
Madam t*to na one in town. The tin tight Wella.
I begin f*ck am fast fast, because me sef wan release. No be only Madam go enjoy. The tin dey sweet me dey go. Madam no fit even shout again. Her voice don go finish.
Abasi!
I just dey fire dey go. I know say I no go last, because Madam t*to get as e dey always do me. Small time, my blokos give me sign.
Make I talk true, I no even get energy to comot my pr*ck from the t*to. I just pour everything for inside there.
Kai!
Na Oga food I dey enjoy o!
My name na still Akpan.
I like my Madam.
NaijaVibe HoT DOWNLOAD
👇