Album Review
Album Review: Ice Prince's 'Fire of Zamani' isn't hot enough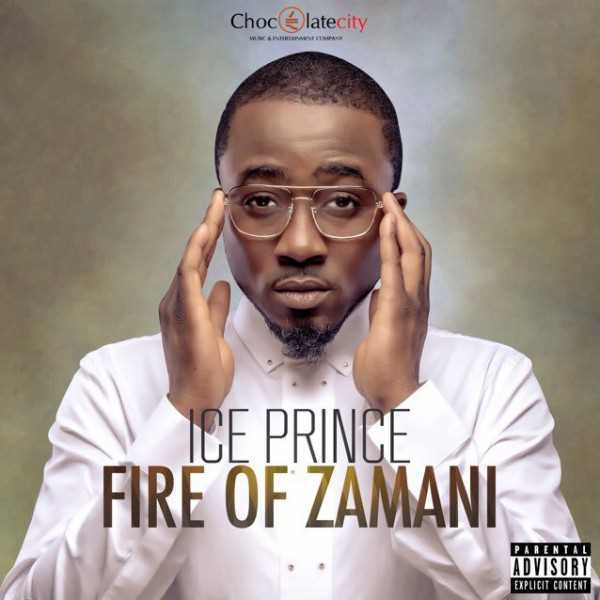 Album: Fire of Zamani
Artiste: Ice Prince
Guest Artistes: Ruby Gyang, Jeremiah Gyang, Sunny Neji, Sound Sultan, Burna Boy, Morell, Wale, Chip, Olamide, Yung EL, Wizkid, Jesse Jagz, M.I
Producers: Chopstix, E-Kelly, Don Jazzy, J Sleek
Record Label: Chocolate City (2013)
Duration: 1 hour 1 minute
Ice Prince is not the best of writers. In hip-hop circles he is regarded as a rapper and not a lyricist. His success has depended on dope beats, catchy hooks and simple lines. These three factors led to the success of his debut album Everybody Loves Ice Prince and are still the foundation of his success till date.
On his second album Fire of Zamani, it's the same style but with less aggression. Panshak Zamani is a millionaire now and finding himself in a new tax bracket may have dulled a bit of his bite. Conceptually Fire of Zamani is sketchy to say the least. It is a confusing mix of introspection, celebration and aspiration. The production is a shade or two behind Jesse Jagz's production on E.L.I.
'I've been through the rain/been through the pain/been through a lot of sh*t/been through the same/I've seen a planet fall and the thunder causing the rain' spits Ice on the introductory track 'Stars and Light' featuring Ruby Gyang. The song is a loose chronicle of Ice's rise to the top and how he is still striving for more. He gives the song a personal twist when he talks about his sister's best friend asking him for money.
His collaboration with UK grime artiste Chip titled 'Mercy' has the necessary bounce to get the party going even though Ice Prince raps 'I dey feel her through pass even though I am not a Liga fan.' Gladly slips up like these are not too many on the album. Ice Prince's best comes on 'Whiskey' featuring Sunny Neji. On this track he thanks God for the gift of life. With celebratory horns on the hook, Ice Prince tells the story of two people who lived fast and died young. The weed-inspired 'Gimme That' featuring Burna Boy, Yung L and Olamide is another high on the album especially with Ice Prince's newly added verse.
Ice Prince also fancies himself a singer. And On 'Pray' featuring Sound Sultan he displays this. 'On top say I pray/bad man people wan trouble my day (oh lord)/me I dey hustle my way/fear nobody with the things I say' he sings on the track. For the second time Ice Prince and Wizkid hook up on the dance hall cut 'Komotion'. While not absolutely stunning it is an improvement from 'Olofofo' off E.L.I
On Fire of Zamani it's more of heat than flames. That hunger isn't exactly heard on this album. For large parts of the project, Ice Prince sounds flat and uninspired. 'Life' is another 'Aboki' (and 'V.I.P') but the trick doesn't work this time. The Don Jazzy produced 'N Word' sounds like a rip-off of Maybach Music's bombastic gangsta songs. On 'Jambo' he employs his 'Aboki flow', which at this point is boring. Ice Prince goes conscious on 'No Die Tomorrow'. While it's a welcomed change of subject the song lacks conviction that he had on 'Somebody Lied' off E.L.I. 'Person Wey Sabi' is just bland, a generic attempt at creating a highlife hit.
Ice Prince sounds largely unmotivated on his second album. US rapper Wale takes him to the cleaners on 'Tipsy' featuring Morell.
Even Bad Boy records' French Montana who isn't exactly a lyricist manages to steal spotlight on 'I Swear' with his lines, which are on nursery rhyme level.
At a certain point you look for something great on the album but the would-be Choc Boi reunion 'Kpako' featuring Jesse Jagz and M.I fails to fill the void even with Jesse's exceptional verse. The lack of a solid theme running through the LP makes the whole project sound all over the place. It could have sounded better if Ice Prince's writing was sharper but we all know this is not his strong side. Instead Fire of Zamani is glued with glossy beats, catchy hooks and over simple writing. There is a fire inside of Ice Prince but it isn't hot enough to melt his cold and distant style of writing songs.
Rating-2.5/5
Credit: Ayomide Tayo
NaijaVibe HoT DOWNLOAD
👇