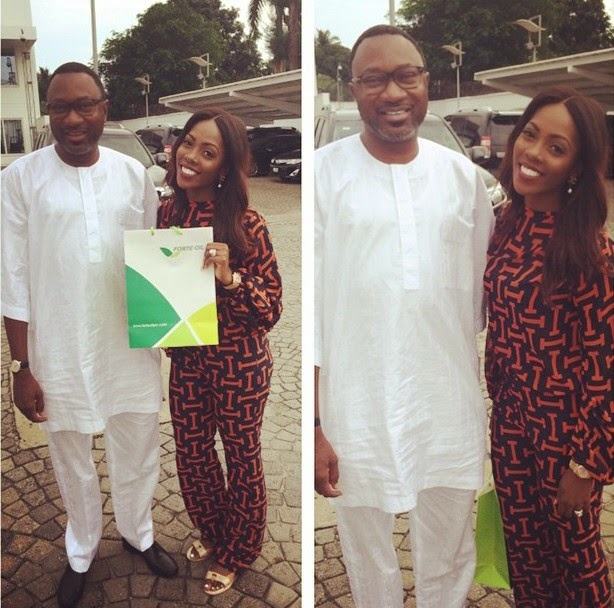 The source revealed that Tiwa's relationship with Don Jazzy ended before her marriage to Teebillz and her affair with 2Face was a one-time thing which also happened a long time ago so Tunji bringing it up was a desperate need for points.
About the alleged affair with Dr Sid, the source said "Dr Sid ba wo? Maybe he was the one buying the condoms for Don Jazzy."
The source also brought in physical abuse to the list of accusations against TeeBillz..
Fact is, they both knew what they were getting into. He beat her up many times and she took it because they both had dirt on each other. I particularly was mad at Tiwa way before she even agreed to marry him. Heck, he was fraudulent way before his coming back to Nigeria. What ruined his relationship with Sauce Kid and co? His other baby mama nko? Go and ask. Ask the big boys in LA about Tee Billions and you will hear his gist. Bipolar oshi wo? He is toxic, leave his mental issues out of it. Bringing a baby into the toxic relationship pissed off most of us.
Tiwa Savage who is the face of forte oil owned by Billionaire Femi Otedola was blackmailed by her husband about her alleged extra marital affairs.
He accused her of sleeping with Otedola in the early months of her pregnancy. He slapped and locked her out when she was pregnant due to stories of the affair. She never told us if she indeed slept with the man but her husband kept hammering on it. Even if she did, why didn't he just walk? Let me answer that, he's broke and in debt and needs that Otedola money.
The source also claimed that the ex couple both abused illegal substances
The source said:
Follow NaijaVibe


HoT DOWNLOAD
👇



While Teebillz was blowing money on women, booze and coke, Tiwa was smoking fish. Abeg make she no lie. Yes, the guy get craze for head, but Tiwa sef mental.