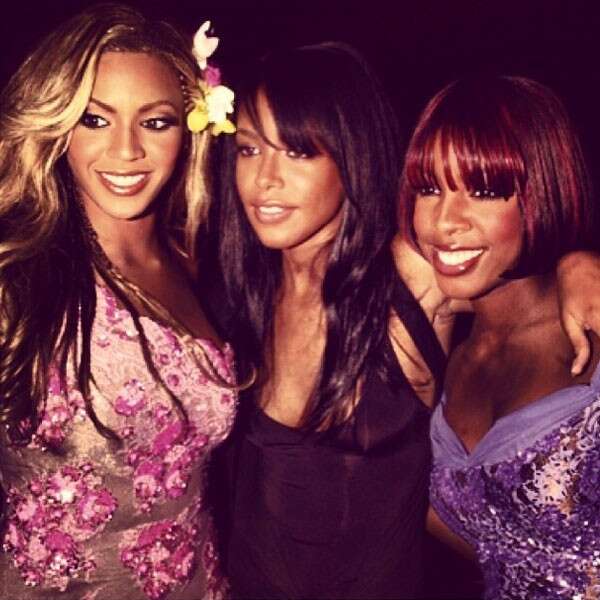 Beyonce is receiving some tongue lash on Twitter and beyond after she cropped Kelly Rowland out of a photograph that the pair had once taken with the late singer Aaliyah.
Beyonce was accused of cropping out an image of Kelly Rowland in a photograph with Aaliyah.
Aaliyah died 12 years ago in a plane crash, but people like Beyonce and Rowland honored her memory on their social media pages on her recent Jan 16 birthday. While Rowland included both Beyonce and Aaliyah in her Instagram image, Beyonce cut her friend out of the image.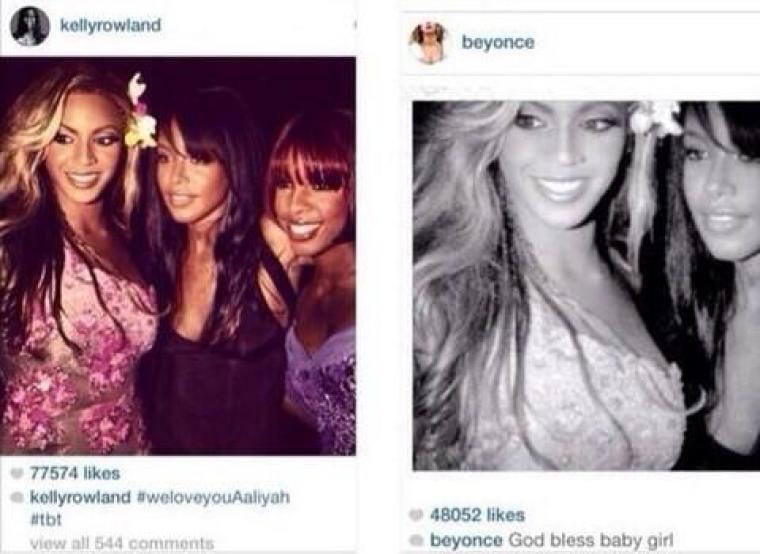 After looking at both images, a number of people took to Twitter to react.
Kelly posts pic of Aaliyah, Beyonce sees pic, crops Kelly out and posts it
one person noticed.
Another said,
Beyonce childish (SIC).
F.Y.E music store even got in on the action with its official twitter page writing
Way harsh, Bey! Our Royal Beyness committed some serious #TBT theft & crop.
Fans questioned the photo crop saying:
melissaolsen5578 said
Why did you crop kelly out of the pic? i mean kelly posted the same pic but she didn't crop you out now did she? #ripaaliyah
jlpinkness said
Oh the SHADE @beyonce. I'm not sure I could post a pic a someone that was banging my husband/man dead or alive. Poor Kelly!!!
NaijaVibe HoT DOWNLOAD
👇