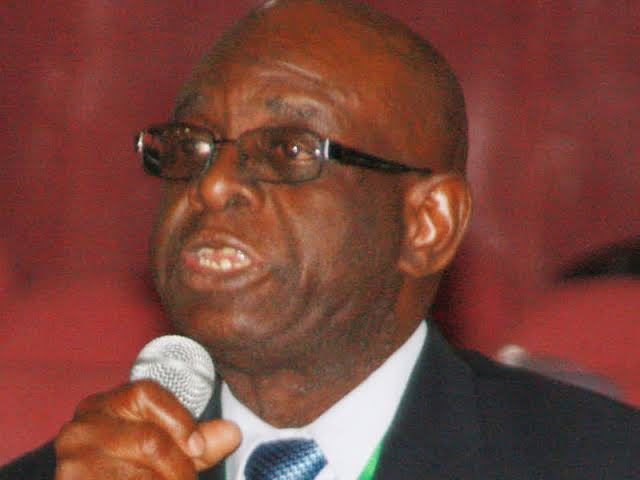 Brigadier-General and ex Provost Marshal of the Nigerian Army, Idada Ikponmwen, has talked about how the border closure is affecting ordinary Nigerians.
According to him, the Nigerian government needs effective management, control, and policing of our borders for the betterment of the country.
Idada believes that border closure is not the answer but a clear sign that our government is incompetent.
His words, "I feel the concern and worries of the present administration with regard to the very negative effects of cross border crimes, smuggling of goods, and fuel among other crimes. I know the danger that any form of unchecked smuggling can cause to the well-being and interest of any nation. There is no doubt that fuels made for consumption in Nigeria which are heavily subsidized are ending up in neighbouring countries and whereas those neigbhours are getting the fuel cheaper than they would get it in their own countries, Nigeria is paying for the subsidy they are getting. The effect is definitely bad for our government.
Again, the way we man our borders has direct bearing on the promotion or sustenance of crimes, illegal movement of criminally minded people, illegal movement of arms and ammunition especially small arms that are easy to hide and pass through borders. But there are also very fundamental issues that everybody must consider in coming out with policies about whether to close or open our borders.
The interest of the average person is paramount in any society. Granted, the Customs authorities or statistics have said that Nigeria is getting more money into our purse following the closure of our borders but where does that take us if the average Nigerian, underprivileged Nigerians are having to pay more than 50 percent for food commodities like rice? What good is it for government to amass money yet it does not impact on the people? I think the interest of the people is paramount and therefore government's attention must be firstly to address the problem of the people.
How can they sustain their lives, how can they eat, how can they move in the manner that is affordable? Having said this, I believe that what the Nigerian government needs to do is to have effective management, control, and policing of our borders and these are jobs that are primarily meant for law enforcement bodies principally Customs and Immigration.
There are other security agents that are also supposed to render assistance. Our problem is to have efficient machinery for checking smuggling, ensuring proper passage of human beings that do not have criminal intentions, ensuring that weapons, especially small arms do not pass through our borders unnoticed.
These are responsibilities for the executive arm of government whose duties are clearly written in our laws. What we are seeing in Nigeria is failure of these organizations, ineptitude, corruption, incompetence in the management of our border security and this situation is worsened by the fact that our borders are porous and you cannot treat anyone in isolation. Nigeria's borders are principally porous whether in the South or North and even worse in the North.
As a member of the Vision 20: 2020 and the 2014 Confab 2014 and in both cases I was a member of the security thematic group, we identified clearly that the porous level of our borders is inexcusable and unpardonable and we cannot expect security for anything if this porosity did not change. Nigeria has failed to create more organs to correct these border challenges unlike what we have in other countries where several organs are created to man the borders both land and water. What we have in Nigeria is compromise upon compromise.
If the security agencies are not doing the right thing, government will lack the will to ensure that the proper thing is done. Bearing in mind the global trend of regional cooperation, regional integration, like those of ECOWAS and AU and other principles we have embraced, the closure of borders as we are doing today negates all the beautiful concepts of these regional and sub-regional integrations. I think that border closure is not the answer but clear demonstration of competence in governance."
Follow NaijaVibe


HoT DOWNLOAD
👇