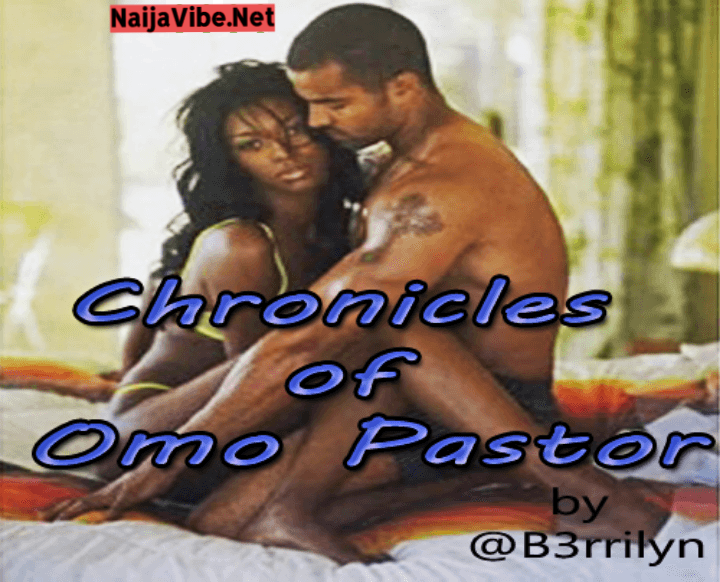 The shock on Uju and George's face when they saw me walking towards their table was glaring, I smiled inwardly pleased I got the reaction I wanted. George looked from me to Roland, his surprise gone as he assessed us with a cool smile plastered on his face.
'Mad girl, you didn't tell me you were coming' Uju said hugging me excitedly.
'We were bored at home, so we decided to come here ' I shouted over the loud club music.
Uju waved at Roland, with a fake smile on her face, Jessica winked at me with mischief in her eyes. George and Roland exchanged handshakes, they acted so cool I was beginning to wonder if they forgot they had met before. I waved at George, trying to maintain a straight face, he gave me a stiff smile.
Not long, Uju started jumping like a frog, pardon my language but I was irritated. She was dancing provocatively, all her eyes and attention was on George. He didn't show any sign of discomfort or boredom as he watched her. How could he be so cool and unaffected, I looked at Roland he was watching Uju in amusement. I moved closer to Roland, he dragged his eyes away from Uju as he put his hand over my shoulder drawing me even closer in a possessive kind of way. I snuggled up to him, he dropped a kiss on my hair, for a split second George looked at us but he turned away so quickly I almost thought I imagined it. There was only one way to be sure, I turned to Roland giving him a smile, he placed his hand on my exposed thigh, playfully drawing circles. I snuggled even closer to him, as I felt his breathe on my neck while I had my eyes on George. He still had his eyes on Uju's craziness, I was starting to fume inwardly. I picked up my phone and saw I had several messages from Jessica.
*Babe this girl means business, lol.. it's going down this night for sure.
*are you jealous?
*aren't you uncomfortable?
*this George guy is fine sha, I can see why you fell for him.
I dropped my phone as Jessica's questions weren't helping my mood.
'let's dance' I whispered to Roland
He raised his eyebrow in surprise, this was the first time I was initiating a dance, and I wondered if I wasn't going to make a fool of myself. I got on my feet, he was smiling looking all pleased as he got on his feet. He had his hands on my waist, we couldn't move too far away from where we were sighted as the club was filled up.
Unfortunately, Roland twisted me, so I had my back to him and I was facing George. I had his full, undivided attention and it felt good and bad at the same time, I couldn't read his mood, he knew the art of composure and blank expression perfectly, but I couldn't say the same for myself. For the first time I was grateful to whoever invented the dim lighting in clubs. I wouldn't call what I was doing with Roland dancing, he was content with just holding my waist and his face buried in my neck, and I wasn't protesting cos my dancing skill was pathetic. Uju on the other hand was still dancing like a Madonna Universitystudent who finally got out of school to club and didn't know when next she would be in a club.
I looked at George, he still had his eyes on me, it dawned on me he was trying to make me uncomfortable on purpose. As if sensing the tension in the air, Jessica danced towards us, dragging Roland from behind me, she held his hand and began a playful dance with him. I was grateful as I knew it wouldn't take long for Roland to notice George's open stare. I scolded myself inwardly, I came here to show George a different side of me and make him jealous but I was doing a terrible job. I think I have been watching too many Tele Novellas and Korean series. I was heading back to my seat, with my head bowed down in shame, well maybe not shame but I couldn't look at him yet but I bumped into someone before I could get to my seat, looking up it was the cause of my misery, he was smiling at me and my tummy rumbled.
'Let's dance' He whispered
I was still contemplating my answer, but he already held my hand and dragged me to a tiny available space. I was doing my one-two step dance, while avoiding his eyes. Then I noticed he was closing the space between us, I glanced towards Roland, he was distracted with an unknown female grinding on him. I took a step back and was met with a wall, I knew then I was cornered. George was not letting go, his hands were saying everything his mouth couldn't.. Kiss Daniel's 'Woju' banged from the club speakers, but I was totally shamelessly distracted. Uju came at the right time, dragging George for a dance, while I walked back to take a seat as I tried to catch my breathe, I gave her a fake smile as I walked away. Roland was still dancing with the unknown chick.
I checked my BBM, Jessica had sent me a bunch of messages.
*babe, do you and George remember you are in a club with you boyfriend. He was squeezing your ass, stroking your back.
*He wasn't squeezing my ass!!
*Really? Cos I didn't mention the time he bit your ear lobe and you were zoned out already.
*you re hallucinating.. lol
*I can't blame you, he is skilled obviously. Uju might have a taste today.
*No, she's not!
*Why re you protecting a territory that's not yours, your own property is here o.
I glanced at Roland, then at George and I wondered how I got myself into this.
* * *
'What did you tell your friends?'
'I want to use the restroom'
'Ok' He said
'So what do want to discuss?' I asked
'Nothing, just apologising again, Aisha is just a friend, maybe she would have been something more if I didn't meet you'
'but I am not your girl'
' I know'
'So?' I asked
'So, stop biting your lips your outfit is distracting enough' He said
'Oh' I said, as I didn't expect the response 'so, whatsup with you and Uju?'
'you ask too many questions, she is my friend.'
'really, she is going home with you?'
'How would I know that, I have extra rooms Uju and Jessica can crash in, why is it a problem?'
'forget I asked' I said giving him a stiff smile.
'You and I know who I want in my bed'
'I have to go back, I don't want Roland to get suspicious' I said avoiding the topic.
'A kiss to prove you have forgiven me' He said smiling
'it's never just a kiss with you George'
'Then I guess we need to start early' He said winking
We held each other's gaze for seconds, when our lips finally met it was not soft and sweet, it couldn't be, it felt like ages so our need controlled the pace. He was the first to pull away.
'Why?' I asked
'Those sighs of yours were causing havoc to my ears and body' , He said smiling 'I think we should in'
'Ok, come in much later, we don't want them getting suspicious ' I said grinning
* * *
'Amaka, take Jessica with you to Roland's place, I am going to George's place.' Uju said excitedly.
'Take me to where, I am going with you to George's place o'. Jessica answered
Uju eyed her, 'no, you are not'
'Let her go with you, I will be leaving very early and Roland will not be home so she would be bored and she needs to sleep' I lied.
'Fine!, just don't disturb us' Uju said, obviously irritated.
'what will you guys be doing' Jessica asked
' watching cartoon' Uju hissed 'like you don't know already'
'Did he say he wants it too' Jessica asked
'Does he have too, which man ever says no' Uju answered, walking away towards George's car.
I watched her leave with a frown on my face.
'Don't worry I will give you details' Jessica said
'I don't want details, he isn't my boyfriend, Roland is waiting for me' I said walking away
'Mtshw, and I thought I was helping you. Be pretending like it's not paining you'
'Jessica, Bye' I said
I was tired but it was hard to sleep as I couldn't stop wondering what was happening in George's place. I finally gave in to the urge to find out.
'Hello Jessica'
'hello' she answered, with a sleep laden voice
'it's Amaka' I said, not knowing how to get to the point.
'I know'
'Ok' I was silent for a few seconds 'how's Uju' I said
She chuckled, 'where are you?' she asked
'In Roland's sitting room'
'Ok, Uju is fine. She is not here.
'Where is she?'
'I don't know'
'Why won't you know?'
'Amaka, I am tired, I thought you asked me not to bother'
'Ok, bye'
'bye'
– – – – – – – – – – – – – – – – – – – – – – – – – – – — – – – – – – – –
I kept staring at the entrance of the fast food as I waited for the strange girl to show up. She finally called again, I waited with anticipation as I prayed it won't be a shocking revelation. She had answers on my dreams, it was worth giving her a listening ear, and I also needed the distraction.
NaijaVibe HoT DOWNLOAD
👇