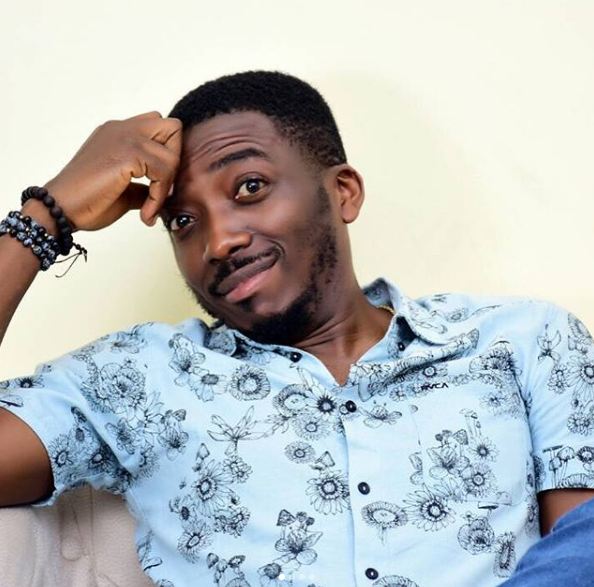 Comedian Bovi took his instagram page today to tell a story of how a prostitute in Port Harcourt helped him out a while back when he needed help.
Read below
I had just resumed school for second semester 300 level. This was February 2000. My mission was to storm port-harcourt from Abraka and surprise my older sister who had just moved to another apartment. All I had was the address to the new apartment. I've always loved to pull surprises and this was my biggest one at the time. I arrived ph in the evening via public transport and traced her new place. Me wey plan to surprise my sister con surprise myself. She had not moved in. Her present address, I didn't have.
Gsm; non-existent at the time, her office? Closed. I was practically stranded in the garden city. After recovering from my rude shock, I took the first 2 foolish decisions. I hailed a cab and told the can to take me to a happening joint. The type that runs all night. He told me it was a Tuesday, the happening joints really don't happen on Tuesday. I insisted there had to be one. Well he jad money to make, so he obliged me. We got there. Dead end. Even the band members and the Dj were off duty. We tried a second spot. No luck. By this time it was past 9pm. So it dawned on me that I should have been looking for a hotel. By the time I checked 2 hotels, I realized that had I not made wayward stops, I'd have been able to pay for a room. Think Bovi, think! I asked again where I could possibly chill till daybreak. A commercial nerve. Someone mentioned "opposite hotel presidential." When I got to hotel presidential; opposite it that is; I was relieved.
The groove was real. Outdoor joints, several bar tenders. Pot bellied men with pretty women drinking away their stress. I found my spot, got a seat, weighed my purse and saw that my vex money had been severely eroded. I couldn't even afford a drink. But hey, I could watch. The ladies of the night were present on their droves( soliciting customers). It was a sight to behold. Of they got lucky, they hopped into vehicles of strange men. I enjoyed all I saw until it was midnight and the unexpected happened. All d joints started to lock up. On no time it was just me and the night nurses left on the road side. "Why you no go stay hotel" "why you no go your sister house" "why she Neva pack go her new house?" I had answered all these questions repeatedly.
By now I was with the security of the hotel, begging to share their space with them till the earliest signs of daylight. They weren't comfortable with me there. They had even suggested I go to ojuelegba, a spot on the famous Aba road that hosted a retinue of low class sex workers (low in the sense that the better sex workers were the ones who came opposite the hotel) I had turned down the idea politely. Five minutes later, a police patrol can sailed by slowly with "victims" of their raid of Ojuelegba. I didn't believe my luck, assuming it was luck.
Not long after, one of the busiest girls of the night walked into the security post. I had seen her severally that night. She had to be the busiest of the girls. Leave in a car, return in okada. That happened at least 4 times.she inquired what the problem was. For the 66th time, I narrated. She paused for a while. I had no idea what she was thinking. Then quietly she asked to see the contents of my bag. Two shirts, one trouser, soap can with blue long sponge and body cream.
And identity card. Finish! She thought for a while again and then made me an offer. She asked me to follow her to her apartment. I wasn't sure what to do. Security didn't want me there. From their eyes I could tell this was my last offer. She "napkined" on the bike ride to her house.
This was 2am. A small living room and a room with one bed ms living room was as small as the room. It had no furniture. She offered me her bed and slept on the floor. I tried to refuse but she will have none of it. I was her guest. I don't know if I really slept cos my legs remained on the floor with. Y back on d bed. By5 am I was up.
She offered me water to shower but all I did was brush and wash my face. Her brother came in not long after without caring a second who I was, he went straight to sleep. As I made to leave, she untied an end of her wrapper, brought out a wad of notes and offered me 3 fifty naira notes. She bade me farewell. Never to be seen again till this day
NaijaVibe HoT DOWNLOAD
👇