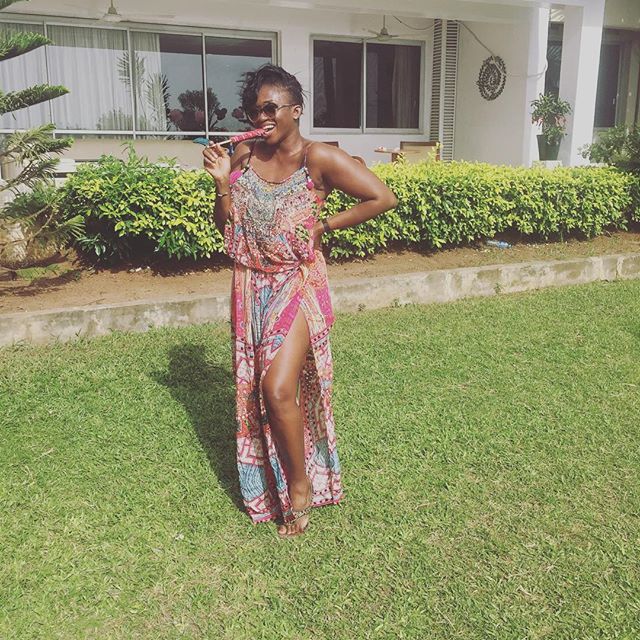 Aituaje Iruobe, better known as Waje, has revealed that the worst day of her life was when she trended on social media for the wrong reasons and nearly had destroyed her life and music career destroyed afterwards.
The screen goddess revealed that the day she was cyber bullied and insulted by fans was the worst day of her life. She claimed the insults pushed her into drinking and made her almost leave music.
That was after my performance at the Guinness Colourful world event in October 2013. I trended on Twitter but not for the right reasons. I did not trend because of my performance, instead I trended because people were uncomfortable with my body size. They had an opinion about how I looked.

The things people were comparing me to were hideous. Someone took a picture of a remote control and said I looked like that. That made me say to myself, 'you know what Waje, music isn't for you'. I had come out with an album, but when that happened, I said 'you know what, I can't deal with this'. I cried for hours that day at Eko Hotel. And interestingly, I started feeling the way they said I looked. So, I started drinking. I became bitter. I told myself I'm done with music. I'm going to find something else to do. I didn't eat for days. I became angry with every family member who came to talk to me. I had no reasons to smile or be happy and decided to sign out of all my social media accounts.
The 'Omini Knowest' crooner also opened up on how she has been coping being a single parent and the methods she has been using to train her 17-year-old daughter.
Follow NaijaVibe


HoT DOWNLOAD
👇



I don't want her to make the same mistakes I made. I feel like some of the decisions I made was because I was raised differently. Our parents taught us what they knew as the truth, but what you know as the truth might not be the truth. Another thing is that parents do not tell their children why certain behaviours should be avoided.

For example, parents say, "don't drink because I said so" not, "don't drink because it is bad for your health". But I'm learning that for the children of this age, you have to tell them all the reasons why they should not do certain things. While my daughter was growing up, I took up the reward method; you do good, you get good. There was a consequence for every action.