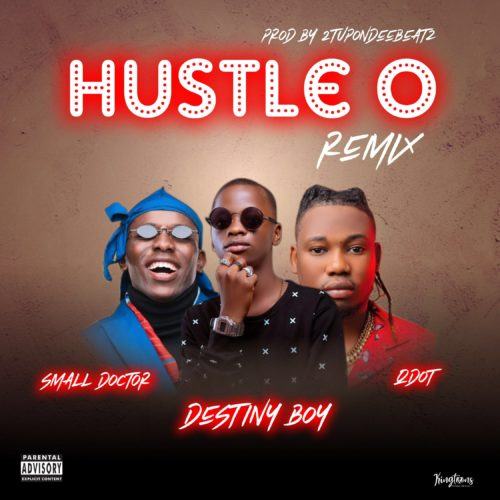 Destiny Boy , the street music prodigy, returns yet again to the Nigerian music scene. He returns this time with the remix to his successful street banger; 'Hustle O' and he features Small Doctor and Qdot. This New Hit has received raving reviews since its release and is sure to continue.
Destiny Boy who is currently appearing mostly as a guest artist on other artiste's campus tour released the original version in June. He decided to add more juice to the hit music 'Hustle O' which has birthed the Destiny Boy – Hustle O (Remix) with other street titans in Small Doctor and Qdot.
Born Afeez Adesina in Agege, Destiny Boy's association with Fuji music began from childhood. Having been influenced by his neighborhood on the Lagos mainland, where Fuji is the most popular societal soundtrack. This unique style of music from Nigerian pop culture gave him his first break.
Download & Catch the Naija Vibe!
DOWNLOAD Destiny Boy – Hustle O (Remix) ft Qdot & Small Doctor
Feel free to Download, Listen and Share.
NaijaVibe offers you the best quality content in the Nigerian Entertainment space.
Follow NaijaVibe


HoT DOWNLOAD
👇



NaijaVibe is a pop culture and entertainment website. We run a 24-hour platform that features the best and current updates in the entertainment industry across the world and Nigeria, in particular. For the latest in music, movies, celebrity news, press updates, opportunities, fashion, beauty, concerts and shows, NaijaVibe represents the go-to website for Nigerian millennials and other enthusiasts who are pop culture custodians. NaijaVibe ranks as one of the most visited entertainment websites in Nigeria. It is also one of the most visited music websites.