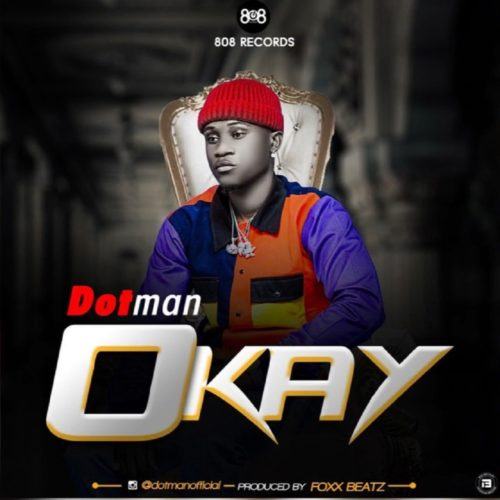 Akube Crooner, Dotman who has a new trend 'Awe' comes through with another impressive single titled 'Okay'.
This time around he teamed up with fast rising producer, Foxx Beatz for classic beat that will compliment this masterpiece.
Dotman shares some vital message about been thankful, contended, hopeful and prayerful.
Dotman says whenever he wants to complain about his situation, he remembers that there are people praying to be in his position, so he just give thanks and still request for the next level. Also he shares that having things in excess comes with more problem, therefore he doesn't want too much. Just wants to be okay in life.
Listen Up & Catch the Vibe!