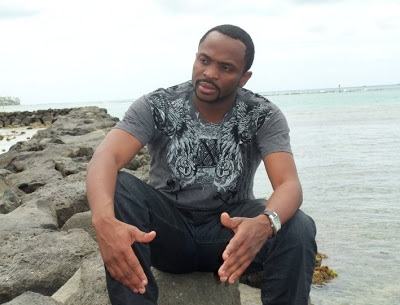 In a shocking new twist, the aged mum of late Mc Loph alleges her son and daughter didn't die a natural death. She claims they were killed by the CEO of her late son's record label known as Emeka Morgan Nwanne Oguejiofor. She claims he is a ritualist.
MC Loph's aged mother, reportedly lamented almost endlessly to Emag, how Emeka Morgan abandoned her and the late rapper's son, after making a pledge to keep her on a N30,000 monthly salary.
Emeka Morgan killed my only son and daughter, left me childless and handicapped.
Since Obiajulu died, the only time I set my eyes on the so-called Morgan was in May 2012, when he came with Obi Madubogu, gave me a bag of rice, a gallon of groundnut oil and 60 thousand naira and asked me never to allow Nkiru (MC Loph's wife) to have a share of the money.
But I couldn't, I gave the money over to Nkiru after he left and it was used to fix the Camry with which she does most of her run arounds in Lagos. Since then, he had neither called nor checked on me again.
Contrary to the rumour which went agog in a section of the media sometime ago that Emeka Oguejiofor, the owner of Morgan Entertainment adopted late MC Loph's son, Mrs Obiozor said
According to her,
Is it possible to adopt a child you have not set your eyes on since he was born? Probably he adopted Obiajulu Jnr in his dreams or imagination.
I heard the rumour too, but all I can say is that God will judge him both in life and in death; he will never know any peace in his lifetime, for shedding the blood of my children whom I know did not wrong him in any way.
An insider insisted that the family have not stopped accusing him of being responsible for the death of the rapper and his only sister.
Emeka Morgan is not clean and we the entire MC Loph's family strongly believes he is responsible for the death of our children.
For instance, shortly after the accident and doctor's confirmation that Obiajulu's wife was pregnant, we decided that she should stay behind in Lagos and not travel with the family to the village for her husband's burial, but Morgan insisted that she must travel by air to Awka, which the entire family frowned at and resulted into a face-off with him until he eventually succumbed to pressure.

The question is why must he insist on Nkiru's presence at her Obiajulu's burial, if he had no ulterior motive?
In one occasion when he, Morgan visited MC Loph's mum last year, he was bent on knowing where Nkiru was seated when the accident happened and how come she managed to survive an accident that claimed the lives of every other occupants of the car? Does it not tell you that this man probably wanted everybody in that vehicle dead and buried, but for God's intervention?

In reference to recent events that happened following the death of Obiajulu, we now know that his death is not natural, we may not have a voice, or the money to fight Emeka Morgan, but one thing is certain, God will continue to judge him' our source concluded.
NaijaVibe HoT DOWNLOAD
👇