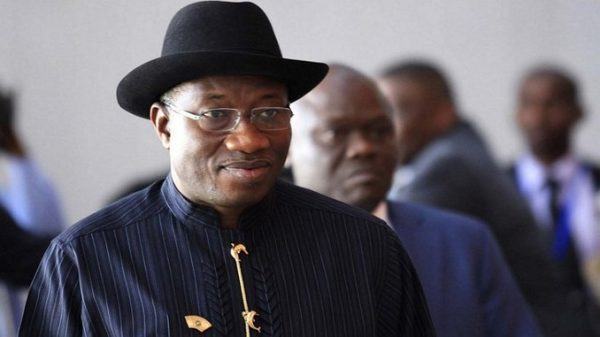 I have always stuck to my decision to leave politicians and their affairs alone, but recently I've been moved to write on this issue which is on the lips of every Nigerian.
Everywhere I go, I hear gay this, gay that; anti gay this and anti gay that and I asked myself, is this the only thing we are good at? Talking?
To me, 2015 is just here and every politician wants to be an angel by next year. But how?
This year started without a single increment which is a good thing for Nigerians because no trade union would be going on strike, but these politicians whom we claim are not intelligent end up hiring the best advisers with the result making them the most intelligent in the country.
"Thank God we will not end up like Sodom and Gomorra" "The Bible and Quran forbid it" "Christians and Muslims hate it" "It should not be part of our society" These are some of the finest posts I picked from social media making this anti gay law look like a bill that will warrant Super Eagles to sign former Manchester United manager, Sir Alex Ferguson as their head coach.
Others say, thank you Mr President and at a point, I was thinking the hash tag would trend on twitter and other social media.
Aside football I have never seen Nigerians come to accept one thing with good faith, which is good.
Now that we have posted the things Holy Bible and Quran forbid, do we think the list is complete? Do we think our leaders in the Senate and House of Representatives are the real heroes we are calling them?
To me they are bunch of creative politicians who have divided the remaining months we have till 2015, preparing topics for us to discuss till the Election Day.
These people see us as dogs who must be busy; they eat the meat and throw the bones for us to the get busy on. I won't be surprised if many will disagree with me on this but I will surely do my best to prove this personal opinion worthy.
Do Christians and Muslims enjoy Boko Haram? Do they enjoy the corruption which has taken over this country? Do we all enjoy the unnecessary shows our reps put up all the time on satellite TVs? Fighting and injuring themselves like secondary school students.
If Mr President and the lawmakers believe they are heroes, there are more things for them to do and it has to be done as soon as possible.
When a young man goes to rob a shop or a bank out of frustration because he does not have a job, what happens? He is either killed or there is a jail term for him.
When we fight along the street breaking bottles and so on, the police takes us, detains us and at times if you injure anyone, there is a jail term for you.
And now, if a Nigerian youth should watch a lot of TV and believe that being gay is part of being liberal, he has 14 years behind bars waiting for him.
And we have to understand that only a serious crime can have 14 year jail term which means anyone caught committing a serious crime can face mob action. My earnest prayer is that we don't witness what happened in Aluu because of this new law.
When politicians fight during meetings, the same police that will arrest and detain me, will separate their fight. Who is fooling who?
Have we ever seen or heard of jungle justice on politicians that stole millions? People that get it steal few thousands or even hundreds and they have never been politicians.
We bless them, give them titles, celebrate them for maybe building a Church or Mosque, and I know the Holy Bible and Quran supports that.
At that point, everyone will say 'thou shall not judge'! If we cannot judge an obvious criminal, why judge an obvious gay. After all the Holy Bible and Quran forbids both, or has God sent us a scale to weigh the sins of our fellow men.
I am not in support of homosexualism, and it is something that irritates me so much, but our leaders should stop playing games with everything in Nigeria.
If they really want to be heroes, let them move for 20 year jail term for any politician indicted for stealing public fund. Let them fashion out jail terms for honorable members that fight during house sessions. Fake campaign promises is a version of 419 and should be a crime as well. Let them for ones make laws that will directly work against them and not keeping us busy with issues that will not change the fact that unemployed youths are thinking of armed robbery and kidnapping.
Issue that will not shield the only son of a certain family from the deadly bombs and bullets of Boko Haram.
These men are far from being the heroes they claim to be, not because of one law. Nigerians should stop wining and dining just because of one signed document. There is a similar document that says kidnappers and armed robbers should be killed. Did it stop kidnappers and armed robbery?
Homosexualism is not the only crime or sin in Nigeria, and one thing certain is this, if certain documents signed into law did not eradicate others, it won't work on this one, yet will go a long way in helping to cub it.
The Nigerian youths need proper education on this issue and there should also be rehabilitation centers for the very young ones who are already into it. I don't see us jailing a 13 year old gay.
One thing fair I know is this, if a certain crime should have a law against it, others deserve the same. If our political leaders claim to be real heroes, we need laws against corrupt politicians, not just the usual drama by EFCC and Nigerian Police.
Chinedu Hardy Nwadike, [email protected]
08038704454,
@hardynwa,
BBM 222E7850
Follow NaijaVibe

NaijaVibe HoT DOWNLOAD
👇