Celebrity News
Godwon winner of Eminem's freestyle battle in Houston, Texas [ViDeo]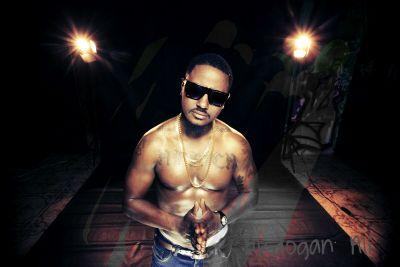 With the current beef going on between Godwon and Sinzu we decided to do some research on Godwon, here is what we found:
In 2006, Eminem began a freestyle competition to give back to the community and to help underground rappers get noticed and probably get picked up by a label like he got picked up by Dr. Dre; Little did we know that Nigeria's own Neyu Godwin Nyan popularly known as Godwon was going to win the competition in Texas. Reports confirmed that Eminem loved his vibe, bars & flow of words but couldn't sign him because of the D-12 project he had at that time. Godwon didn't stop there, his love and passion for music made him the king of rap battle in the streets of Houston, Texas where he was based at time. He got the street cred and BET made him a member of the voting committee for its Hip hop category at the yearly BET Awards before he relocated to Nigeria.
Excerpts from the interview he granted, Iyabo Aina dated January 8, 2011.
How did your music career started?
Music to me is a passion. But things took a positive direction for me musically when I won the Eminem Freestyle Battle in Houston, Texas. The competition was a big television show recorded for a major network and shown across the United States. After I won that competition, a lot of doors opened for me. I got signed by an independent music label in the US called To The Top Entertainment. I was in my first year in the college then.
The Eminem show pushed me out and everybody knew Godwon. My career suddenly blossomed. There after, I started doing freestyle and intros for some notable radio DJs. I also got call up to write songs for different artistes including those on jay Z's label. So far, I have released three albums and have some mixtapes in the US.
But in Nigeria, I'm putting finishing touches to my debut album coming under the Serengeti Music label. I've recorded about 20 tracks and one of the tracks Fine Girl is right now, receiving heavy rotation both on radio and television.
Who are your musical influences?
Apart from Eminem and Scarface, I'm a big fan of Fela Anikulapo-Kuti. But my biggest musical influence is my elder brother. He introduced me to different genres of music early in life. He has a wide collection of different Nigerian and foreign artistes. His scope is so wide that cover from Indian music to Classical and to our different indigenous music. In his music library are Elvis Presley, Jimi Hendrix, Sunny Ade to Bob Marley.
Though, I never told him, but he greatly influenced me. This has also reflected in my songs where I always infused some Naija and traditional hip-hop beats.
Who are your friends in the Nigerian music industry?
I have quite a lot of guys that we've related but my small group of friends include Sauce Kid, Modenine, MI and Jesse Jagz. I performed in Banky W's Lagos Party, while Audu Maikori, the CEO, Chocolate City is also a friend.
Here's also an exclusive video from back in the day of Godwon murdering American hip hop act Mystikal at some level of the competition and also White Biggy at the final.
Godwon Battles Mystikal in 2006
Godwon Battles White Biggy At The Final in 2006
NaijaVibe HoT DOWNLOAD
👇