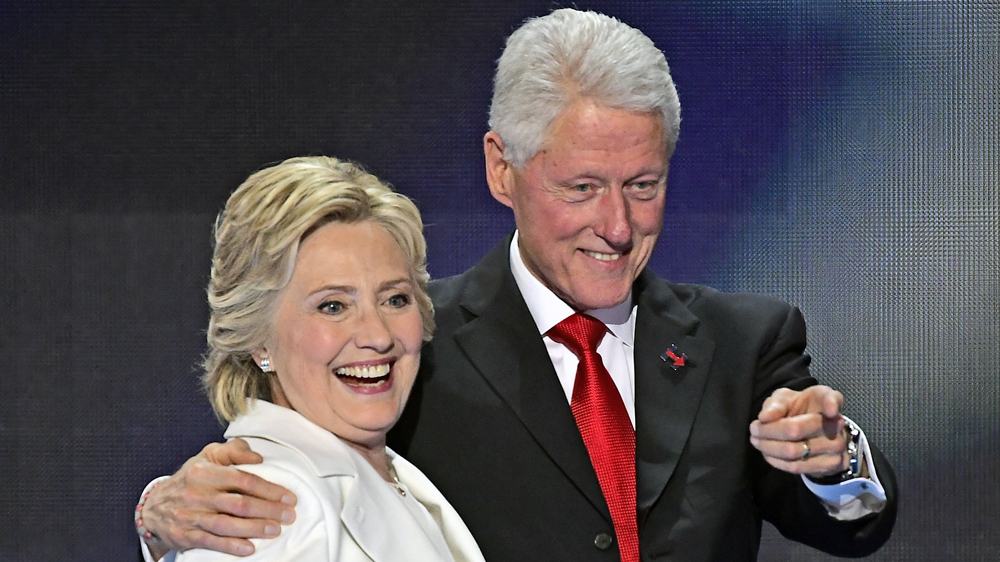 Hillary Clinton has gone as far as his childhood days to wish her husband and ex-US President Bill Clinton a happy birthday.
Flaunting a childhood picture of Bill Clinton, the ex-US First Lady and Democrats Presidential candidate in the 2016 election wrote, "Happy birthday, Bill!".
See what she shared,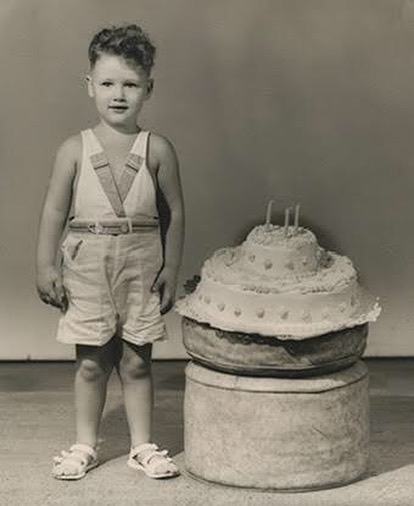 William Jefferson Clinton (born William Jefferson Blythe III; August 19, 1946) is an American politician who served as the 42nd president of the United States from 1993 to 2001. Prior to the presidency, he was the governor of Arkansas from 1979 to 1981, and again from 1983 to 1992, and the attorney general of Arkansas from 1977 to 1979. A member of the Democratic Party, Clinton was ideologically a New Democrat, and many of his policies reflected a centrist "Third Way" political philosophy.
Clinton was born and raised in Arkansas and attended Georgetown University, University College, Oxford, and Yale Law School. He met Hillary Rodham at Yale and married her in 1975. After graduating, Clinton returned to Arkansas and won election as the Attorney General of Arkansas, serving from 1977 to 1979. As Governor of Arkansas, he overhauled the state's education system and served as chairman of the National Governors Association. Clinton was elected president in 1992, defeating incumbent Republican opponent George H. W. Bush. At age 46, he became the third-youngest president and the first from the Baby Boomer generation.
Clinton presided over the longest period of peacetime economic expansion in American history. He signed into law the North American Free Trade Agreement but failed to pass his plan for national health care reform. In the 1994 elections, the Republican Party won unified control of the Congress for the first time in 40 years. In 1996, Clinton became the first Democrat since Franklin D. Roosevelt to be elected to a second full term. He passed welfare reform and the State Children's Health Insurance Program, as well as financial deregulation measures, including the Gramm–Leach–Bliley Act and the Commodity Futures Modernization Act of 2000. In 1998, Clinton was impeached by the House of Representatives for perjury and obstruction of justice following allegations that he committed perjury and obstructed justice to conceal an affair that he had with Monica Lewinsky, a 22-year old White House Intern. Clinton was acquitted by the Senate in 1999 and completed his term in office. He is only the second U.S. president—following Andrew Johnson 131 years earlier—to ever be impeached. During the last three years of Clinton's presidency, the Congressional Budget Office reported a budget surplus, the first such surplus since 1969. In foreign policy, Clinton ordered U.S. military intervention in the Bosnian and Kosovo wars, signed the Iraq Liberation Act in opposition to Saddam Hussein, participated in the 2000 Camp David Summit to advance the Israeli–Palestinian peace process, and assisted the Northern Ireland peace process.
NaijaVibe HoT DOWNLOAD
👇