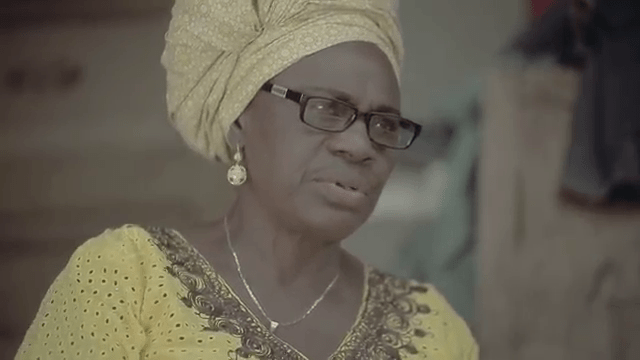 Popular Nollywood actress, Idowu Phillips a.k.a Iya Rainbow, is still yet to marry after the death of her hubby 35 years ago and she is not bothered about that fact.
In a recent chat with Sunday Scoop, she said that she was no longer interested in marriage.
Her words, "Over my dead body would I get married again. My husband closed (my heart) with a padlock and he went away with the key. I don't trust the men of these days. There was one that said he wanted to marry me but he ran away after he saw all my kids. I have forgotten how to want a man. With five kids to cater for, I had no thoughts of that. In those days, I could go to four different locations in a day, to tell you how hard I was working to make money to take care of my children."
On how her late hubby left the world, "I can never forget the day my husband died in 1984. I felt the world was going to end on that day. He was my alpha and omega. I used to be a nurse but he was the one that made me to become an actress. As a matter of fact, during his burial, I told people to put all our children with him in the grave that I didn't want them again. The shock was just too much for me to bear. Imagine one becoming a widow at the age of 42."
"I took him to several hospitals such as the General Hospital in Lagos. I was a staff member of the hospital then and immediately I took him there, he was attended to. To be fair, the doctors tried their best but God had the final say. When a person reaches his or her bus stop, he or she has to come down. He eventually died at the University College Hospital, Ibadan."
"I have had a better life since I left active acting. I have done a lot of great things now that I couldn't do when I was a full-time actress."
"It was the work of God. I was at home when I was called for the advert. I am sure God considered all that I had been through and He gave me a reason to smile.
"I had a wonderful experience shooting the commercial. The white people on the production team made me laugh the most because whenever they asked me to say anything in English, I often got it wrong. When I was supposed to say 'selfie time', I pronounced it in a funny way with a Yoruba accent, but the white man liked it and said we should leave it that way. He then said, 'Grandma, I like you'. We were lodged in a hotel that felt like paradise."
NaijaVibe HoT DOWNLOAD
👇