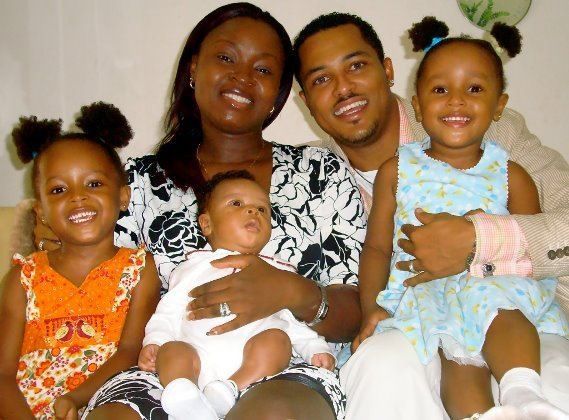 In an interview with Showbiz last Tuesday, Van Vicker said, "my children will only watch my movies when they are of age but for now, they should enjoy kids programmes and enjoy being kids because that is what they are."
In response to how he was coping with combining parenting with his demanding acting career, the multi-talented actor said, "I don't see parenting as work but rather as a fun thing. Immediately you start seeing it as a chore, it wouldn't be natural anymore. Parenting comes to me effortlessly."
The Beyonce actor advised the public to stop tagging all entertainers as people with low morals since such assertions could have psychological effects on their families, especially their children.
"People need to respect other people's profession, we cannot all be, lawyers or doctors. Some of us have to be entertainers".
He described an experience he had at the PTA meeting of a particular school in Accra, where a parent made a comment to the effect that he had vowed to discourage his children from becoming entertainers because of the negative habits of entertainers, citing Van Vicker, as one such example, not knowing that Van Vicker's children were also students at the school.
He said such comments had the tendency to have a negative psychological impact on his children, adding that, since children were easily influenced by what they hear, they might even decide not to associate with his (Van Vicker) children.
Talking about his breakthrough movie, Beyonce, Van Vicker said he was of the opinion that the movie made a bigger impact outside the country than within it, judging by the number of people in the US and Uk who approached him in the streets to tell him how much they loved the movie.
He also talked about his upcoming movie, a romantic comedy, GQ which will feature stars like Nana Ama McBrown, Bismark the Joke and yet to confirmed Omotola.
He said Ghanaians should expect a great movie but was quick to add that "it is not for kids, is adult rated".
When asked if he was planning on retiring from acting to focus on directing and producing, his reply was "once an actor always actor".
"The production house is just one of the things I am adding to my empire so my fans can relax, I am not quitting acting to go into producing and directing movies permanently".
In addition to his film production company, Van Vicker is bringing on board his own record label. He told Showbiz that he has discovered a new dancehall artiste he would be introducing to the public soon and so people should watch out.
According to the star, he is in collaboration with Ghanaian based UK designer, Tettey Plahar, to bring out his clothing line called Van Vicker Collection.
"It is going to be trendy and fashionable for both men and women", he said.
Van Vicker has starred in many movies both in Ghana and Nigeria such as Beyonce, Divine Love, Darkness of Sorrow, Broken Tears and Royal War.
NaijaVibe HoT DOWNLOAD
👇