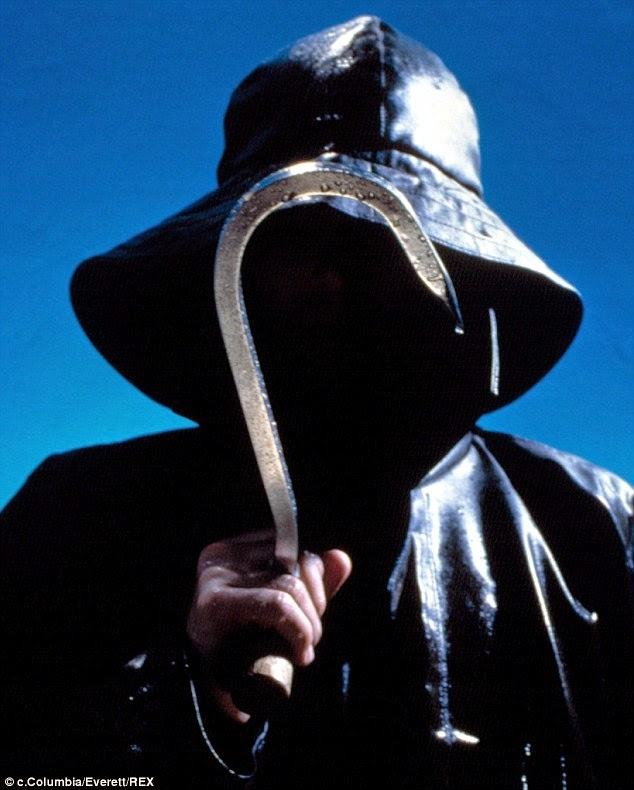 This week has been different, totally different. It's a friday already, he looked in the mirror on the wall of the rest room, that isn't his best smile but it could pass for the best smile ever since his life turned into a mess. He was still lost in thoughts when the sound from the door interrupted him it was his colleague at work, James.
"Jamie What's up now? What are you doing in our restroom? You're reserving the one in your own department right." He joked.
"Hahaha You no serious guy, na person I find come here and dem no dey." He replied.
"Hmmm 'Dem' no dey abi 'She' no dey?" They both laughed and chatted a little more before David stepped out.
James is the famous ladies' man in the company as he has a girlfriend in every department. Other ladies are secret admirers some are even married. He had come to check on Tayo his girlfriend in David's department but she wasn't around. David returned to his desk still smiling obviously happy about something. Just last week he thought he was insane but this week he feels like he's never felt that way in his life.
His mind drifted to everything that happened the previous week. The terrible nightmares and portraits that almost turned him to a mad man. Of course they were two portraits not one they caused him a long sleepless night and he didn't forget how hard he laughed at himself when he found out what really happened.
Five months ago when he was still the David everyone used to know, he went for a beach party with some of his friends. He smiled reminiscing on the good old days. He was always the life of the party, he used to be the guy everyone needed around to be happy. He went with his friends to the party that day and they all had fun. He remembered Collins telling him 'Just stay like that I want to snap you that way it's a great view.' He was going to say no but he believed his friend and allowed him take the picture. When he saw it he loved it so much that he decided to get an artist, Collins' neighbour, make a portrait for him. He loved it so much he demanded for two, one for him one for his ex-Girlfriend Mercy.
Mercy stood behind him in the picture, she was the reason why he fell in love with the picture. He loved the way her hourglass figure stood behind him, her bum drove him crazier. He payed sixty thousand Naira for the portraits and he just couldn't believe he forgot such a picture he loved and payed so much for. The thought that Mercy was no longer his ruined his mood once again the smile faded away. He was madly in love with Mercy. But just one moment one single moment and she would be gone forever. He hated what was going on in his head now he wanted to stop thinking about his days with her but it wasn't that easy. He remembered the day he accused her of seeing someone else, jealousy killed his future with her. Mercy was faithful to a fault and he knew it, he remembers everything.
"Hi Good afternoon." He heard a female voice he looked up looking a bit confused.
"Sorry didn't mean to bother you I just want a new laptop with proper configurations am I at the right place?" She smiled.
David smiled back at her, she has a very beautiful smile and this smile reminds him of someone…well it doesn't matter.
"Yes dear you've come to the right place I'll be more than glad to do that." He was even surprised with the way he replied her. After discussing with her, he stood up from the desk and came back twenty minutes later.
"I'm sorry madam for the delay I just wanted to get the best for you. You know you deserve nothing less." She smiled.
"Thanks much I'll be back to check on you again I want it done perfectly for a perfect looking lady." Where are these words coming from he wondered as he walked away from the pretty lady. It's been long he felt and talked that way. The old David is almost back finally he smiled.
"Who owns this laptop I'm working on?" James asked.
"A young lady." David replied.
"Haha I talk am! No wonder you just dey smile since. Small time una go say na only me like woman. Wait is the girl pretty? Make I show?" He asked the question whispering.
"Guy I go change am for you oh sit down there finish my work abeg. Tayo don dey around Womaniser." They talked and laughed while they coupled the system and he returned back to his office.
"Please before you raise your voice I'm through and its working a lot better than you asked for." He knew he left her for too long he tried apologising his own way.
"Yes you did but I wasn't here all the time I'm just coming back from the eatery." She pointed opposite where she went to but he understood perfectly.
"Awww I was going to ask you out for lunch to make it up." He said sadly and she liked that, obviously. "Well I'm David and you?"
"I'm Juliet thanks you're a nice guy, but don't bother I'm good." She replied with that killer smile again. Common David you can't let her go, this could be another way of getting back to life try harder. "Okay then what about tomorrow? Some other time? Please." He pleaded like a baby and she liked that too "Uhm if you insist its okay." They exchanged phone numbers and she left flashing him her smile. There were five more customers before he closed for the day, two young ladies and three men, he didn't notice them, the anticipation for tomorrow was too much he just couldn't wait.
He called her when he got home that night and they planned on meeting the next Friday by 6 after work. "Perfect time you chose, just like you considered me" He told her when she said 6pm. He got there 5:55pm looking fresh and handsome in a round neck T, blue jean and a pair of flats. By 6:15 he was already thinking otherwise but she walked in, this captivating smile again that was the first thing he noticed before her pink gown that stopped right above her knees, her black hills plus she smelled nice too.
"Wow you're looking so gorgeous I almost didn't recognise you but that smile is irreplaceable." He said immediately they settled down.
"Thank-you I almost didn't recognise you too you know without the suit and tie but you look great too." The waiter came over and took their orders, they ate chatted and after an hour they both knew more about each other and it was going well.
"What do you say a bottle of champagne?" He didn't need an answer though he already ordered for one when she left to use the ladies.
"So who's the lucky guy?" He asked in a serious tone that he didn't plan to use. She looked at him with an expression hard for him to read then she spoke
"I'm single"
"Yes! Thank God." He couldn't stop himself from saying that.
"Thank God? That's funny so who's the lucky lady?"
"I'm single and ready to mingle" He winked at her and she chuckled. She's just the type of girl he needs in his life right now, he was already daydreaming about their relationship. He noticed her looking at a poster on the wall that read 'Missing'.
"Sorry you seem very interested do you know the missing person?" David asked her.
"I don't, the poster reminds me of something." She checked her time and continued.
"Its getting late already we should be on our way." He also checked the time
"Yes my lady I just don't feel like letting you out of my sight been long I had a good time with a very beautiful lady." She didn't say anything but her smile was more than enough.
As he drove home he occupied his mind with how he spent his evening, he didn't want to be too fast but he wants to be more than a friend with Juliet as soon as possible. Two weeks now he's had no nightmares and he's met a pretty lady that makes him feel some type of way. Calling her was the first thing he did immediately he got home
"Hello Juliet are you home?"
"Yes I am David u?"
"I just got home dear. Hope you enjoyed your evening because if you ask me I really had a great time with you." He needed to know if he made a good impression and the reply he got assured him of that. They talked for some time like they didn't just see each other.
"Before I say goodnight I need to say this Juliet I want to be your man I didn't say this at the restaurant because I didn't want you to see me as desperate but I can't hold it anymore. I've been thinking of you ever since we met I'll be the happiest man on earth if I get a yes. They were both quiet for some seconds and he was a bit nervous
"David its been a long day let's talk about this tomorrow, Sleep well." He sighed before replying "Alright then talk tomorrow Goodnight." He dropped the phone, she reminds him of someone he used to know, there's something about her he can't figure out. He stared at nothing, he was thinking hard
"Oh my God its Mercy she reminds me of Mercy!!!"…
@LadivaClassick
NaijaVibe HoT DOWNLOAD
👇