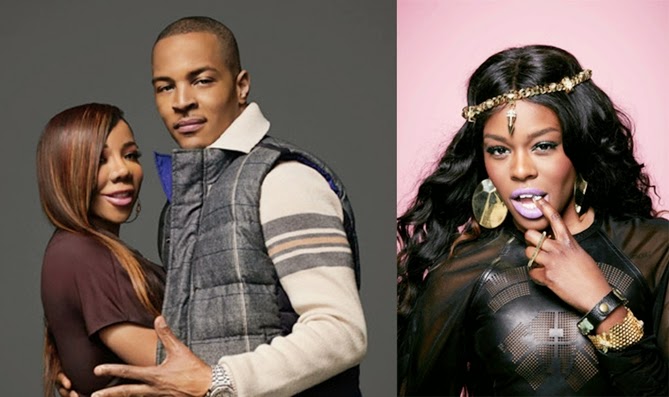 The love T.I has for his wife Tiny is out of this world. Last month, he was engaged in a street fight with world's greatest boxer, Floyd Mayweather over Tiny.
This time, female rapper Azelia Banks dissed his wife after T.I rapped in a new song with her rival, Iggy Azalea saying "Only f-ck with bad bishes. I don't want no mediocre", Azelia then went to twitter to post
You want no mediocre.. but have you seen your wife?
T.I went hay wire on Instagram, posting a photo of her with caption
U musty-mouthed-thot-bot-bad-body-syphilis-lipped-rectum-vomit-unimportant-ugggggly-monstrosity-of-a-maggot-ass BIIIIIIIITCCHHHH!!!!!! If u speak ill of my family again.. I WILL END YOU!!!!!! #OnPHIL #OnDOE #NoBuuulllshit people fall down stairs daily.. U better watch yo step, u ungly-ass Gremlin-baby #nerveofdisCretin #fuckouttahea
Then she went to twitter to blast him and went really nasty
T.I's wife then posted this meme below;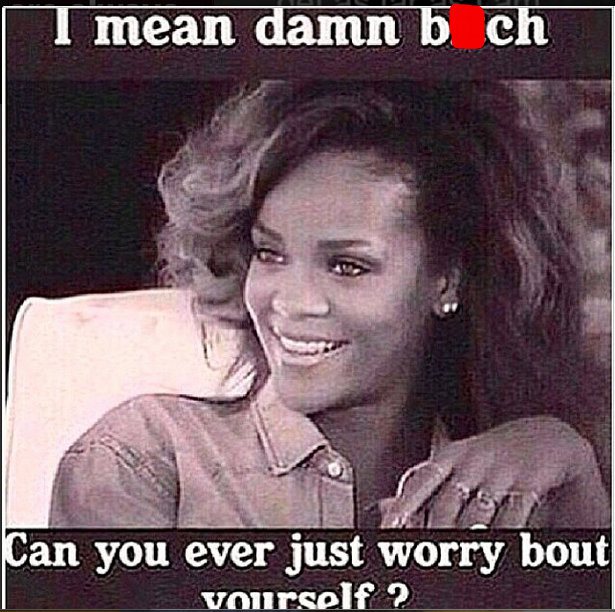 NaijaVibe HoT DOWNLOAD
👇