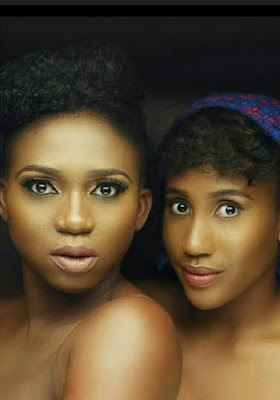 Music star Waje, has opened up on some of her misgivings in life as a single mum, stressing that she would make sure her daughter doesn't repeat the same mistakes she made by being put in the family way outside wedlock.
In a recent chat, the mother of one said:
I'm a mother but I know where to draw the line.
It is because I don't want her to make the same mistakes I made. I feel like some of the decisions I made was because I was raised differently..

Our parents taught us what they knew as the truth, but what you know as the truth might not be the truth.
Another thing is that parents do not tell their children why certain behaviours should be avoided.

For example, parents say, 'don't drink because I said so' and not 'don't drink because it is bad for your health'; but I'm learning that for the children of this age, you have to tell them all the reasons why they should not do certain things.

While my daughter was growing up, I took up the reward method; you do good, you get good. There was a consequence for every action.
Waje, whose daughter recently turned 17 continued,
There were many times I really prayed that The One will quicken his steps to make things easier.

It did get too much when it is time to pay rent, school fees, and other miscellaneous expenses.

I had my own share of pillow cries and made sure she doesn't see it. Sometimes she could come asking, 'Why didn't you and my Dad stay together?' And, when I first moved to Lagos, I couldn't afford to have my daughter with me because I didn't have a house; I was squatting with someone. There was a time I saw her like twice a year.

There were times she cried, mummy I want to come and live with you, but I couldn't afford it till 2011. Yet looking at my daughter, I will be honest that she is a blessing.

And the blessing outweighs the challenges. I have learnt to be patient, more accommodating and to pay attention to details as a mom.

I have also learnt to map out my priorities, because there are some things I simply cannot do as a mom.
She added that her baby-daddy wasn't ready at the time she took in.
NaijaVibe HoT DOWNLOAD
👇