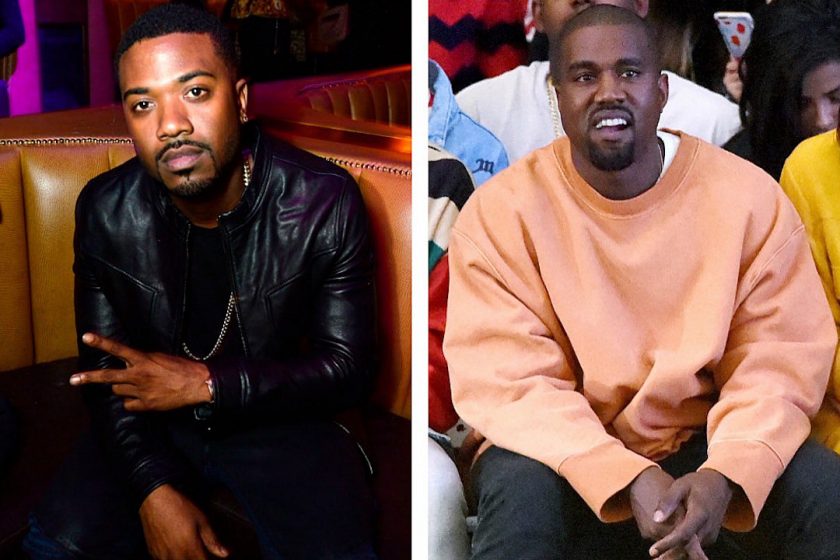 Ray J went and stirred the pot on Apr. 5, releasing a new song clearly directed at Kim Kardashian and Kanye. Now, Kanye isn't too thrilled about the diss track.
Ray J might have thought he was being clever releasing a Kim Kardashian diss song called "I Hit It First", but he's gone and woken up the beast Kanye West is not pleased at all with the new song, a source close to Yeezy said.
Kanye West's Reaction: Ray J 'Is Whack'
"Ray J is crazy" for releasing a song that overtly disses Kanye and Kim, a source close to the rapper says; Kanye is very upset over "I Hit It First", which contains lyrics like, "Hit it from north/Brought her head down south/Now that I'm finished/She's on to Mr. West." He's infuriated that Ray J would trudge up his and Kim's sex tape from 2007 just to get a little attention.
But the source said that Kanye sees the song for what it truly is – a publicity stunt. "Kanye don't condone broke, jealous guys who be trying to bite off he and Kim's fame just to stay, wait, just to become relevant."
Kanye West & Kim Kardashian Will Not Give Ray J Attention
Even though Kanye's fuming, the source states that Yeezy won't be giving Ray J the attention he wants. So we should probably stop hoping for Kanye to release a diss track of his own (that battle wouldn't even be fair). Instead, don't expect much of a response from Kim and Kanye, as Ray J fades back into obscurity.
Tell him to call Ye when he gets to the $100-million mark
our source concludes.
Follow NaijaVibe


HoT DOWNLOAD
👇



Cause guess what – Ye 'hit that' first.

We would love to know your thoughts on this post. Drop your comments