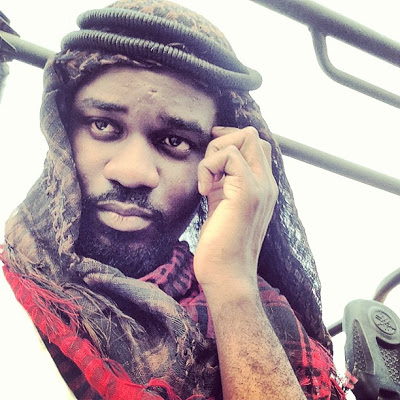 Some fans really take love for their favourite artiste to a whole new level. We received this open letter from a fan abi na groupie to Ghanaian rap sensation Sarkodie. Guess Sarkodie is dancing Azonto in her heart
See letter below:
I lay on my bed, my heartaches,
my pillow soaks, what more can I say,
I'm in love with you, a person who doesn't care to know how I feel,
sometimes I ask myself if you'll ever get to see me or even understand how I feel. Things I cherish about you are your voice and eyes,
your voice is as rhythmic and fast paced as your freestyles, your piercing eyes which in a way have a hypnotic effect. Your glare is so intense.
Every other person don't have to hear you twice to believe that you're good.
You're confident. Even if I know I cannot make you do anything you don't want to do. This is nothing new to you that's why I've chosen to love you in silence but how long will the pain and sorrow last .
I wish you could understand and see the fire that burns in my own private hell .
When I first listened to your song ' YOU GO KILL ME ' I knew you were special. Something clicked inside me, I knew this was the beginning of something surreal, for as long as I can remember I have dreamt of fairy tales and love stories.
These reminds me of them but I wish it will never come close to our story (U and I). You have made me see that life has so much to offer through your music you encourage me to be my best, even if you ain't here.
I'm stucked in a cobweb of questions about myself worth, knowing that you are never here. Now I can look in the mirror and tell myself that I am beautiful, things you'll never tell me because you might never be here, so I give praises to myself.
My future is bright but will be brighter if only you can be a little closer. Emotions run wild, my heart longs for you, without you my existence is worth nothing, but why all these? (I ask myself) when you care less about my existence.
My heartaches when you're gone, when we are separated. My souls feels tortured then I look at myself and wonder (Like you were ever here). People speak of soul mates, you're this and my best friend. You're the keeper of my heart, please don't lose the key (Like you ever had it). I'll have to drop my pen here but I hope and pray you see this anyways .
We would love to know your thoughts on this post. Drop your comments
Follow NaijaVibe


HoT DOWNLOAD
👇