A controversial deal between the US and Ghana, in which the US military wants to invest $20 million and get access to Ghana's runways and communications, has sparked up rallies in the West African nation.
Thousands of people flocked to the streets of Accra, the capital of Ghana, to protest a military deal the government recently signed with the US.
As part of the agreement, Washington would allocate around $20 million to train the Ghanaian military, carrying out joint exercises and using the nation's radio channels and runways, the New York Times reported.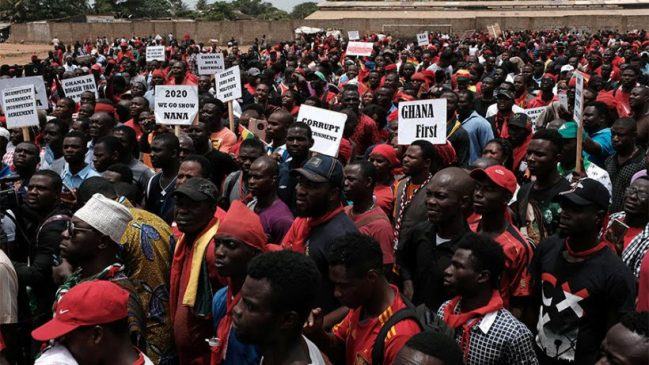 On Wednesday, massive demonstrations erupted in the capital, with people decrying both Ghana's government and US President Donald Trump. Demonstrators held placards that read "Shithole government," "Trump take your military base away." "Ghana not for sale," and "Ghana is better than $20 million."