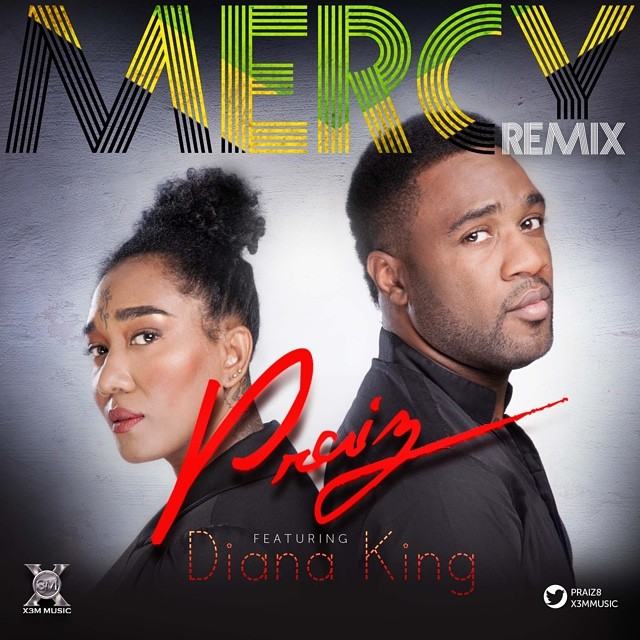 Before reading, Download Mercy Remix here
Ok, I hate this Mercy Remix. Jesus Christ, what was Praiz thinking?
Wait, I think that came out a bit too strong but don't get me wrong, I love Praiz, I'm an ardent fan of his music – Rich and Famous, A Woman's Need, I Love You. Then his features in other songs, there was Epic with M.I, That Stupid Song with Bez, The Future with IBK Spaceship boi and other uber talented vocalists, even Ovation Red Carol, I think that one was called Higher and lest I forget, his cover version of Rihanna's Stay.
Word on the street is that an artiste must survive. Well, I always saw Praiz as the redemption, the messiah who had borne the cross and come out to right the wrongs, to set the vehicle back in it's music motion and on the right track but I dare say he fell by the way. He caved in to pressures of the music world and hopped a ride on the bandwagon of the afro-pop commuters. Praiz delved from being the defining artiste to an accepting one. Do I think he's survived? God, NO! Let me tell you why.
Valentine's last year, Praiz released For You which featured vocally savvy Seyi Shay. Honestly, I thought it to be another of his trial shots at commercial music since Jekalo which he did while he was at MTN Project Fame Academy house (I think). I'd be careful not to call it a down sell but it wasn't a sell out either way. Both songs had rich flavour, content, vocal finesse and melodies that struck chords deep down in your heart, still it was what it was – forgettable. What we've been tuned to remember every other Valentine's would be Banky W's Yes/No, Wizkid's On Top Your Matter and sweet ol' Davido's Aye.
Let me be clear, although my music choices are rare, I'm a sucker for pop music. Afropop music. The kind Yemi Alade, Waje, Omawumi and Tiwa Savage would make. The kind 2face, Banky W, Burnaboy, Davido and Wizkid would make. These guys get you grooving to songs that are centered around issues that touch intensely. When Praiz released Rich and Famous, it wasn't an instant hit but like every good thing that takes time and pace, it worked it's magic way into the minds of many. It had a strong message, it had flavour, he had his heart deep in it and his vocals souled up in it.
Praiz lost me at his not-so-grand entrance with Oshe, his attempt at makossa which featured soukous master, Awilo Logomba. The hype didn't gather much crave for the song because their synergy on the track was as typical as spelling the word. Sweet Potato followed after with petite songstress and fellow MTN Project Fame alumni, Chidinma. She's famous for her vocal range and vibrant pitches. So yes, her harmonious symphonies alongside Praiz's velvety vocals made Sweet Potato an endearing song. In consecutive succession, Mercy was born. There was the obvious common factor of this new Praiz and his afro dispensation in the song. While I chose to live and let Praiz live, he went on and ahead to do a remix – with Diana King.
What an aberration it was! Their attempt at making harmony was.. I'll rather swallow my words. Their vocal ranges kept altering, Diana was way up there sounding loud and sometimes pitchy, Praiz was down here being all soft and silky smooth. It was scathing for the rep of both artistes. Diana has beautiful vocals, really good one but she sounded so scattered and all over no place. May be she was a wrong choice for a feature but the level of injustice done on the remix was plenty bit unfair. It won't take conscious effort at all to remember to forget Mercy Remix.
Praiz is a musician at heart. Moreso, he's a fabulous vocalist in the order of John Legend, Justin Timberlake, Babyface, Usher, Brian McKnight, R. Kelly, even Ne-Yo and Chris Brown. I'd implore Praiz to go back to his drawing board. He needs to find that thing that made him tick when he blessed us with Rich and Famous. When you're thinking afro-influenced songs, Praiz doesn't even crop in your top 10 list.. this I know, mine neither. If this is where the pressure of going commercial has gotten him, there's no telling how further he might go with it. It's best he finds his place now, stays there and reigns supreme.
Follow NaijaVibe


HoT DOWNLOAD
👇