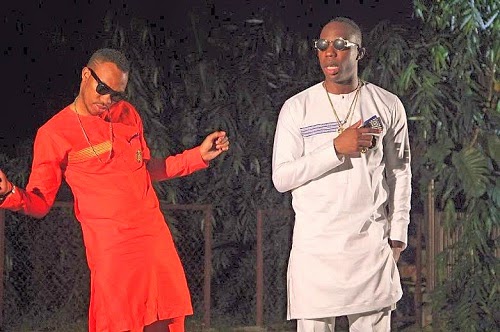 Va Va Voom of Skuki shared 10 important tips for upcoming artists on his twitter page
I'v got 10 points I want to share wit upcoming artistes.. I'm not where I want 2 be yet but av bn around for sometime n I'v got some xprience & insights I can share wit artists tryin 2 come tru d ranks.
1) Hardwrk is more important dan talent. While no one can dispute d importance of talent, its harwrk dat'll get u 2 where u wan 2 b and kip u dere
1b) Look around u. D most successful peeps r nt rili d most talented. Keep working hard
2) No one knows u so no one will promote ur songs 4 u. U have to do it yourself. U av 2 hustle every day. It's hard but not impossible.
2b) whilst still staying in ibadan, we once slept in unilag gardens after a talent show we came 4 in lagos cus we dint have money to sleep in hotel
3) Don't sing 1 track hoping d world is waiting 4 it. Put 2geda lots of tracks. U dnt know the one dat will blow.
3b) Even when one song blows, don't relent. We made d mistake with Banger. Don't let dat hapun 2 u.
4) Av ur songs with u all d time. On a cd, in a flash etc. U dont know when help can come
4b) A dj wanted to help an artiste promote his song after d artist pleaded. D dj asked 4 d cd & d artists started stories. Dats a poor attitude
5) No one will invite u 4 shows & parties. Be ready to perform 4 free.
5b) I'm not talking of going 2 major show organizers 2 put u on d show. Most times they won't, even 4 free. Go 2 smaller shows, sho dem wat uv got
6) Get a youtube channel. Its free. Upload ur songs and share it online. Someone with huge followership can stumble on it n share with his friends
7) Get a twitter, instagram n facebook account. Get ur friends dat av large contacts on facebook n twitter 2 share your songs n everything about u
8) U dont have money to shoot a video yet,so u can create viral videos. U can borrow a camera or even use a good fone.
8b) U can create a dance step 4 ur song, upload on youtube. U can get someone 2 twerk. Let ur imaginations run wild. Share on facebook, twitter etc
9) Work 4 free with people in d industry or dose dat can financially help u. Bovi was RMD's pa for years.
9b) When u are wit dem, work hard n be honest. If dem send u go buy fuel, if change remain N50 hand it back.
9c) Peeps are watching. Honest peeps are scarce. Wen u distinguish urself, help will come.
10) Believe in God and believe in the abilities He has given u.
10b) People will insult u, Call u names. Close ur eyes to online abuse. If u take dem too seriously, u go cry. Dem no be God.
10c) Take d constructive criticisms. Remain steadfast. Forge ahead. You will succeed IJN. #babatigbemileke
Follow NaijaVibe


HoT DOWNLOAD
👇