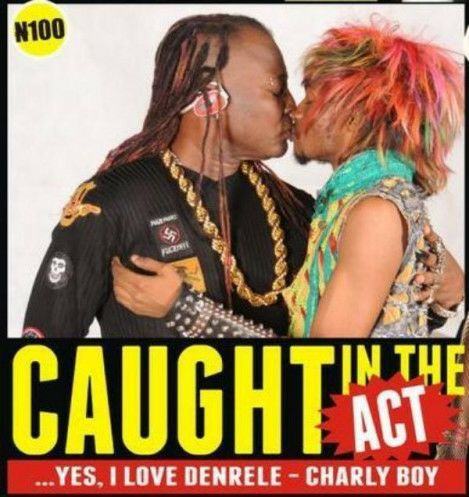 Saw this on nairaland and decided to share.
Controversy could boost one's career and too much of it can also mar one's career. Some go out on their own to court controversies, while some just find themselves in controversial situations.
Here are the top 10 most controversial entertainers in Nigeria.
1. CHARLIE BOY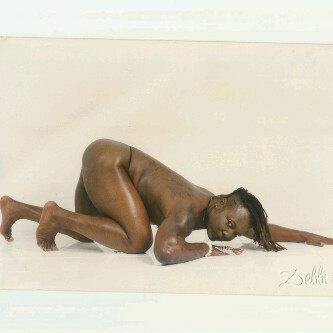 Topping this list is Charlie Boy, popularly known as Area Father. He is the most controversial Nigerian entertainer of all time. From his alleged gay kiss and liaison with another popular controversial entertainer, Denrele, to his alleged owning up of been the head of illuminati in Nigeria, which he later denied. He likes wearing weird clothes, jewelry and makeup which make him scary a times; Charlie boy once went to the venue of the audition for Nigerian Idol with a python and made everyone on set to run for safety. He once released Unclad pictures of him in weird positions. He had in the past released pictures where he was sleeping in a coffin. Recently, Scary picture of him sitting like a magician at his father's funeral surfaced online.
2. DENRELE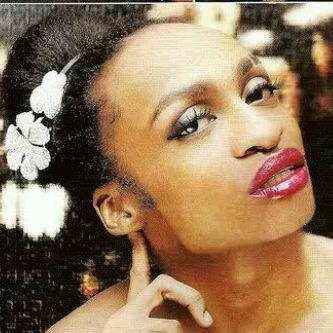 He is another very controversial entertainer. The T.V show presenter always dresses in weird attires, jewelry and weird hair styles. People have tagged him gay due to his weird dressing. Denrele was once pictured kissing Charlie Boy which increased the gay rumor trailing him. One thing is clear, Denrele doesn't even bothered about what people think about him.
3. MAHEEDA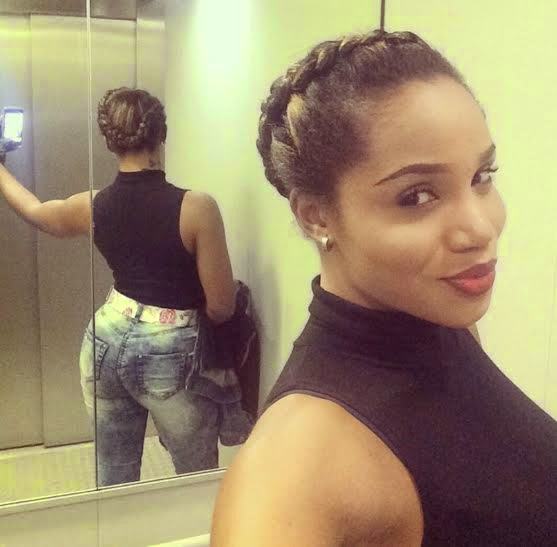 Nigerian singer, Caroline Sam, popularly known as Maheeda became an orphan at age 13 and with no one to help her turned to prostitution. But according to her she later gave her life to Christ and turned to music. ln an interview, Maheeda talked about how she struggled to quit prostitution and turning to God for help. "Even after getting married I still have this urge of going out to meet a man. But I felt it should not be so. I'm trying to let people know there is a spirit behind prostitution, if not, why after getting married, I have everything, I live in Lekki, I'm driving a very big car and my husband gives me whatever I want, so why would I still feel like going into prostitution?" Maheeda, the gospel singer courts controversies by frequently releasing Unclad pictures of herself in weird and sexy positions.
4. AFROCANDY

Personally, I haven't watched any of her films, but I learnt she's an actress based in the US, but I only got to know about her via her controversial pictures and statements. Afrocandy courts controversies for herself through the release of her sexy and unclad pictures. Her film, Destructive Instinct, generated a lot of controversies as it was termed soft-Indecency.
5. COSSY ORJIAKOR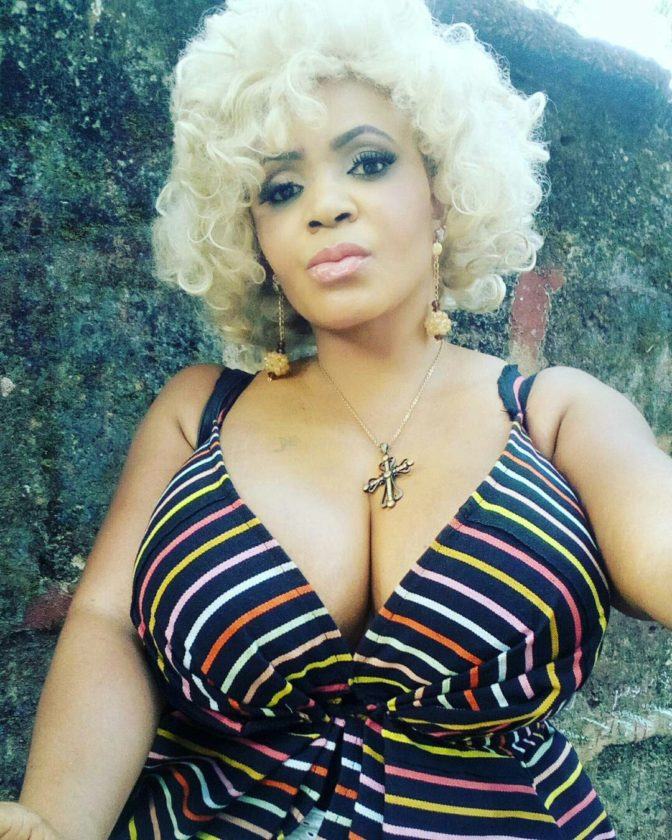 The queen of bosoms also courts controversies for herself by always flaunting pictures of her oversized 'watermelons'. She recently released a picture of her massive 'milk industry' in celebration of the Super Eagles effort at the world Cup. Cossy was once said to have slept with a dog and also had HIV scandals trail her in the past, but she vehemently denied the sex with dog and HIV story, she acted a movie on prostitution and there was a scene she had to have sex with a dog. Although it was all make believe and just acting many people took the scene for real and the scandal still trails her career. But one thing is clear, Cossy who is a masters degree holder, enjoys controversies.
6. TONTO DIKEH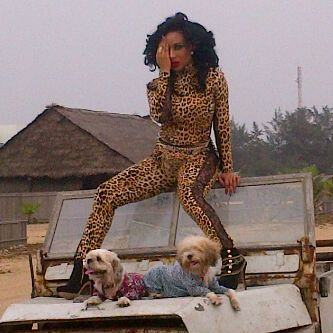 Tonto is the most controversial actress in Nigeria. She doesn't even care about what people think or say about her. Tonto has several tattoos all over her body; she used to be a chain smoker but she made headlines when she said she had quit smoking. Tonto made headlines when she fell down flat on stage in London at Iyanya's concert. Some assumed she fell down because she was high on something. Tonto was alleged to have posted a picture of marijuana sometime last year which made the NDLEA to be after her. Her face off with co-actress, Mercy Johnson, due to her controversial tweets also got people talking about her. Tonto recently posted her Unclad picture online which generated much controversies. Tonto's short lived romantic affair with a much younger guy, Wizkid also got people talking about her as some even alleged that she bought him a car to woo him. Tonto's music career also got people talking about her and also her face off with Ghanaian hot and sexy actress, Yvonne Nelson, over Iyanya. Some years ago, Tonto was trailed with a sex for N5M scandal with one Mr Taiwo Afolabi.
7. TIWA SAVAGE

Tiwa Savage released hot and sexy bikini pictures of her at the eve of her white wedding in Dubai; this got tongues wagging as to why a married woman should do that. Shortly after her marriage, Tiwa gave a fan on stage the sexiest lap dance of her life which caused a lot of controversies. Tiwa's see-through dress which exposed her bra at 2014 BET Awards in LA caused a lot of controversies again for her. Tiwa savage's new released musical video 'Wanted' has sparked up some controversy online. Although, several people have applauded her for the video, many others have criticized her for being raunchy and for oozing major sex appeal in the 3minutes video. Tiwa in the racy video directed by Moe Musa adopted a 'take no hostage' approach to her music.
8. EMEKA IKE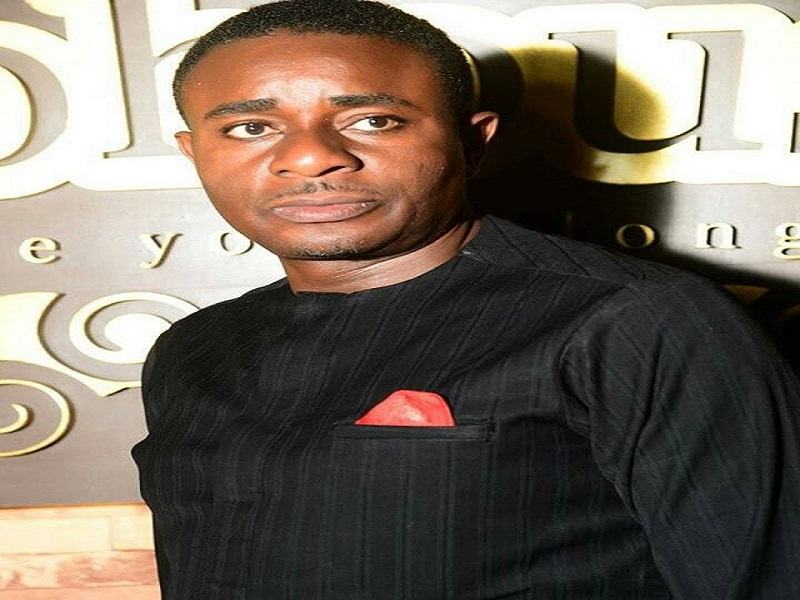 Star actor, Emeka is very controversial. He was always making headlines over his fight and leadership tussle over the AGN presidency. He fought Segun Arinze, Kanayo O Kanayo and Ejike Asiegbu. His messy fight with Jim Iyke over accusation and counter accusation of them sexing INI Edo's husband's ex wife, Ruth Okoro, also generated much media attention years back. And most recently, his alleged fight with his landlord also was controversial and divorce stories.
9. JIM IYKE

It is not an understatement to assert that Jim Iyke is the most controversial Nollywood actor. Jim has found himself in lots of controversial situations.. He was involved in a N15M debt mess few years back as one Alhaja Habib Abubakar arrested him and later took him to court over the money the star actor owed her. The media was agog few years back over story that Jim has a son and was possibly HIV positive, but the actor denied all of them vehemently. His crashed affair with his Jamaican girlfriend who accused him of using her for 6 years and dumping her like a piece of rag was really controversial. Not forgetting his recent fight and hot exchange of words with his former friend, Emma Agu, a US based producer and journalist.
10. UTI NWACHUKWU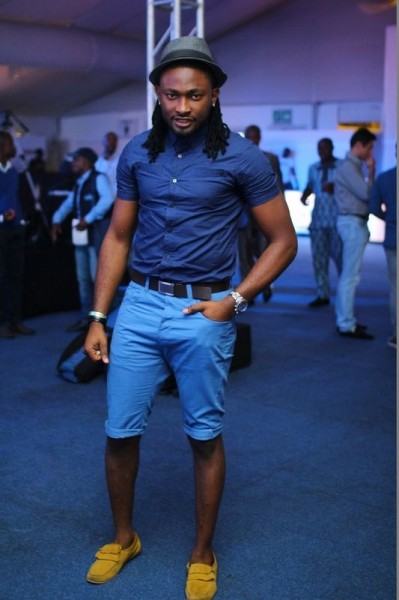 Uti was always making headlines based on the nature of relationship between him and his former best friend, Alexx Ekubo whom people assumed was his gay partner. When he made his present girlfriend, Saeon known to the public, they still criticised him, especially when the girl in question, Saeon, publicly denied being Uti's lover but just a friend. Uti also courts controversies for himself via his spontaneous tweets. He once said that most Nollywood actresses are not wife material because they sleep around and this became controversial.
Extras:
SHAN GEORGE She's another very controversial actress. Shan has been married and divorced thrice and also dated younger lovers which got people talking about her. She was quoted to have said that most married Nollywood actresses sleep around with rich men and politicians and this became too controversial. But Shan is not bothered about controversies as her philosophy is 'everyone is entitled to his/her own opinion'.
FOLUKE DARAMOLA Foluke was accused by her estranged friend, Bukola of being fetish and using Juju on her current husband Kayode to enable him chase his wife away and marry her. Bukola claimed she accompanied Foluke to the native doctor that did the juju for her. Foluke was messed up by the media over her alleged husband snatching scandal. Foluke later threatened to sue her estranged friend, Bukola for libel. Who is missing from this list?
NaijaVibe HoT DOWNLOAD
👇