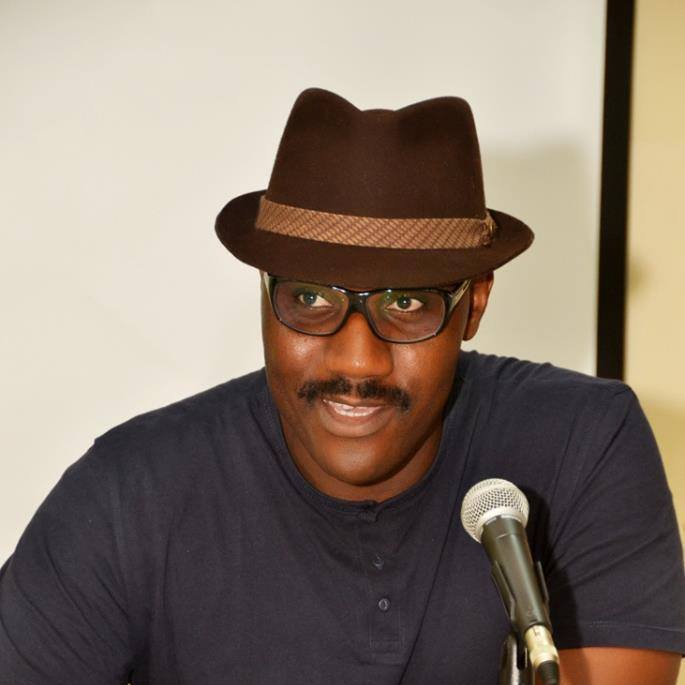 I have had an interesting two weeks carrying out a quick research: what role do artists managers play and how do they help the careers of the artistes they manage?
Well, the result is in; except you are being managed by Bankuli, dude, you need to sack your manager. He is damaging your career.
Yes, you heard me right.
We got numbers of artiste managers from Ayeni Adekunle publisher of Thenetng and then we called and sent texts to make a booking for December 19, 2014.
We said our client is a company and it's their Christmas party.
We got a wide range of responses from no response to the funny and downright ridiculous and you know me, I will name names.
First off, Wizkid doesn't have a manager. Seun Johnson is just a lazy ass dude with a phone thinking he is Wizkid. Dude, you are a manager so manage the artiste who pays you. Work, be smart on the phone. Don't talk to clients-to-be like you are doing them a favour. The guy calling could be the MD of some big corporate and you just lost Wizkid money by being so unprofessional.
When a call comes through, speak up, and act like you need the money because your artiste does and because you are getting free Hennessy doesn't make you a star. Wizkid is and you are just the help.
Phyno. The boss shouldn't be taking calls for you but it was his number we got. We sent a text. IllBliss didn't respond. Money lost.
We sent a text to Olamide. No answer.
Now, we had Olamide play a humanitarian gig for us years back when he was still with ID Cabasa. Olamide was polite and calm and every time we asked a question, he'd say 'ask my oga.' ID Cabasa was the funny one and I knew the relationship with Olamide wasn't going to last. He seemed desperate and grabbing.
Now, Olamide is a bonafide mogul but a word of advice: this shit doesn't last forever, so whoever is carrying the phone that ends with ..3495 needs to be fired. He just lost you money, bro.
We tried to reach Tiwa Savage. We sent a text to this number 0803xxx1772. There was no answer. We know there have been issues with management but you need to sort this out, Miss Savage. When you provide a service, every call missed or not returned is money lost.
Tiwa Savage
Whoever refused to reply our text needs to get kicked out of your team.
Ahh, it's gets funnier. So, I sent an FB message to Christian Jatau of Choc City saying we want to book Ice Prince and what does he charge now. Christian who is always professional referred us to someone called Sam. I punched in the number into my phone and it recognized the number as Sam Brymo.
We had booked Brymo about two years ago for a show at the stadium so I figured it must be the same dude still working for Choc City.
We had this 'I can't hear you/ okay I can now hear you' for a minute then we spoke.
He said "I need to confirm if he is available on that date. Call me back in 30 minutes."
Call me back!
That was a red flag. I am carrying a pot of gold and you can't call me back? Well, he didn't. I called him back about 3 hours later and he said Ice Prince was available.
Dude could have just sent a text. Or borrowed a phone and called. I am the customer and he should be chasing me.
Then we called Burna Boy's manager, Bose Ogulu.
She was pleasant on the phone and confirmed the date was open but then she asked whether it was a concert or a corporate gig. I said Christmas party. She said what company? I said I can't tell. She said that's a funny way of negotiating. How about if it's someone we don't want to play for. I said that's how we operate and we will let you know once we agree terms. So, she dropped the bomb. It's 4 million until you decide to negotiate.
Now, check this' on the day of the show, Burna Boy would be at home drinking Henny and chilling and losing out on some millions because his manager was not told who the client is.
That's money for next year's rent or summer holiday.
I don't know why you need to know who a client is before you tell him what your artistes' charges. The way it goes is this; have rates for NGOs, Students, Corporates, Concerts, multiple city tours. Fixed rates man so when a client calls you can reel them out.
And yes, have a policy for commissions. So, I asked Bankuli what's my commission and he said then it goes up by 500k. Just like that.
And then finally, have a ready answer; you know my artistes is an XYZ ambassador so he can't play for a competing brand.
You can't charge a client based on whether he is repping a bank or an oil company. It's tacky and unprofessional.
Anyway to get back to the matter, I have been doing this; writing about musicians and actors and comedians and getting them shows for about 20 years now and the way things look, I will be doing this long after so many of them become politicians or whatever post-entertainment career beckons so listen when I say this; if you haven't been to school, if you don't have a degree or any skill to speak of, make sure you make as much paper as you can before the music stops.
Because believe me bro, it always does and we will be here to report it.
Merry xmas people and get rid of the DAMAGERS
Follow NaijaVibe


HoT DOWNLOAD
👇