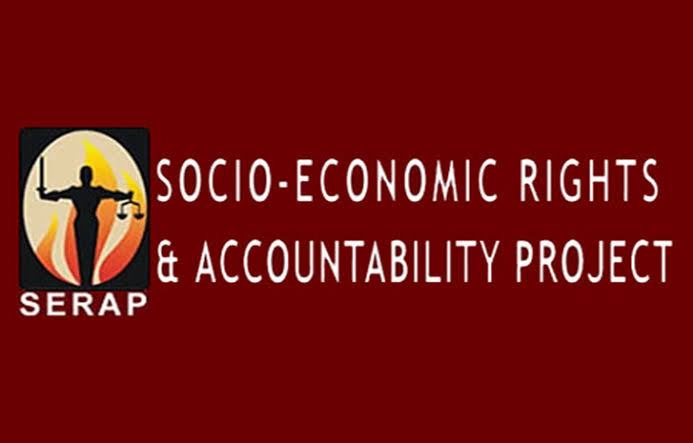 Socio-Economic Rights and Accountability Project (SERAP) has come out to beg the Revenue Mobilization Allocation and Fiscal Commission (RMAFC) to pay Nigerian judges what they are owed.
SERAP recently revealed this via its deputy director Kolawole Oluwadare, and Nigerians have been reacting.
According to him, the commission should urgently review upward the remuneration, allowances, and conditions of service for Nigerian judges, and also review downward the remuneration and allowances of high-ranking political office-holders in order to address the persistent poor treatment of judges, and to improve access of victims of corruption to justice.
He added that judges should get all to which they are reasonably entitled, and it is unfair, illegal, unconstitutional, and discriminatory to continue to treat judges as second class citizens.
His words, "Judges should get all to which they are reasonably entitled, and it is unfair, illegal, unconstitutional, and discriminatory to continue to treat judges as 'second-class people' while high-ranking political office-holders enjoy lavish salaries and allowances."
"The remuneration and allowances of judges have fallen substantially behind the average salaries and allowances of political office-holders such as President, Vice-President, governors and their deputies, as well as members of the National Assembly."
"Nigerian judges are among the least paid in the world. The poor treatment of judges is neither fair to them nor to the Nigerian people. Judges deserve remuneration, allowances, and conditions of service commensurate with their judicial powers and responsibilities."
"While the remuneration and allowances of judges are grossly insufficient to enable them to maintain themselves and their families in reasonable comfort, high-ranking political office-holders continue to enjoy lavish allowances, including life pensions, and access to security votes, which they have powers to spend as they wish."
"According to our information, the last review of the remuneration, allowances, and conditions of service for political, public and judicial office holders carried out by RMAFC in 2009 shows huge disparity between the remuneration and allowances of judges and those of political office-holders."
"Judges work is very considerable but they cannot give their entire time to their judicial duties without the RMAFC reviewing upward their remuneration and allowances, and closing the gap and disparity between the salaries of judges and those of political office-holders such as the President, VP, governors and their deputies, as well as lawmakers."
"Although one of the three coordinate branches of the government, the judiciary is treated with contempt, and considered so unimportant by the pollical class that authorities over the years have refused to pay them reasonable remuneration."
NaijaVibe HoT DOWNLOAD
👇