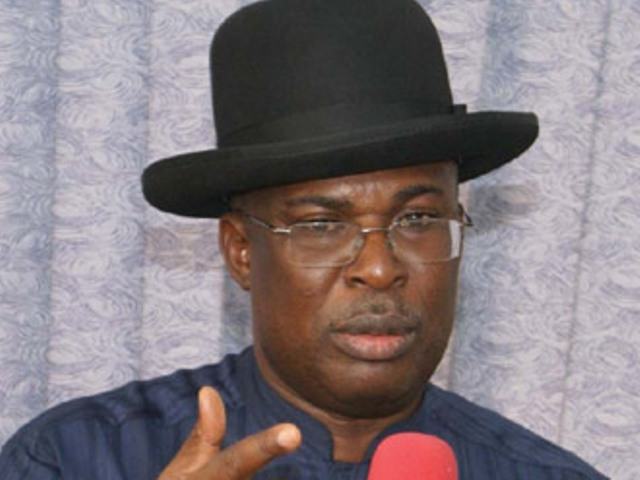 The Federal Government has said a plan is already in place to provide alternative petrol, Compressed Natural Gas (CNG), that would cost around N95 to N97 per litre, very soon.
The Minister of State for Petroleum Resources, Timipre Sylva, revealed this as he spoke to journalists in Abuja today.
According to him, CNG has undergone a pilot project in Benin City with more than 10,000 vehicles already running on it.
His words, "What we have decided is that we should try and give the masses an alternative. That will be to move the masses to CNG.
"CNG cost less than the subsidised PMS. Per litre, the subsidised rate of the PMS is N145 per litre. CNG will cost about N95 to N97 per litre."
Timipre added that he hopes the Petroleum Industry Bill (PIB) will be passed before May this year.
What do you think?
Muhammadu Buhari GCFR (born 17 December 1942) is a Nigerian politician currently serving as the President of Nigeria, in office since 2015. He is a retired major general in the Nigerian Army and previously served as the nation's head of state from 31 December 1983 to 27 August 1985, after taking power in a military coup d'état. The term Buharism is ascribed to the Buhari military government.
He unsuccessfully ran for the office of president of Nigeria in the 2003, 2007, and 2011 general elections. In December 2014, he emerged as the presidential candidate of the All Progressives Congress for the March 2015 general elections. Buhari won the election, defeating the incumbent President Goodluck Jonathan. This marked the first time in the history of Nigeria that an incumbent president lost to an opposition candidate in a general election. He was sworn in on 29 May 2015. In February 2019, Buhari was re-elected President, defeating his closest rival Atiku Abubakar by over 3 million votes.
Buhari has stated that he takes responsibility for anything over which he presided during his military rule, and that he cannot change the past. He has described himself as a "converted democrat".
Muhammadu Buhari was born to a Fulani family on 17 December 1942, in Daura, Katsina State, to his father Hardo Adamu, a Fulani chief, and mother Zulaihat. He is the twenty-third child of his father. Buhari was raised by his mother, after his father died when he was about four years old.
NaijaVibe HoT DOWNLOAD
👇