Celebrity News
Police allegedly shoots Nigerian artist on his way to Headies Award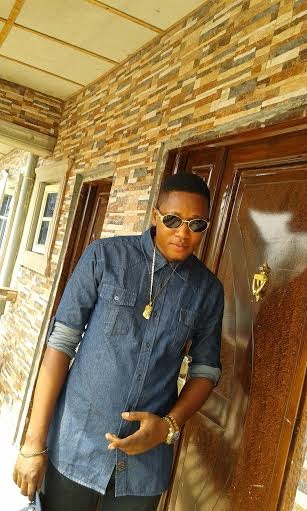 Yesterday, Dec 14th, my friend, an upcoming musician whom I happen to be his manager with stage name (3in1) had fully prepared for headies award in a big time after having an Expensive category of tickets for ourselves. I resides in an estate within agric area of ikorodu while my friend (Victim) resides in another faraway part of Ikorodu, we had a conclusion to go to the Headies Award with my own car and we also concluded to leave ikorodu as early as possible because of the traffic.
Around 11:30AM, I was already waiting for him at a eatery within the premises of MALLO GAS STATION Agric area of Ikorodu, So he had to board a commercial car (Cab) down to where I awaits him, About 11:55AM after he gave me a call he's already around Agric Junction, to my understanding, where he said he was is just a 3 mins drive to where I was waiting for him. View minutes after,Suddenly I saw a security guy working for the eatery where I was and he told me I have somebody looking for me outside. Getting out I saw my friend screaming and shouting in Pain, "yemmy, I have been shot by Police at Agric Junction, take me to the Hospital" at this point, I wasn't myself, the whole body system of mine is no more functioning well. I asked the driver, The driver said one of the police men from Owutu division of agric Ikorodu fired his car because they stopped him for their regular money of #2,000 the police men in that area uses to collect from every cab driver they caught taking passenger from the Junction and he tried to dodge their attack. Saying further because #2,000 is too early for him to pay on a Sunday morning.I was actually asking these questions while we are heading to the Hospital. At the point, I was the only one with my friend, I would have loved to go back to scene where the incident happened because the scene and where I was is just about 2 to 3 mins drive at time but I had to rescue the life of my friend because he was bleeding heavily from his leg.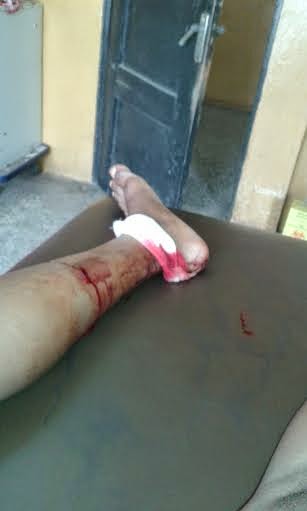 I rushed him down to my family hospital within the area for first aid. We were later referred to the General Hospital Ikorodu for better treatment. On our way to the General hospital after the first aid has been taken, we branched at the Owutu divisional Police where those Police men were set from, And also that's the only police command covering the area of the scene, But it was my surprise that the D.T.O acting as a D.P.O for that Police division said non of his boys fired.
I laughed, and I further asking him "can any police come to this territory to operate or do anything without your knowledge?" No response from him, he ordered the inspector Available then to give us a Medical letter to be taken to the general hospital for better treatment. Yet they insist they were the one shot my friend.
We left the Police station to the General hospital for better treatment, Getting there my friend's family was already there in numerous numbers. We took 3in1 to the ward where he was to be treated.
Then myself and some members of his family together with the Cab driver (driver of the victim) went back to that Owutu police station, One of the family member who is also a military officer Ordered the D.P.O to take a roll call for police men attached to that Junction of incident. He invited the the three policemen, and immediately the driver identified the Police that fired, but the man Police man denied. After that DPO ordered a senior Police officer present there to check and count the bullet present in the AK 47 riffle the accused officer had with him, Unfortunately for him 19 bullets was found in his Bullet pad. Whereas other two police officers there also presented theirs and it was counted 20 bullets. The question Us the victim family was how come to the 19 bullets of the accused officer while others were having 20 bullets.
Biggest surprise was that the DPO said openly that 19 bullets was assigned to him before he left the station. They denied again.
My fellow Nigerians see cover up. See how those people appointed to safe guide our lives exposes our lives to Danger.
Now the Question are: How can a police man operate in that territory without an approval from the Divisional Police within. Or How can any police man fire loudly in a broad-day without the knowledge of the Divisional Police incharge the area. How come to the missing of one bullet from the twenty bullets it suppose to be that makes it nineteen.
NIGERIANS please come to our aid. We need your intervention. We need to stop this illegal acts of harassment by the Nigerian Police Men. We are Nigerians, we employed them to protect us.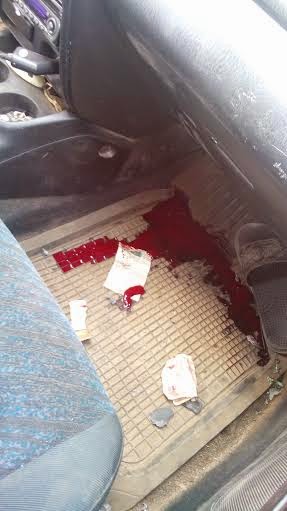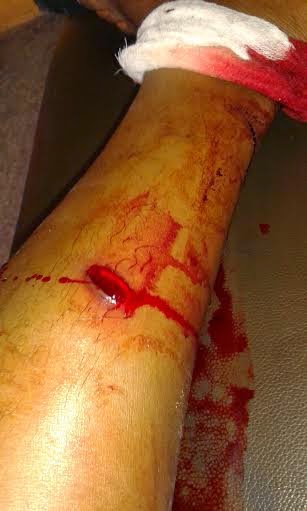 NaijaVibe HoT DOWNLOAD
👇