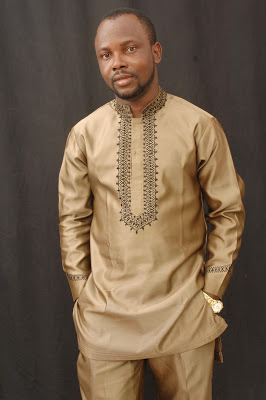 Ruggedman shares a bitter experience he had recently with an Abuja-based promoter named Ejiro Okhipwo.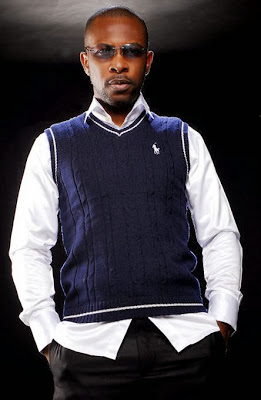 Read below..
I do not know why i always want to help out. I guess it's my nature but it gives room for a ot of people to take advantage and repay my good with evil. It has happened once too many and i am tired of it and this Ejiro Okhipwo will not go unexposed for the fraudster/trickster that he is.
He is the promoter of the so called most beautiful girl pageant in Abuja,so i was told when i met him a few months ago while in the middle of a messed up promoters event,i guess they know each other smh. We became friends and i agreed to make an appearance at his October 26th event in Abuja for an honourarium of 100k penre, all for promoting my artist o. Na there i enter one chance.
1. He delayed till the Friday before his event to get in touch with me and pleaded to pay 50k into my account to balance off as soon as we landed Abuja. As a good person i agreed,since i had already given my word.
2. By 3.30pm no bank alert and i thought he was trying to wait till 4pm when banks would have closed to say "we have paid the money,but i guess they did not post it in time that's why you haven't gotten the alert". So i called and asked that the person with the cash should be waiting for us at the airport.
Thinking i was dealing with a rational human being, i decided to head to Abuja so that it won't be said that i refused to come because of the lean change he did not send.
LANDED ABUJA 8:30PM and no cash at the airport, no Ejiro Okhipwo either. We proceeded to the hotel where we stayed until the next day. No welfare, i had to take care of everything from my pocket o (make hungry no kill us where we dey wait for useless people in Jesus name..).
SATURDAY 5:00PM still no word or the presence of Ejiro Okhipwo but someone called fuja who works for him brought two packs into my room. On opening it i found some cold, milkless, sugarless oatmeal. The second pack contained boiled yam, under friend plantain under baked beans LWKMD. I wondered if it was breakfast, lunch or both.. at 5PM O.
The event was slated to start by 7pm and by 6pm i sent Ejiro Okhipwo a BB message that i will not leave the hotel room if he doesn't pay what was agreed because i was already suspecting foul play. No response and we lounged till the next day.
SUNDAY: hotel management informs us that Ejiro Okhipwo said everyone should check out of the hotel by 12 noon. We called him only for him to send me text messages that "i am heartless for not coming to his show and will fuck me up" LMAO!!!
A show that he did not pay the lean honourarium "we" agreed to? The deal was to pay before i leave Lagos, i even managed to get to Abuja and he did not have the courtesy to come see us? Even if he did not have the money to pay, i have done loads of free shows for small time promoters like him. His would not have killed me.Now here he was threatening to fuck me up. I laughed so hard.
A few people i know called him and he kept bragging and threatening (over the phone) that he will deal with me and fuck me up.
Finally: Mr Ejiro Okhipwo i have been in Abuja since then and i have not seen you let alone getting fucked up by you (if i hear).
I have even had enough time to apply for and get visas for me and my artist and yet we haven't seen you.
Desmond, your PAs friend was involved in an accident and suffered internal bleeding while driving artists who came for your event and when you were told all you said was "its none of your business". God will forgive you.
The girls you brought from Lagos who worked for you and you ran off without paying them or giving them transport fare to go back will never forgive you.
The babe (name withheld) you brought from Lagos and you abandoned her in the hotel (because she no give you do) will never forgive you.
Mr Ejiro Okhipwo of most beautiful girl in abuja, so many people speak ill of you and i pray to God that you change your evil ways. I wont say its because you are short (short man devil) because i know a lot of great short men. I guess you think you are smart and can use and abandon people, but you are far from smart. Your days are numbered and karma is a bitch.
You keep saying commissioners are your friends, the IG is your friend. So? They are not above the law and will not stoop as low as to support your stupid antics. The same IG that is against crime? He will probably end up locking you up.
I wrote this so people and especially fellow artists should beware of the moronic Abuja entertainment fraudster called Ejiro Okhipwo. If you must work with him (at your own risk) COLLECT ALL YOUR MONEY and RETURN TICKETS before you fly to Abuja, because you might not see him after the event and dont be surprised if he threatens to fuck you up lol!!!
ENTERTAINERS STAY AWAY FROM EJIRO OKHIPWO, he is not to be trusted. I am speaking from experience
Follow NaijaVibe

NaijaVibe HoT DOWNLOAD
👇