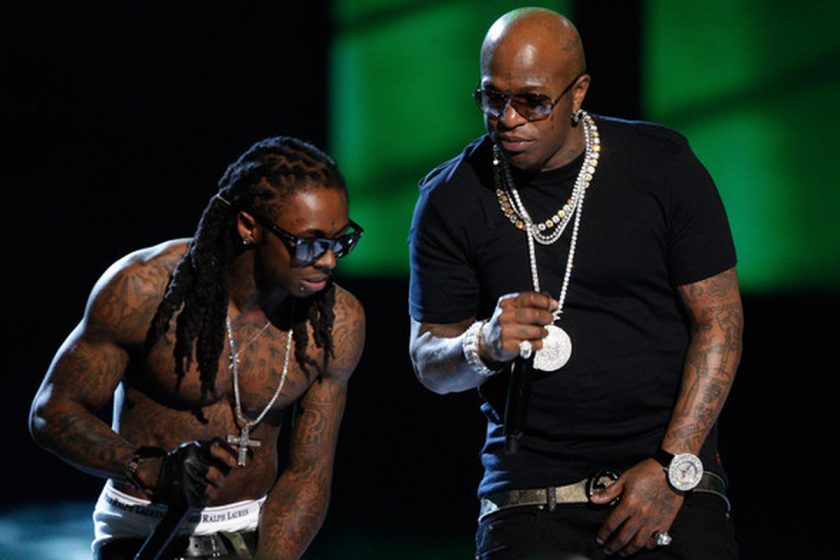 It's going down between Birdman and Lil Wayne! According to the website HoodStarMagcom – the two former ALLIES got into a FIST FIGHT at the studio. Weezy got PUNCHED IN THE EYE .. and Baby allegedly got his RIBS BROKE.
Here is what is being reported:
Birdman showed up at the studio in a Black Bugatti, with a matching one being drove by Baby's childhood friend, Skydive. Baby then told Lil Wayne that one of the cars is his, and that he wants things to be right with them, and said that Carter 5 will be released March 10.
#3 of 8 – The Setup.
Weezy invited Baby to come into the studio and check out the new music he had been working on. 20 plus people were in the hallways, but in the actual recording room, there was only 5 people. Birdman took a seat and started to listen to the latest music.
#4 of 8 – Lil Wayne Let's Baby Hear, Bloodborne: The Dark Soal
DeWayne Carter a.k.a. Lil Wayne plays several tracks from Bloodborne: The Dark Soul, and tells Baby that he plans to drop the mixtape in early February, featuring videos for every song, all on the same day. According to reports Birdman then begins to laugh. Wayne asks "WTF's so funny". Birdman tells Skydive "Handle it", and Skydive punches Lil Wayne in the face and stomach and knocks him to the ground..
#5 of 8 – The Scuffle & Warning!
People rush in from the hallway, and several Young Money staff members grab a hold of Skydive. Baby tells Weezy "your lucky your still making me money you lil b*tch, or I would cut your lights out!" Wayne snaps out and rushes towards Birdman.
#6 of 8 – The f!ght
Wezzy then attacked Baby as his back was turned and hit him with several punches. Birdman falls to the floor and Wayne gives him a couple of kicks before again things are broken up. Baby and Skydive left the studio and drove off in the car intended to be a gift for Lil Wayne.
#7 of 8 – Baby lost his teeth
According to reports Baby may have suffered a few broken ribs, and also a busted lip. But even worst then that it appears he has lost his best artist for good!
Follow NaijaVibe


HoT DOWNLOAD
👇