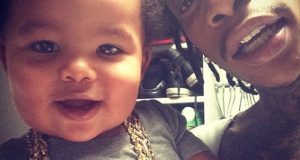 The couple welcomed their first child Sebastian last year, and he is obviously taking his mum's good looks.
Read More »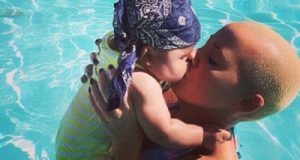 The dotting mum hit the pool with her all grownup son. Though she didn't release frontal pics, from the side view, he's a healthy baby. He's 4 months old
Read More »
Amber released a photo of proud dad Khalifa holding his son. Wiz Khalifa who has been eager to share his joy since the new baby arrived spoke to MTV; I'm just looking forward to always havin' that little guy waitin' for me at home Wiz told MTV News. He's always ...
Read More »