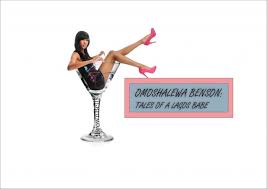 Read Previous Episode [THE HUNTERS PREY]
It had been 6 months and I have still not been able to bring Willie Willie down. Femi has been a sweetheart. Our trip to Akure was awesome. We lodged in a hotel called Owena. The rooms were made in chalets and looked really nice. We had talked, about our lives, growing up and our siblings. My interest in asking about his brother began to bother him after I asked "is your brother gay?" He didn't look shocked and he didn't answer my question. Instead, he kissed me and called it a night.
He didn't try to make love to me, he held me and we both slept off.
The next day, we proceeded to my Aunt's house.
"Omoshalewa Aduke Ade, to what do I owe this honour?" Aunty Nike shouted as I went down on both knees.
She had sent her driver to pick us up from the hotel. I knelt down to greet her
"Dide dide, get up" she pulled me for a hug
"Aunty, it's good to see you again"
She finally let go of me and turned to face Femi.
"Ha! You have brought your husband to be to me"
I giggled. Now this is a difficult situation, who do I tell her he is? He hasn't officially asked me out, he is my boss, he..
"E ka san ma" Femi prostrated.
I was shocked.. Femi Williams, graduate of Oxford University, Masters from Cambridge, extra education from London Business School..
"How are you my son? Please get up"
We walked to the sitting room and took our seats. "Aunty, this is Femi, he is my.."
"I'm her boyfriend Ma" he cut me short.
My Aunt gave us a suspicious look. I smiled sheepishly.
"Yes, he is my boyfriend" I said quickly.
"Ok o, Femi what do you do"
"I work with a Company called Mable Consult"

What! See this man o, you work, abi you are a shareholder.. see modesty o
"Ha! I know that company, my friend's Husband was a shareholder, think he passed it on to his first son, Chief Williams, may his soul rest in peace"
I cleared my throat, oh my God.. small world, I was about to tell my Aunt, Femi was Chief Williams son when Femi beat me to it.
"Yes ma, you are right, that's the company I work with"
"That's good, wait, isn't that where you work Shalewa?"
"Yes ma"
"Ha, office romance, interesting.. Adijat, can you bring the pineapple juice now, please" My aunt called out to her maid like a queen.
I smiled "Aunty, I'm here to see you concerning my mother"
"What is it, is she alright? What happened to her?" My Aunt rushed to my side.
"I mean my real mother"
She froze "Shalewa.. I don't get you, what are you on about?"
I smiled. I could see through her. "Aunty, I know Iya Shalewa; my supposed Mother is not my real mother" I kept a straight face
"..and this is how I found out" I narrated my findings to her. Aunty burst into tears and I had to console her.
"Your mother died giving birth to you, the woman you know as your mother was your nanny, your father ended up marrying her.. that painting you see hanging in your father's library is a picture of your mother"
"Hmm! That explains why she took that painting down after daddy died, but how come no one ever told me?" I started to cry.
Femi took my palm and squeezed it.
"Aunty, do you know why the will has not been read?"
By the time we left Akure, I was able to gather enough to decide on what to do. My Aunt would support me on this and that was all I needed.
Femi had offered to hire a lawyer for me if I need one. I politely turned him down, who needs another lawyer when I have Omoyeni?
I gave him a funny look as we went into the car. "Boyfriend??"
He laughed "well, am I not?"
Daniel has really been distant. We tried to talk after my revelation but he kept pulling away. He made me feel dirty, raped and worthless with his attitude. I didn't know if it was the rape part that turned him off. If he couldn't handle this, I guess he didn't even stand a chance. I decided to confront him.
I went to his office and found him working on his computer. He looked up "Hi Shalewa" no smile, is that it?
"Daniel, are you ok?"
He stopped typing and looked at me "what do you mean?"
"You've been avoiding me, ever since the Ghana event.. you haven't.."
"I've been busy" he cut in
"Yeah! Busy avoiding me"
"Shalewa that is not true.. ehm, am in the middle of something, can we talk later?"
He got up and practically pushed me to the door. "You know what, forget about it"
"Shalewa.." He called out.
I stormed out of his office and didn't even look back. Idiot!
I got into the office and Linda told me Femi needed me urgently in his office. Now, this is the difficult part; we sometimes flirt at work, nothing more, because if news ever went out.. sighs!
"You asked to see me Sir" I said closing the door behind me.
"Please sit" he smiled and turned his laptop.
"The opinion poll for the festival is shooting up; guess who wants to be on the panel of judges?"
"Who?" I grinned
"Tyler Perry"
"Oh my God, you did it" I got up to hug him. He had been trying to bring him in for a while; Tyler had declined more than once with the excuse of having so much on his table.
"No, we did it" he held on to me tight and kissed my forehead.
He was about to kiss me when the door opened. We disentangled immediately. It was Miss Agedo.
"What's going on here?" She said
"Ehm ehm" I stammered
"Oh shut up you tramp, you think I don't know you've been sleeping with my boyfriend"
I opened my mouth.. sleeping.. now, that's too much.
"Girls like you around looking for rich men to help make their lives easy.."
"Oh, you hold it there Miss Agedo, you're mistaken"
"Oh, shut up"
Linda rushed in to see the film show.
I looked at Femi with tears threatening to pour down my eyes..
"Laurencia, we were just celebrating over getting Tyler on board"
"With a hug? With your subordinate? Does that even make sense?"
"Yes, it's called a sudden rush of happy emotions.. some of us are too rigid to know what that is" Femi replied
Wow! That shut her up. She stormed out of the office.
He apologised and left me with Linda who was salivating for gist.
"So I hugged Oga because I was so excited, na so she come in o.. don't know what she was thinking" I lied
Linda bought it.
Phew! Femi had asked me to come home with him tonight to celebrate. His brother would also be there to celebrate the good news. I couldn't resist getting closer to bringing Willie Willie down, so I agreed.
Does anyone know how to cast the truth spell? Because I could use one now.
"So Gbolahan, I heard you lived in the UK for a while?"
"Yes I did" he smiled
Femi looked at me and winked. Oh you have no idea handsome..
We were seated in Femi's sitting room. His cook had prepared special delicacies for us to celebrate. I was seated across Willie Willie.
"So where did you live during your stay in the UK?"
"Hmm!" He swallowed his food  "kent, oxford, London, Manchester.. everywhere" ..he lifted his cup to drink.
"Have you ever been to Lincoln? I added
He smiled and took a drink "As a matter of fact, I did live in Lincoln and I had mad fun, have you ever been to Lincoln?" he smiled and winked at me.
He was playing a game and he just got himself a matching partner.
NaijaVibe HoT DOWNLOAD
👇