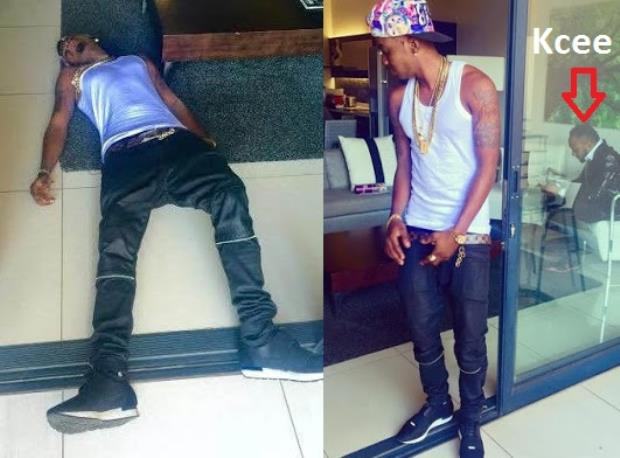 After Five Star Music, the label on which the young artist Skiibii was signed on denied that the talented musician pulled a death stunt to market his music, the group went ahead to sack, or however suspend its manager, Soso Soberekon over breach of contract and mismanagement.
In a statement, the label said, Skiibii, born Abiodun Toyyib collapsed and was rushed to a private hospital in Lagos, but unknowingly got news of his death covering the country's blogosphere.
Can that be true?
Nigerians disagreed, as they revolted in anger through their tweets and updates online.
Drastically, Soso Soberenko's twitter account followers are reducing. Even the Skiibii that was on the news never had added followers, as his own account is stagnant.
What then is the gain?
Promo of the song?
I'm sure you've not heard of what a prospective lost fan of his said.
"How sick, demeaning and totally unprofessional it is to fake your own death just to promote a damn track! Of course just like the popular saying goes, you can only take a horse to the stream but you can't force it to drink from it. Truth be told, I never knew you existed not until now. But the fact is this, you got the much desired attention but you've also lost the rational part of your fan base and prospective fans.
"A true talent does not need such a sick stunt to get noticed and celebrated. The last time I checked, your famous and rich label mates (Kcee and HarrySong) never pulled such a sick stunt before making it, obviously because they've got something real to offer. Trust me, if they (your record label mates) encouraged you to do this so as to get noticed, they obviously don't think you are talented."
"Hey dude, stars don't struggle so hard to shine, they eventually get noticed because of what they carry. Trust me, if I hear your song on any of my devices, I wouldn't even let it stay in my recycle bin. Like seriously, you don't deserve more words than I have written. Skiibii, now we know you but we refuse to know your songs," Paul Olarewaju wrote.
After I got the update of Kcee sacking his manager, Soso, what came to my mind was: clients will always be clients. As a professional, you should for no reason allow your clients to ride on you after a signed deal you found being cool. Even before an agreement will be reached, there are certain terms that would be enlisted for you to drive on, and after stating them, you should not operate outside them. It makes you a professional, as it will also save you from future business risks.
Now, the general public is blaming Soso. And even if Kcee knows anything about the death stunt, he will never agree to it. What if he had slowed on his actions of moving on without sacrificing anybody? It will definitely end up destroying his long built career. Today, he has continued his journey while Soso is paying the price.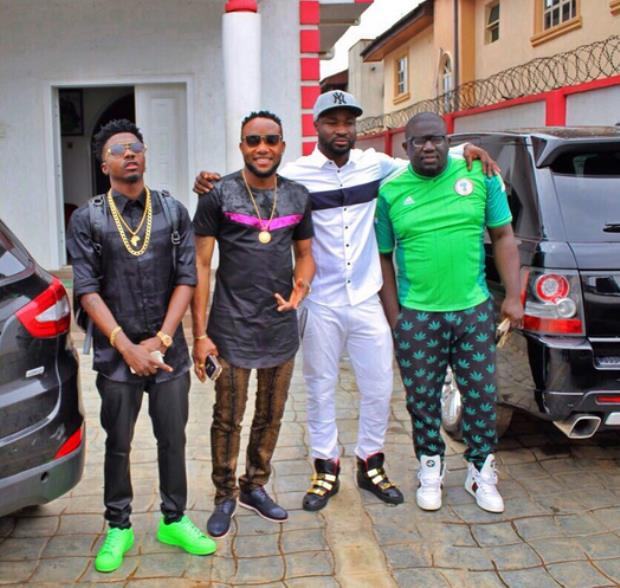 Even if his sack report was another masterminded update, in the heart of Nigerians and their appreciative fan base it's as good as Soso got sacked for playing on their intelligence, which makes it messier for his future endeavours. As it stands now, he will continue to suffer it until grace runs into him and career. What is the lesson? Never allow your clients to override you on professional decision. Tell them what is to be known, and stand by it. Even if they sound too pushy, avoid their rants by showing them the advantages and disadvantages.
When problem will come as a result of given in to their rants and pushy request, I bet you, they will take a walk and you will bear it alone. However, before a client comes to you, he or she has something in mind, which basically is built on riding through whatever means that will make them famous. Anything that will them gain success after success, that's their aim.
Understanding the just concluded paragraph, you then need to adopt the professional guide of insisting on what you think should be done. Put together, Soso may not find it too easy bouncing back. Why? While growing, it has been an unseasonal advice to respect all not minding their level in life, as surely you will meet them on return. For Soso, I really don't know why some people are not too comfortable with him. I remember getting series of report where most clients stated that he shuns them a lot.
"First, he doesn't reply messages or call back after a long dial. He has an attitude of scaring away most corporate business people who would come for endorsement deals or businesses. He doesn't communicate so well with the media".
After all these got started, I looked through myself, I saw some as being true, while some were generated as a result of hatred. Yes, haters will always be there. But from the very one I had an experience of I will like to treat it. It was when Kcee released his 'Take Over' album. After Kcee engaged his long time personal friend who happens to be a PR Specialist to handle his album's media project; alongside, I got hired as a joint force through that his friend who is also my colleague.
You know what happened? Throughout the period we trended Kcee's album project, Soso as his manager never knew of our engagement. He was enjoying the hype, while thinking that God directly came down from heaven to do his jobs for him. I felt terribly disappointed. And that's not the only experience, as I have seen an investor pulling out of a deal with Five Star artistes because of perceived Soso's attitude to business.
Like what the investor said, "he feels so big of himself that he rarely take calls. Even when you spend your quality time composing mails to him, he doesn't reply them. I really don't know if I should say that Kcee and E-money are now the ones managing him". Honestly, everybody is entitled to his or her opinion. If it can be true, it may be his working style. Besides, if it's working for him, let him keep riding on it.
Does it mean nobody says well of him? Common, I also got nice comments about him. While insisting on the top quotes, I will say it's a general problem most investors face in the hands of some music managers. Of course, majority of music managers can be annoying when it comes to feedback and responses to mail.
For the entire Five Star Music crew, I pray they learn from Skiibii's incident. They should learn from the professional side of managing an artiste. As I write to you, most observers feel that the group is no longer creative. But thanks to 'Reggae Blues' by Harry Song, which brought life to Skiibii's career with that line: "Skiibii oh pop Champagne".
Other groups in the music industry are always coming up with newer ideas. Harry Song is playing a strong role in reviving the creative aspect of their team, but at some point we are not seeing complementing hands.
Also for Soso Soberekon, I will say that if the artistes are becoming too busy to create ideas, the manager ought to be working behind the background. If the artistes are getting it right by growing bigger and bigger everyday as a result of effort and ideas implemented by the manager, it will still be him that will reap from it.
Look at groups like Chocolate City, Mavin and the rest, with songs or no song, these groups will continue to stand as a reckoning force in the music industry. It's about standing to terms; being strict to the rules of management and expanding frontiers of the business through accommodation of new acts. On the big lesson to what a commentator stated: "We have succeeded in knowing Skiibii, and not his songs". But with God, e go better. Meanwhile, much respect to E-Money.
Ugochukwu Favour-Mayor (@UgochukwuFM) is a writer, media personality and PR Specialist FunCodeMedia.
He is also the author and initiator of Most Influential Igbo Personalities (@MIIPng)
Follow NaijaVibe


HoT DOWNLOAD
👇