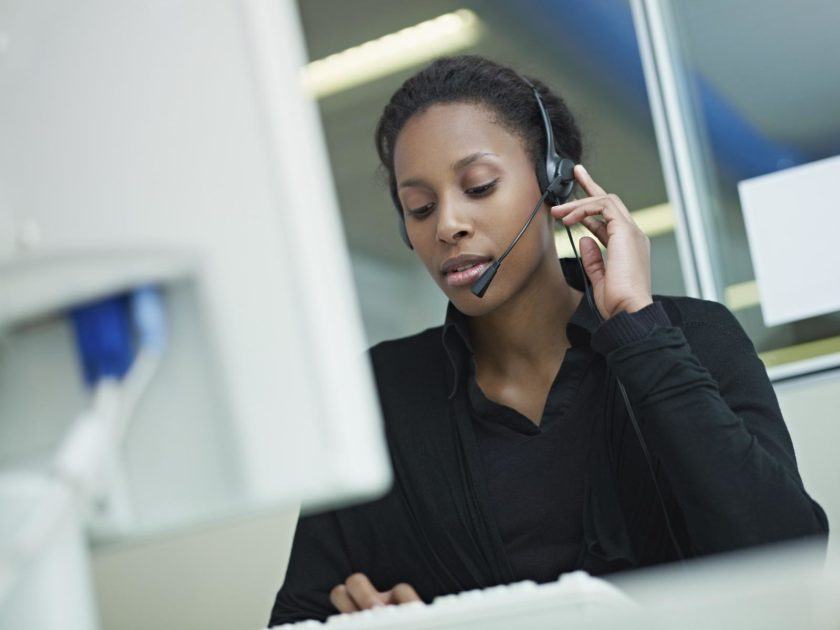 November 15th 7:00pm
It was like every usual day in Vera's Bakery. People flowing in and out, trying to get their cakes delivered, making new orders and the happy and impatient faces waiting for their cakes. I had my plastic smile on my face, maintained the sweet tone they all liked as I took down their orders. I looked over at the clock, counting minutes, as I envisioned my bed and that glorious feeling of taking off your bra and kicking off your shoes.
'Good evening, I want to make an order for tomorrow, here's the order ' He said handing me a piece of paper.
I took my eyes away from the laptop as I stared at the good looking man right in front of me.
'My order mam' He said sounding impatient as he shoved the paper at me
'Sincere apologies please' I said stuttering a bit. 'Fill in your name and contact number and delivery address here' I said giving him another piece of paper.
He sighed as he reluctantly took the paper from me
'Please it's urgent, this has to get delivered tomorrow, a friend recommended this place to me. Hope I won't regret this ' He said sounding skeptic
' Your order will be delivered tomorrow, you can count on us' I said giving him a real smile.
'Will that be all? I have paid the cashier. I am running late' He said as he picked up his car keys and his phones from my desk.
'Yes sir, have a wonderful day' I said using my sweetest tone.
I watched him leave, as I silently wished I could see his scowling handsome face again.
'Yvonne!! E be like say you no wan go house?' Debby said as she left her cubicle with her bag in hand.
I frowned as I came back to reality, as I realized it was already past my closing hours.
'That man na big man, you think say he go like date ordinary receptionist for this small office. Na your 20k salary you wan use maintain the relationship, when island girls with big ride go come intimidate you?' Debby said laughing
I paid her no attention as I took out my mirror, I knew I was pretty and attractive but she did have a point. I snapped out of my daydream, as I dreaded the traffic I was about to encounter enroute my house.
November 16th 11:00AM

'Have you baked Mr Ifeanyi's cake?' I asked casually as Jenny was putting finishing touches to our first delivery for the day.
'Which Mr Ifeanyi?, we don't have such order for today' She said not looking at me.
'Mr Ifeanyi, he ordered for a 12″ red velvet cake, did you check today's list?" I said as I was getting impatient.
'Yvette! Nothing like that, hope you didn't make a mistake with the delivery date?' She said looking at me for the first time since we started the conversation.
"What delivery date?" Vera snapped.
Vera is my boss, she is a true workaholic and perfectionist. I dreaded getting to her bad side
'Go and check the date and time for his delivery, stop standing there like a zombie!!' Vera yelled at me.
I dashed to my laptop as I still heard her fuming and complaining about how she started this bakery with almost nothing and we want to ruin it. I silently prayed I didn't mix up the dates.
"I made a mistake" I whispered to Jenny as she handed the first deliveries to one of our delivery men.
"Mistake!?" She said louder than I expected. Oh dear! I thought, so much for whispering.
"What time is the delivery?" My boss Vera asked surprisingly calm.
"10am" I said looking at my feet
"It's almost 11am", she said looking at her wristwatch. "This cake must be delivered by 12:00noon today and by you, you will cover the transport expense. I don't care how you do it!" She said as she walked back into her office.
'Why will you make such a mistake?' Jenny asked.
'Go and start baking, There is no time' I snapped.
'Abeg, don't shout, it's not my fault' She said.
The next thirty minutes was a nightmare, I imagined how Mr Ifeanyi will react as I held the cake like it was a treasure I couldn't loose, I dreaded and anticipated seeing his face again.
12:30PM
Beads of sweat was dripping down my face, I had the same feeling at my back, I couldn't wipe it off as my hands were filled. I felt swirls and twirls of nervousness in my tommy. I kept shifting from one feet to the next, my phone was ringing endlessly. Vera was calling, she made it clear Mr Ifeanyi was a new client who wanted to contract our bakery to be their official cake delivery company for their staff birthdays. Mr Ifeanyi's visit to the bakery was to inspect the environs and rate our services.
"Do you know how much I would loose if this contract doesn't pull through!!, this was my big break Yvette. If this contract sinks you go with it!!" My tummy tumbled even more as I recollected her last call
1:00PM
"You may go in now", the sultry looking receptionist said to me.
My heart beat tripled, as I stepped into his office.
'Good day sir, sincere apologies for the delay. There was a mix up, it won't happen again ' I said not looking at him.
He was silent as he had his eyes fixed on his computer screen. There was an uncomfortable silence as I contemplated what next I should do or say. I wasn't sure if he heard me.
Minutes later, a young girl who looked like an office assistant came in .
"Bola, please take this cake and share it to some of the staffs, I would like their opinion of the taste"
"Yes sir" Bola said.
Immediately she left, he finally looked up at me, I felt uneasy as I scanned the office surroundings.
"What's your name?" He asked
"Yvette" I said
"Are you a graduate?"
"Yes sir?"
He was looking at me intensely as I kept twisting my fingers.
He went back to state at his screen and the next thing he said was;
"Do you realize two of your buttons are missing from your shirt?" He said with a faint hint of a smile on his lips
I was speechless as I realised he was right and in my rush, I never noticed. I used my bag as a cover while I looked out the window.
"Ok. Yvette you may go back to work" He said dismissing me.
"Will you still be doing business with us, "I asked still worried
He looked at me again with the same intensity,
"Yes, I would give Vera's Bakery a month trial window and make my decision after that. Your boss doesn't know me personally so I guess she didn't know it was me when I came to make the order, or this mix up wouldn't have happened"
"We apologize sir"
"Come over tomorrow with your credentials, we have a graduate trainee vacancy in our HR department, I know you work so you can come at the close of business and ask of Mr John in the HR, I will inform him you are coming ."
I was shocked, and lost for words!
"Thank you sir, I will not disappoint you sir" I said
"You may return back to work, I will give your boss, Vera a call later "
"Thank you sir!, God bless you sir" I said as I walked to the door still amazed at the turn of events.
"Yvette, please come dressed for an interview, it was a attractive view for me but Mr John might not think the same" He said with a playful smile.
I was embarrassed, as I avoided his gaze and adjusted my bag to shielded my wardrobe mishap.
2:30PM

Staring out of the window of the public transport, I was deaf to the activities around me as I day dreamed of what the future holds, the turn of events in just 24 hours. The vibration from my phone snapped me back to reality.
"Hello ma, I am on my way back "
"Ok, I hope you didn't cause more harm?'
"No, ma" I said.
"God saved you, you still have your job for now"
I was silent as I smiled, knowing it was almost over.
"Ok ma" I said.
I have a new job, it sounded unbelievable to me too, I couldn't wait to give my mother the news. Maybe I found more than just a job, there are other things I desired in that company. It came in form of a good looking man, I smiled mischievously as I knew my lessons in seduction was starting soon.
My future was looking like a freshly baked royal icing cake out of Vera's oven
You can also READ Chronicles of Omo Pastor if you enjoyed this
Follow @justberrylin on twitter
NaijaVibe HoT DOWNLOAD
👇