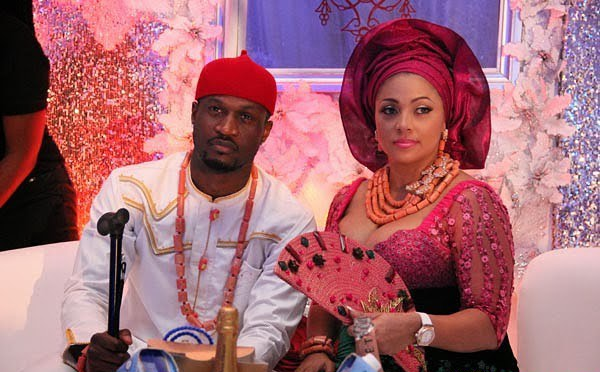 Here is what he told Genevieve Magazine:
"After we had scaled the hurdle and became friends, I kept preventing her from coming to my house because everyone called her boss. From her wristwatch and everything, I would be like. "CHEI! This person no be my level"
One day, I took ill and I guess she tried to reach me but I wasn't picking up. She then called brother who told her I was ill. To my horror she then came over to my house. To be honest with you, I was so ashamed that after she left, I wanted to know who invited her to my house "That person don buy my trouble".
I remember living in a small room which my brother and I shared. Our bed was a mattress on the floor. The wardrobe had clothes overflowing to the floor and the room was littered with unwashed plates and half drunk pure water nylons. I was lying down as a broken fan did its best to circulate the air and she walked in and said hello.
I felt as if I was dreaming. The picture of five boys sharing a two-room apartment was definitely an eye sore. I didn't know where to look when she came in. She just tip-toed to where I was and looked at the environment then called her driver and asked him to come into the compound.
"She picked two shirts and asked me where I kept my underwear. I didn't want her to go there so I told her they were washed and drying outside. She helped me get into her car and took me to her house. I remember sleeping in her arms as we drove through thick traffic. Although I wasn't really ill by this time, I pretended to be very ill especially as I saw the layout of pounded yam and Egusi with goat meat, food over, she gave me some medication and I stayed at her place for three days and kept pretending to be ill because I din't know how to go back to my house.
Infact it was the first time in my life I was sleeping in a room with an airconditioner"
Follow NaijaVibe

NaijaVibe HoT DOWNLOAD
👇