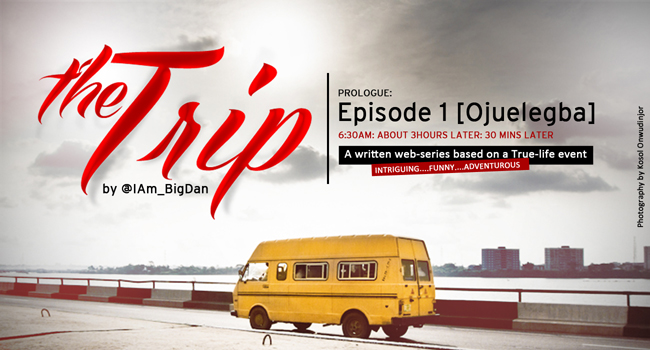 It was a house party, As I stepped into tha waiting lounge, Olakiitan ran forward and hugged me so tight. "Brother, its been years, how are you?" The emotion was strong. Tears rolled down our eyes. "Hello Girls", as I waved at her friends all staring at me with smile on their faces. "Simply BIGDAN, that's me, I'm sure she's done alotta gossip about me already" I smiled as I told the girls. They Giggled and stood up to hug me one after the other. Oh Ma Daiz! Where did My Cousin hide these girls all dis years? I thought to myself. THE TRIP to see my cousin at SRTV studio on TAPA Street was definitely worth it. Drinks miraculously appeared on tha centre table. It was a wild day….Me, the Girls, the Gist and the Booze, Just the kinda life every 'Happening' guy wanted. *Skipped Scenes* and I was in her personal bedroom in the studio there with one of her busty friends, "Its been an Hectic day coming down here, Danfo wahala, Conductor probs, passengers lack of manners etc" I told her. She Placed her right index finger on my lips "Shhssss" "I'll ease that memory away". She inched closer and her lips came hunting. With my lips Arched to receive hers. I woke up with the same stupid act………..
Episode 1
6:30am
"Aw Far Aw Far, Report ur location"….PILLZ Kukere Cover, My accustomed Alarm Tone always did the magic of waking me up. As I closed my eyes once again to say my Crammed 20 Words Morning Prayer, I usually doze off again before completing it, but today tha alarm won't just go off. My Yeye phone don hang again. Rubbish, I did a Hard reset. Headed straight to the Kitchen to fix myself my usual "Kick Start for the Day" COFFEE!!!. Water in the Flask had gone Lukewarm." What's wrong with Today nah?" With the Water Boiling, I was back to my Phone, Auxiliary In, Ignoring 41Pings, BRING IT ON by CHAVIL ,(My first track of the day for a record breaking 2weeks +). Press Play! And the speakers came to life. Officially My day just started.
About 3 Hours Later.
"Ojuelegba! Ojuelegba!!", "How Much" "200 Naira" "Kilode? 150" "Oya Wole"…..and then I jumped in. Alas!, I sighed, I just hope I sit conveniently with no disturbance in this bus till I reach the last bustop. Didn't take 5minutes to have my wish opposed. 3 Market women with their full baskets of tomatoes and peppers? God this is not happening, but damn right it was. The only seats available in the bus were right on ma row. Just perfect for their number. Definitely there's sumthing wrong about today. I could sense it.
The Conductor took to his Job, Fares were paid as THE TRIP continued. I can endure this, but then I couldn't anymore. The Stench from under the Maryland Bridge got most people covering their nose and the traffic wasn't seeming to help.
30 Minutes Later.
It started with a baby's Cry, "Madam take care of that baby na" a lady from the rare spoke. Reflex? My Face stood still for a moment and then it took a swift turn left facing outside the Window. She didn't just do that, Oh Ma Daiz!. Her Full Left Breast was all out, Sweaty and Dirty. I Mean Everything, Just in an attempt to Feed her lil daughter.
As a few eyes watched her return her Boob in while heads turned to their Original direction, Hands went back to their nose.
Curses turned into an Anthem Chant, Someone had polluted the air. God!!! Why did my cousin pick today for me to come visit her? Well, we just about 10minutes to our final bustop. I Closed my novel, Pulled out my Phone from my pocket, Ignoring my pings, its time I listened to music to feel better, Search: Without You by Deepor….this track always had a way of calming me down. Turning tha Jack of my faulty earpiece so it could make the left side of the earpiece work, "Haaa Aboki u dey mad" and tha Curse Chant started again. This time around, It was an Audible fart, If anyone ever told you that Loud Farts don't smell, Pls refer him to me. While passengers continued with their rains of abuses on the victim, "Driver abeg stop, I wan drop" I Said loudly. We were close to tha bustop already. "No stopping for here o, na till we reach underbridge" His Voice definitely showed he meant it. I sank in my seat and frowned. Now the bus was 2minutes away from the bustop and it was filled with Drama. All I could think of was how the rest of my journey would be like. I still had a Bus to take from Ojuelegba to Ijesha.
NaijaVibe HoT DOWNLOAD
👇