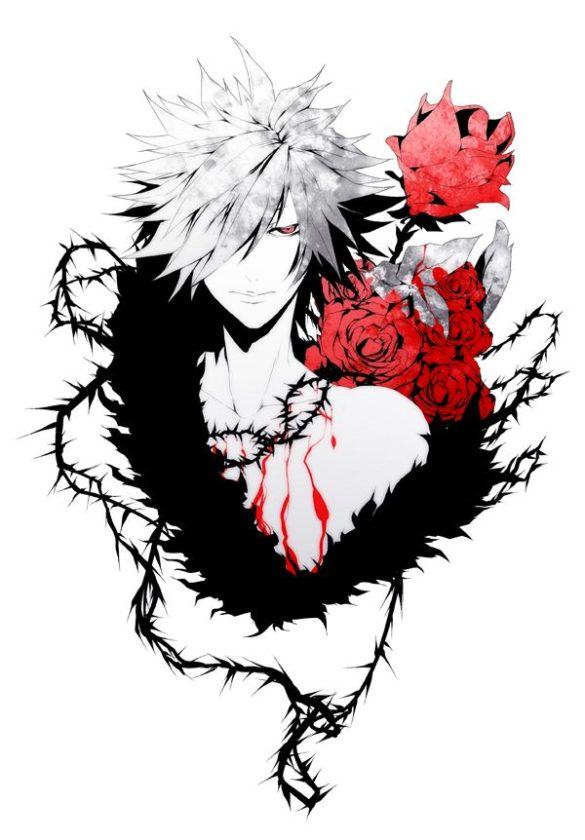 Read Previous Episode of Thorns & Roses
As I stepped into the interview room, I could feel pairs of eyes on me "Shit, I should have worn less make up" I thought to myself. I felt uneasy and my self confidence was gone, so much for all those motivational books I've been reading. Okay let's do this, I looked up and saw three pairs of eyes assessing me, two men and a woman. The woman looked at me like I had shit in my pants "What's with people today?" I had to check myself again to be sure I don't have anything on my dress.
One of the men looked at me and said 'have your seat'. I did and passed them my CV.. Don't let me bore you with the details, bottom line is, the woman hates me.. They promised to contact me if I'm to be considered for the position of the secretary I applied for. I stepped out and saw that yeye lady that I was trying to be friendly with looking at me with venom in her eyes "Wetin dey do this one? Werey wa nle o" I hissed as I walked past her.
2:30pm
I got home and the house is empty, some peace and quiet at least. Well, well, something smells nice, this my nose ehn, I can perceive an aroma from London.. Ehn ehn, see jollof and chicken, I jejely served myself and ate to my satisfaction and just went to bed, yes I love sleep.. Only to be woken up with a slap five minutes later, Jesus! 'Mummy kilode now'? I asked as I opened my eyes to see my stepmother holding the pot of jollof
'Who is your mummy? I'm asking you who's your mummy? Omo ale jati jati, go and meet your wretched mother before you finish my food in this house.. you came from nowhere and pounced on my food as if it was reserved for you. Jobless idiot, better don't infect me with your bad luck, I know you're the one blocking my womb o you and that witch you call your friend, don't worry, I'm bringing my pastor here tomorrow.. Bastard daughter of a thousand fathers' and she stormed out of my room. Tears trickled down my eyes as my day just keeps getting worse. I decided to go to Amara's house instead, at least nobody hates me there.
As I stepped into Amara's room, the tears I've been trying to keep back rushed out, I couldn't stop myself. Amara stood up and rushed to me, 'Are you hurt? who died? what happened? is daddy fine? Amara was asking a million questions at once and I couldn't find my voice to answer her. She just hugged me instead when I refused to answer her, "I'm here for you, you know that, right?" I simply nodded. After about 10 minutes, I was able to talk and I recounted the day's events to her, she then told me everything would be fine, I should never lose hope, yeah, Amara is an optimist and it's one of the reasons I love her so much, who would believe we've been friends for 15yrs. Our childhood memories brought smiles to my face, just then, my phone beeped, picked up and read the text that came in "Mum is critically ill, come to Hope Specialist hospital ASAP, from Bammy"..
I kept muttering prayers under my breath 'I hope mum is okay o, God I don't wanna lose her now, please keep her for me Lord'. The thoughts of losing my mum scared me and I regret not spending quality time with her. As I entered the hospital, I had no idea where to go, I stopped a nurse who was walking by "please I'm looking for my mum' she looked at me and said 'and were you told I kidnapped her? Mtchew" and walked away. Then I went to another one and explained that my mum was admitted there she asked for my mum's name and I replied 'Mrs Adeleke', she politely told me which ward she was in and I thanked her. The scene I saw as I stepped into the ward brought tears to my eyes, my mum was looking so thin, she was a shadow of herself. Bamidele, my immediate older brother was standing, staring into space and our oldest brother Fisayo, was sitting, holding her hand. An oxygen mask was placed over her nose. I stood, transfixed on a spot, I couldn't move, is this the beautiful, robust and energetic woman I've grown to love? It couldn't be, no. I struggled to fight back the tears but I couldn't..
"Egbon mi" I managed to mutter, both my brothers turned in my direction and sighed. I went to the edge of the bed and whispered 'Maami, maami',
"She's been sedated" Fisayo replied..
"What happened? Why didn't you inform me earlier? Bammy, answer me now I asked,
"she asked us not to tell you, she didn't want you to be worried" Bammy answered.
"But what is wrong with her, what did the doctors say"? I asked and turned to Fisayo
"She was diagnosed with chronic obstructive pulmonary disease. She's been complaining about having difficulties with breathing, and she's been coughing. I should have brought her earlier but she insisted that it was the cough that was making it hard for her to breathe. She kept using cough syrup and some local concoctions until last week when her condition got worse because she woke up in the middle of the night gasping for breathe. She was rushed here immediately and diagnosed with COPD. I just wish I had brought her earlier, now she's here fighting for her life. The doctor said it's in the advanced stage, only a miracle can save her" Just then she woke up and removed the oxygen mask and smiled weakly
"Oko mi, you're here' I nodded and wiped my tears
"maami, please don't die, I need you, you're all I have, don't leave me alone in this world"
"Oluwafisayomi, take care of your younger ones, you know you're the man of the house and tell your father that I love him, I really wish we had made things work instead of splitting up. Bamidele, please be strong, keep your sister safe and listen to your brother. Oluwawemimo, oko mi, I will visit you again" She said and went silent all of a sudden.
"No, she can't be dead…no no she can't. Maami!!!
NaijaVibe HoT DOWNLOAD
👇