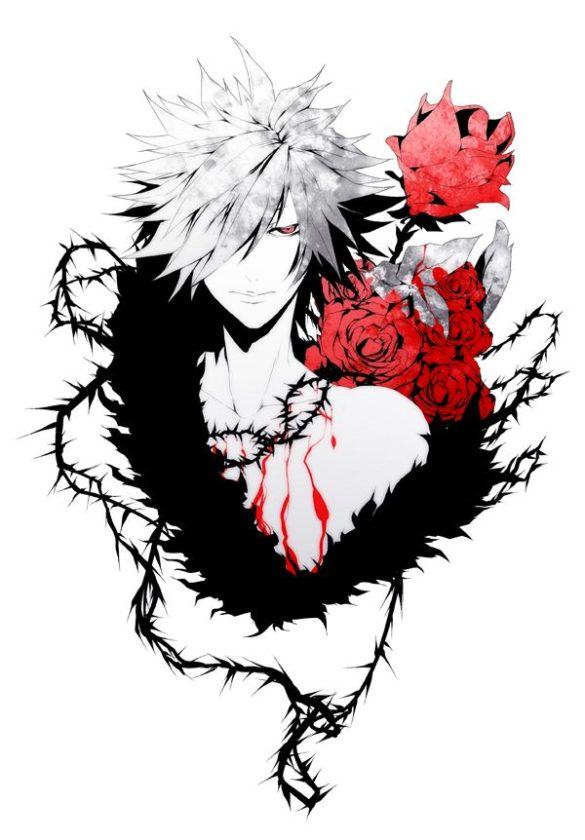 Read Previous Episode of Thorns & Roses
A week after my mum's burial, I got an email from the office where I had gone for interview Prestige Advertising Agency. I've been asked to resume work the following week. I said a silent prayer of gratitude in my heart, a silver lining finally. I called Amara immediately to tell her the good news
Me: Bestie mi, guess what?
Amara: Biko, I cannot guess, I'm battling with garri and groundnut here, and garri is winning the war. Just tell me jhor
Me: I got the job I screamed, unable to contain my excitement and happiness
Amara: OMG, this is the best news I've heard all year. See, I told you to persevere. Oya, how we go dey share ur salary naw? 60/40 bah?
Me: Kuku kill me nah, ole. I'm so excited o babe, finally
Amara: Well, give the glory to God cos he did it
Me: Pastor Mrs, I don hear.. I'll call you later hun.. Lemme call dad and inform him.. love you loads. Bye..
Monday morning
What is that irritating sound that is disturbing my lovely sleep? It had better stop soon o.. Why is it so loud? Wait, I know that sound.. It sounds familiar though, wait.. My alarm! Omg, it's Monday, with the quickness of Usain Bolt I shot out of bed. I can't be late on my first day of work, this is bad. In thirty five minutes I was done. As I stepped out of my room, I ran into my stepmother
Me: Good morning ma
Funmilayo: And what is good about the morning? Seeing you so early in the morning already ruined my day. Let me go back to sleep before you bring me bad luck. I just pity those people that gave you job, you'll infect them with your bad luck soon, mtchew
With that, she walked back to her room muttering insults under her breath.. I shook my head as I watched her retreating figure, it wouldn't be a normal day if my step mom doesn't rain insults on me. Well, I was determined not to let her dampen my spirit this morning, I just whistled as I walked away. I got to work few minutes before 8am, I had no idea where my office was so I walked to the receptionist and explained to her and she pointed me to a room, it was marked 'SECRETARY' I smiled to myself as the thought of having a personal office made me excited. I opened the door and alas two ladies were already in the office, each with a table, there was a third table in the room, so I assumed that was mine. So much for having a personal office. I smiled at the other ladies as I settled into my seat, 'Good Morning' I said 'Morning' they both answered. 'I'm Sade' I heard one of them say I looked up and smiled at her 'I'm Wemimo, buh you can call me Wemmy'. In my head 'See as this babe fine, chai'. Sade is a light skinned girl, lips like that of Angelina Jolie, as she spoke it was like there is laughter in her eyes, I could tell we were gonna be fast friends. 'And this is Georgina' she continued 'Hi Georgina' I said 'Hello' she replied. In contrast to Sade, Georgina is dark skinned and frowns a lot but very pretty too.
Sade: So you're the new secretary. Thank God they recruited someone fine this time around, the last girl was fugly
Me: Fugly keh? You're funny. Anyways, I don't believe anyone is ugly, it's inner beauty that matters
Georgina: Abeg, forget that thing, screw inner beauty, do we walk around with X-ray? If you're ugly, you're ugly. End of story
I smiled to myself, at least my day is going well
Sade: Do you know who you're attached to?
Me: No, not yet
Sade: Mrs Onwuka, she's a director here
Me: Where's her office? Can you take me there please?
Sade: Sure thing, let's go
A minute and half later, we were standing in front of an office, Sade knocked, wished me good luck and left. I heard a female voice say come in. As I opened the door, I almost turned back in my tracks as I saw who I was working for, it was the woman that interviewed me. She looked at me and said 'You? Can't believe they gave you this job. Anyways, I don't tolerate laziness, working with me means you resume before everyone else and you leave after everyone else? Is that clear? I don't tolerate excuses too. Do your job well and we'll get along just fine. Are we clear?'
'Yes ma' I replied.
'Take this laptop, there are some mails there that need to be responded to. I need it to be done in 2hours. And starting tomorrow, you won't be working in that office anymore. I'll set up a space for you here. I need to be able to monitor you. And lastly, no fraternizing with the other workers, you're here to work not to make friends. You can go'. I simply walked out without saying anything
Shey I'll not quit this job like this? I thought to myself. But, if I quit, how will I survive? I guess I just have to persevere. No pain, no gain. Someone bumping into me brought me back to reality, the laptop I was holding almost fell down. I looked up and I saw the most beautiful pair of eyes I have ever seen. I kept staring at him with no idea what to say, 'Are you blind?' He barked at me 'I…I…I'm so'
'Oh please, shove your sorry somewhere else. Lord knows how they recruit people like you in this organization' I stared at him in disbelief
Me: I will not be addressed like that please. I apologized already and for all I care, you didn't watch where you were going too. Now save yourself the embarrassment and move along, Mr Goody Two Shoes
And with that I walked away.
I got back to the office and started answering the mails, there were about three hundred of them, I just hope I'll be done in two hours.
Just then the door opened….
NaijaVibe HoT DOWNLOAD
👇