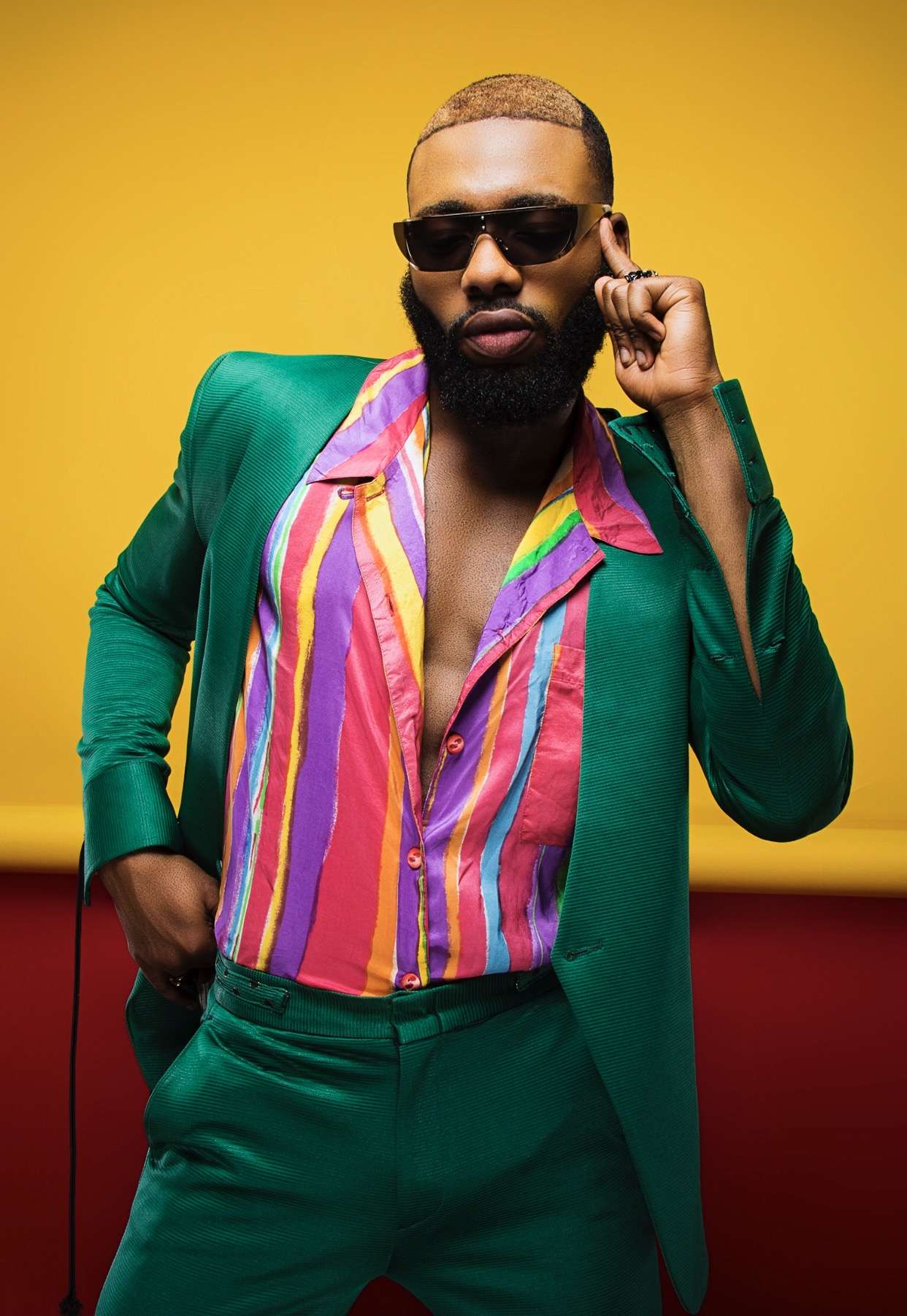 Nigerian stylist, Jeremiah Ogbodo a.k.a Swankyjerry, has jumped on social media to defend Toke Makinwa, Hushpuppi e.t.c against fans who question their source of wealth.
He advised those who ask these questions to stop following their lifestyles if they hate it.
According to him, these celebs have never posed as mentors so they should be left alone.
He added that if the fans want a mentor, they should reach out to Bill Gates, Dangote and the rest.
His words, "It's so funny how you never see a rich person asking how celebs make their money … it's mostly people who never chop bellyful asking these questions ….
Why must celebrities be your only inspiration ? There are people like dangote , folorunsho alakija , femi otedola , mark Zuckerberg , bill gates ,and many more that could inspire you ….. shebi you know their sources of income why not follow them and become a billionaire like them? NO u people stay asking how Nigerian celebs makes their money … ELLLLOOOO people have multiple sources of income and it's not everything one must put on social media…. like I'm not going to come and plaster on my fashion page about how I invested in real estate to help support my fashion brand and lifestyle …: bitter people stay asking Toke , or hush how they make their money 🙄mrs alakija has shown you how she made her money go follow her and become the richest black woman in the world and stop this madness in 2020 .. mind your own business and let celebs live their own life … if you don't like them don't follow them period …… focus on your own life . It's lame to spend your entire life wondering what another person is doing to better their own life while your life is at same spot since 1700 🥂"
Do you agree?
Toke Makinwa (born 3 November 1984) is a Nigerian radio personality, television host, vlogger, lifestyle entrepreneur and author. She is known for hosting The Morning Drive on Rhythm 93.7 FM and for her YouTube vlog series Toke Moments. She released her book On Becoming in November 2016.
Toke Makinwa was born on 3 November 1984, in Lagos state. She attended the Federal Government Girls' College in Oyo State. Makinwa later attended the University of Lagos, where she earned a BA degree in English and literature.
In 2010, Makinwa made her major media debut on Rhythm 93.7 FM's The Morning Drive show as a co-host. In 2012, she made a television appearance as host of the Most Beautiful Girl in Nigeria (MBGN) beauty pageant, which was broadcast live across Nigeria. She co-hosted Flytime TV's 3 Live Chicks, along with Tosyn Bucknor and Oreka Godis. The show debuted as a web series before expanding to terrestrial television in late 2012. Makinwa did not renew her contract with Flytime TV for the show's second season and was subsequently replaced by her radio colleague Omalicha. In 2012, Makinwa launched her YouTube vlog series Toke Moments.
On 15 January 2014, Makinwa married Maje Ayida, whom she had been involved with for eight years. In 2015, she separated from Ayida after discovering that he had impregnated his ex-girlfriend. On 5 October 2017, Makinwa's marriage to Ayida was dissolved by a Lagos High Court on the grounds that Ayida committed adultery.
NaijaVibe HoT DOWNLOAD
👇